Jimmy, fifth of the Vetusta who debuted this course with Oviedo
The 22-year-old midfielder signed a full game in his debut with the first team. "I have no doubts with him or with any of the subsidiary, they have a well-furnished head," said Anquela.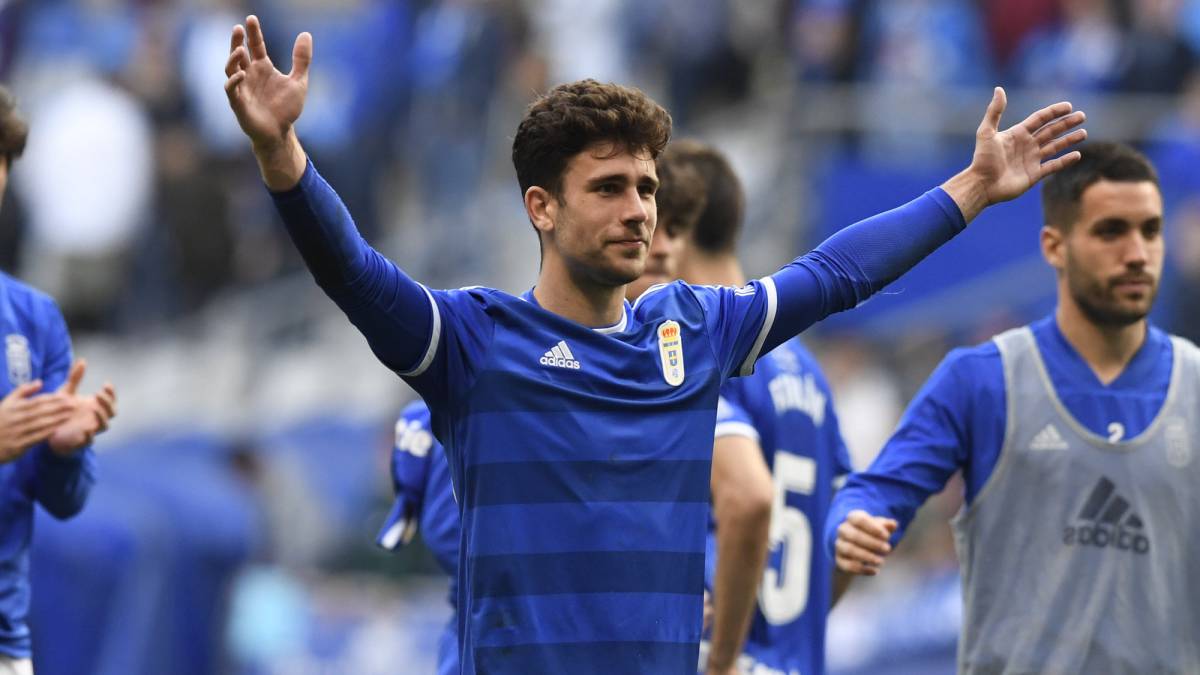 With the echoes of the derby off and the need to add again to not miss the train of ascent, a Anquela was presented with an old problem that seemed forgotten. A new plague of casualties forced the technician to pull imagination. In the Depor, Oviedo could not count on the sanctioned Carlos Hernández and Javi Muñoz and the injured Omar Ramos, Viti and Tejera. Too many pieces to play. The technician opted for natural spare parts and, among the novelties, on his team highlighted the presence of Jimmy, pivot of Vetusta that debuted with the first team of Oviedo. "All your life you work for days like this, with debuting with your team ", said the Asturian at the end of the shock.
Jimmy, 22 years, firm a very complete game in the center of the field, with order, serenity with the ball and efficiency when making the pressure. He was one of the highlights in the good overall show shown by the Blues against a direct rival in the fight to be among the top six. Anquela praised the role of the canterano at the end of the meeting. "I have no doubts with him or with any player of the Vetusta. They are guys with well-furnished heads," said coach Carbayón.
Con Jimmy, are five players who this year have premiered with the majors from the subsidiary . Javi Hernández is the one who has traveled the most after his step, already in the first round, to the foreground. They also had a few minutes, although in a testimonial way, Edu Cortina, Borja Sánchez and Jorge Mier. Apart from those five names, two other youth players, who had already played a leading role in other seasons, have also had their moments with the first team. : are the cases of Viti and Steven.
Photos from as.com