Jennifer Kupcho, the first woman who triumphs in Augusta
The American was the first winner of Augusta Women's Amateur, the premiere of women's competition in the Georgian camp.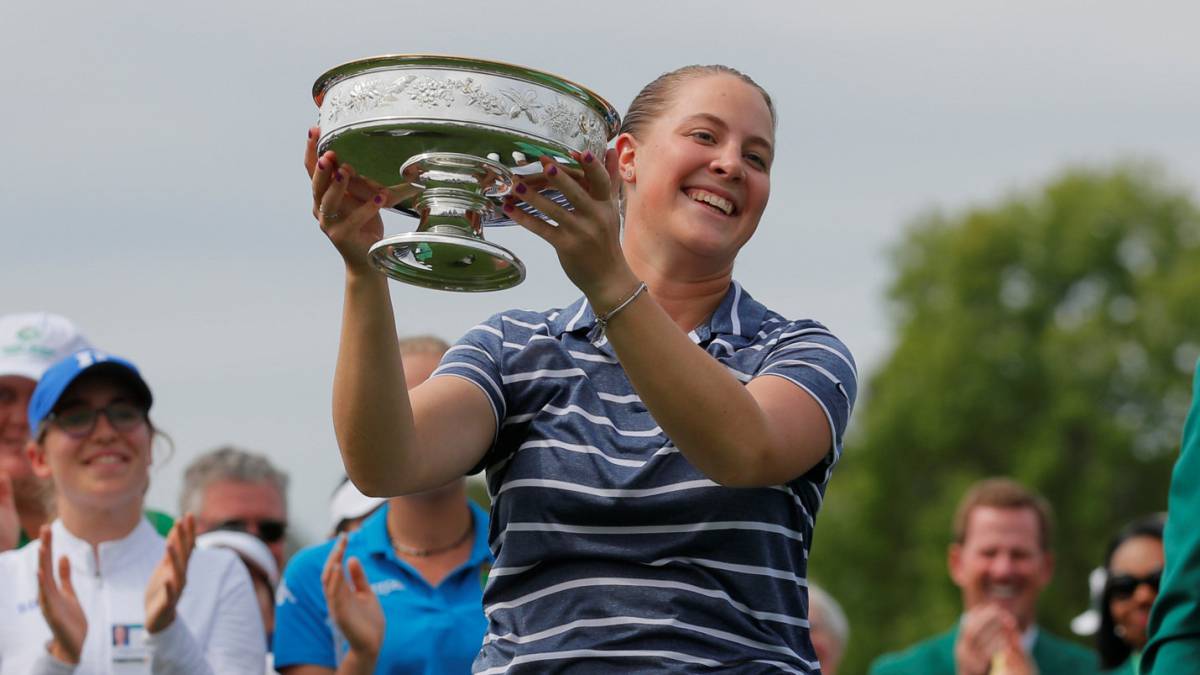 The American Jennifer Kupcho (Littleton, 21 years old) won the Augusta Women's Amateur, tournament for amateur players, and is the first woman to get a title in the iconic Augusta National, where the Masters will be played this week. There were two Spaniards like Ainhoa Olarra (12th) and Marta Pérez (21st) . The winner received a trophy, but not the symbolic Green Jacket.
Kupcho achieved the most mediatic victory of her career in which she already has another prestigious title as it is the one of champion of the NCAA, the prestigious university league of the United States. "I think something really good has started here in women's golf. Just to play here in Augusta and have this kind of treatment, I think that the game of the woman will really come out stronger," explained Kupcho, winner in a tough struggle with Maria Fassi.
Augusta did not admit women among her members until 2012, when Condoleezza Rice and Darla Moore entered in August. A Spaniard like Ana Patricia Botín is now also a member, but there was never a women's competition. The audiences have given the reason to the Augusta Women's Amateur, which was the most watched female golf show on television (it was given by NBC) from the US Open of 2016. This tournament has been held in the same week it is held the ANA Inspiration, the first major of the female year.
Photos from as.com