Jémez: "The calculations go through winning four games"
"For our fans there is no Holy Saturday or holiday or anything, I have no doubt about them and I know there will be a great atmosphere," he concluded.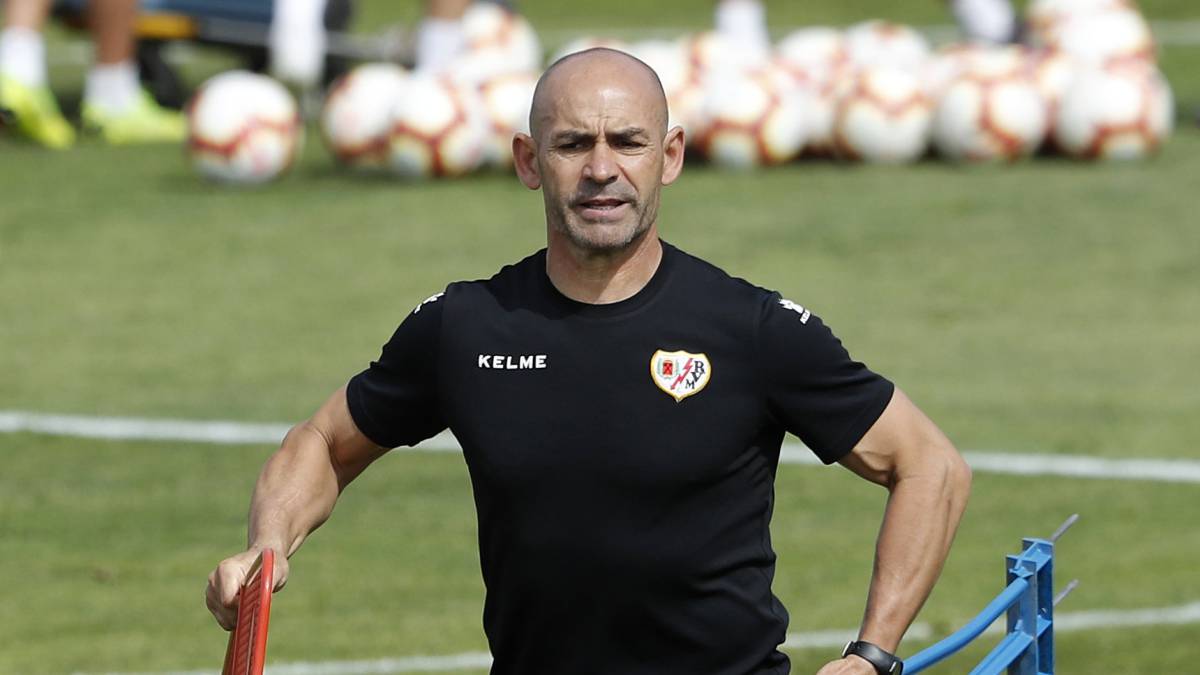 Paco Jémez, Rayo Vallecano coach, described as "fundamental" the game of this day against Huesca, because if they do not add the three points salvation, which calculate to achieve it winning four of the six remaining games will be "complicated."
With 27 points, the Rayo Vallecano receives this day to Huesca, which has two fewer and closes the classification.
"At least you have to get four games and that's going to be the thing, you can be three and two draws , but it's going to be there, it also depends on who it is, if you beat Valladolid, Celta or Levante, it's more than three points, 37 or 38 points I think it's going to go, "Jémez said at a press conference. .
The Canarian coach was "convinced" to beat Huesca and admitted that "everything happens to win" to the Huesca team.
"The team is mentally better, the blows no longer hurt us as before, just as saw in San Mamés. Go very important for us at this stage of the season, "he said.
Jémez also wanted to highlight the positive aspects of Huesca, which faces this game as a last chance to reengage in the competition.
" The Huesca is a team that knows how to suffer and that he has been there all year. Never lower your arms or kneel your knee. If for us it is very important, imagine for them, because they will see it as a last bullet, although for both it is fundamental, "he confessed.
" Whoever is able to win this match will have a very difficult time getting hooked again " commented Jémez, who lamented that individual errors at certain moments of the matches are costing them dear.
"Individual mistakes are part of the game and you have to try not to cost them dearly. I tell them to make the necessary decisions so that mistakes are made in areas, "he said.
Please fall the party on Holy Saturday, expect a good crowd to the stadium of Vallecas, which will be close to the full.
"For our fans there is no Holy Saturday or holiday or anything. I have no doubt about them and I know there will be a great atmosphere, "he concluded.
Trejo replaces Advíncula in the call against Huesca
The Argentine midfielder Oscar Trejo, who had been out of the last two calls by technical decision, returns to a list of Paco Jémez to measure Huesca and replaces the Peruvian international right lateral Luis Advíncula, sanctioned.
Trejo is the only novelty in the list of Jémez to face the bottom in a game "fundamental" by the permanence, such and As the Rayo coach has recognized.
"With Oscar Trejo I have talked a lot and I have included him in this call. I liked it a lot as has been trained and I know that for him it has been difficult not to be seen in the last calls, "said Jémez, in a press conference.
The Argentine occupies the list of the vacancy left by Luis Advíncula, expelled last day against Athletic Club de Bilbao after giving two elbows in four minutes that cost him two yellows.
"In this game I can not count on Luis and then I do not know, because I'm going match by match. He is fine, he did one thing that says a lot about how he is, he apologized to all his colleagues and that honors him. He made a mistake that we all pay and they are mistakes that we can not commit because we already have enough, "confessed Jémez.
Technical decision left out left-back Sergio Akieme, central Alejandro Catena, Belgian midfielder Giannelli Imbula and Santi Comesaña and forward Javi Guerra.
As usual in his calls, Paco Jémez has cited as third goalkeeper Miguel Angel Morro, so before the game, if there is no setback, the canterano will leave the final list of nineteen.
Photos from as.com