Iturralde says it was not a penalty from Vallejo to Javi Guerra
The referee of As considers that González Fuertes should not consider punishable the action that has given rise to the 1-0 penalty marked by Embarba.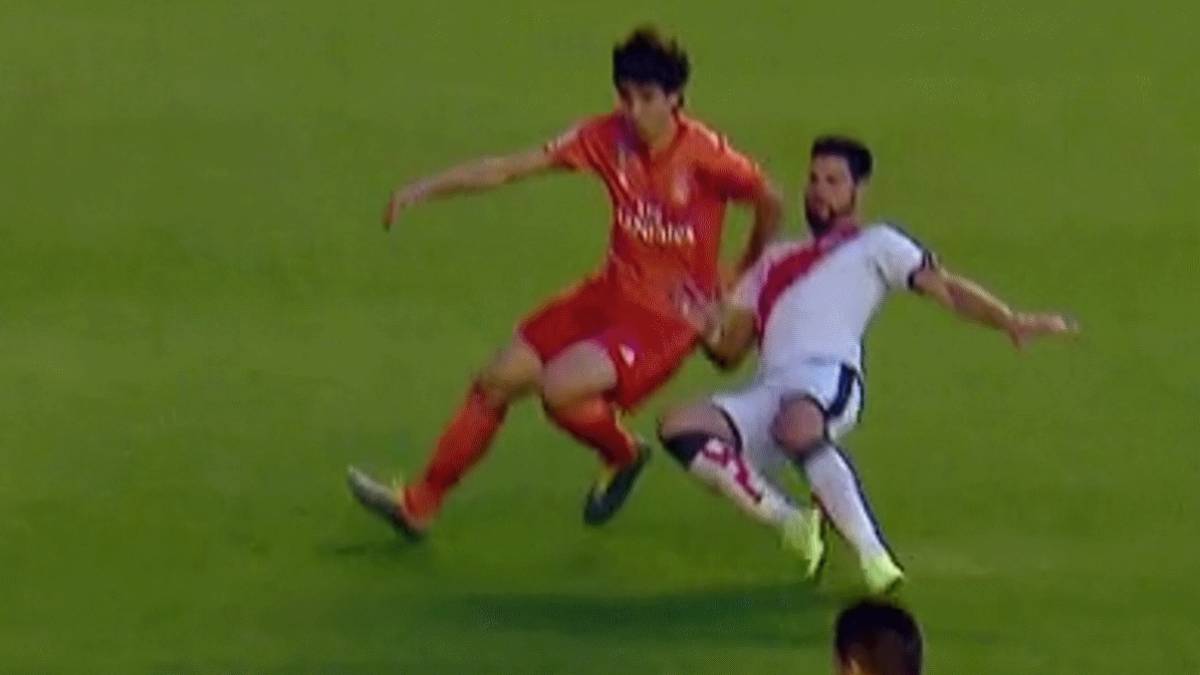 Rayo Vallecano took the lead in the 22nd minute of the game against Real Madrid thanks to a penalty converted by Embarba. The referee González Fuertes pointed out the maximum penalty, after reviewing the VAR monitor, by a grab from Jesús Vallejo to Javi Guerra. However, the referee of As, Iturralde González, considers that this action should not be punished:
"For me, he has grabbed him by the shirt, but that grip does not prevent him from running, and when he notices the grab, he throws himself away. What you can not do is hold him and not advance, for me it's a football game, "explained Iturralde at the Carusoel Deportivo microphones.
Photos from as.com