"Kyrie Irving is going to meet the Lakers in the summer"
This is what Stephen A. Smith says in an ESPN podcast, implying that Kyrie will listen to offers and give the Angelenos a chance.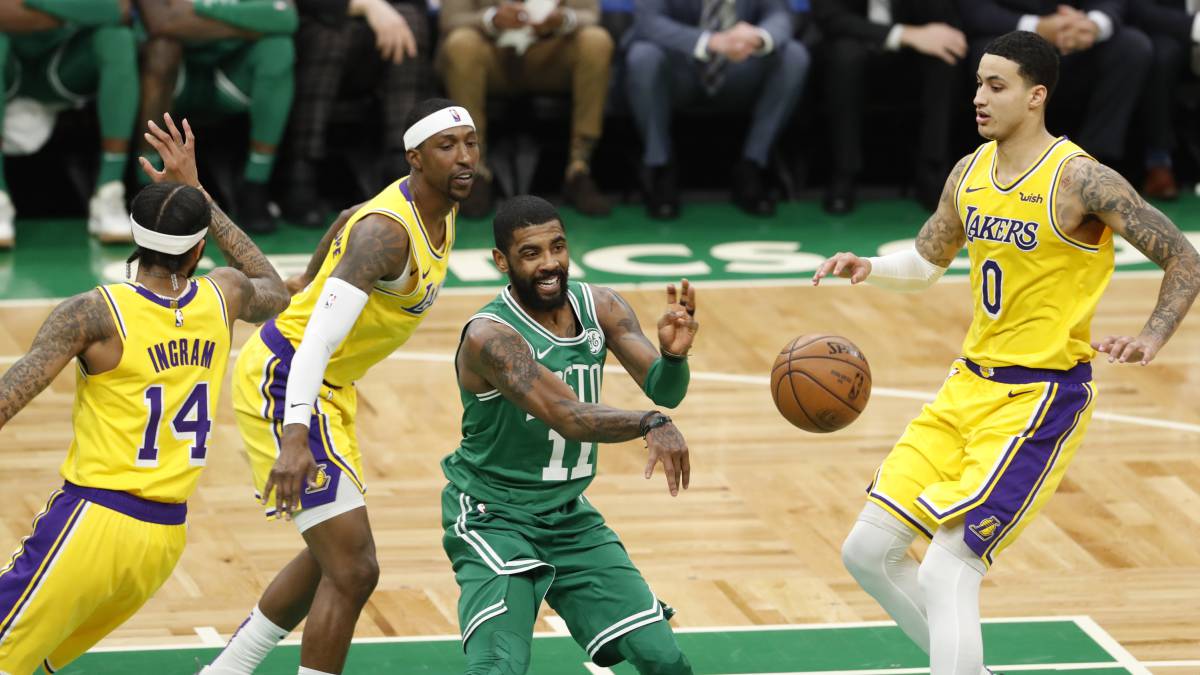 The future of Kyrie Irving is in the air since before the season began. The rumors have not stopped and although the interested party had an attempt to placate them in the middle of the course, then he has again sown doubts. Almost all the lights point to New York, where many see him next to Kevin Durant, although the latter seems even more evident by what is spoken within the League.
No wonder that the future of both players is theorized , surely the two most valued pieces of the next free market. And there Los Angeles Lakers have much to say thanks to the salary space they have. What remains to be seen is if they manage to translate it into stars wearing their shirt.
At the moment it seems that the interviews will be guaranteed, including with Irving. "Kyrie is going to give an interview to the Lakers, it does not mean they have him signed, but they'll have a chance to convince him to go to Los Angeles" , explained journalist Stephen A. Smith in an ESPN podcast . And spoke of the importance of two people in particular to get that interview: Magic Johnson and LeBron James.
Regarding the first, says that the magnetism and charisma that has, in addition to what it means for the world of basketball, help to approach the active players. However, he points out that "the Lakers need someone with experience next to Rob Pelinka and Magic, or even dismiss the first one, so that the operations with the big stars come to fruition" .
And LeBron James is evident that he can to be a differential factor if Irving really raises dress purple and gold. The relationship of both did not end well in Cleveland, but over the years have made amends (with a call from Irving himself to LeBron this year) and since then several winks have been made. If in the end it happens, it could not surprise anyone that Irving wants to get back together with his old partner.
Photos from as.com