Intense talk by Marcelino with Kondogbia in training
Both were talking for a few minutes, before the recovery session. Guedes, smiling, on the day after being signaled in the Pizjuán.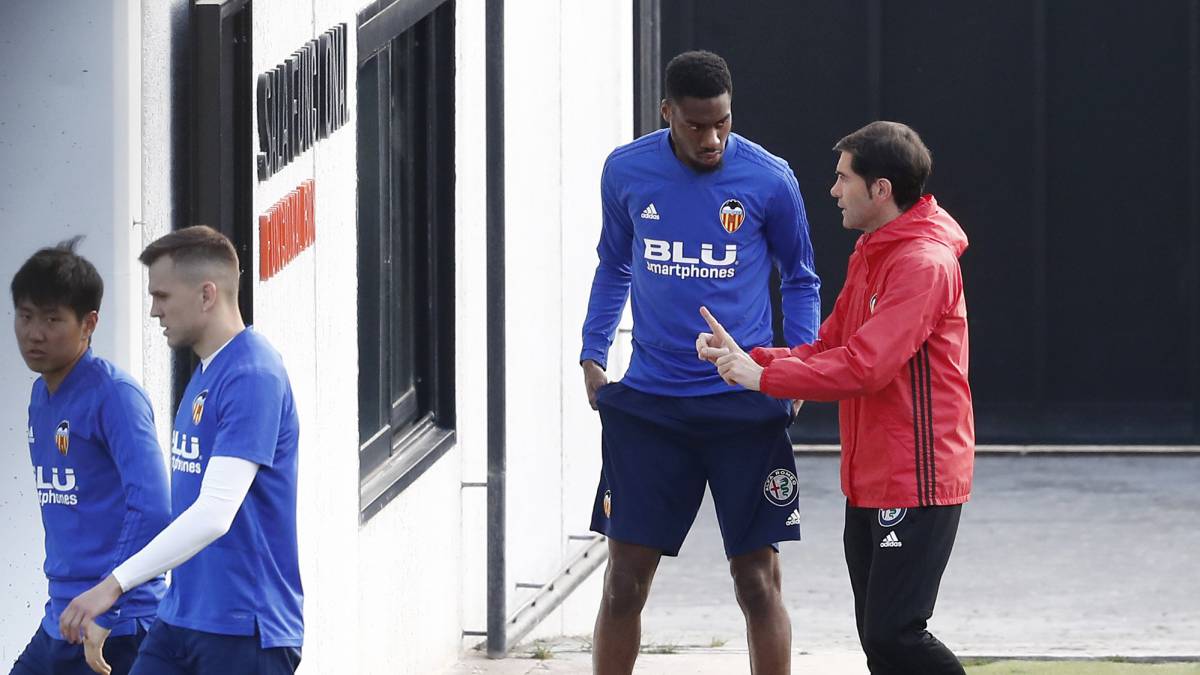 Marcelino and Geoffrey Kondogbia have had a conversation that lasted a few minutes on the way from the locker room to the gymnasium of the sports city, where the regenerative session of those who played as starter against Sevilla was held. Both have been seen correct positions and movements, surely after viewing the images of the previous day's match.
On the other hand, he also saw Guedes smiling. The end was changed by Cheryshev, in the break, which left the Portuguese marked. In principle, it seemed that it was some annoyance of the Portuguese in the first part. But nothing like that. Marcelino ordered the change since he was not liking the performance of Guedes, especially on the defensive level, with the continuous ups and downs of Navas without the Portuguese could stop him, leaving all the defensive work in Gayà.
After the match , Marcelino was asked about it and the technician settled the issue with a joke: "We have been hitting punches in the locker room" . The case is that the coach corrected and, although it did not help much because Navas kept attacking for that zone, does not want that this creates any problem with the Portuguese attacker.
Y it seems that this way it will be because Guedes has been seen smiling, in the training of recovery of the equipment, in Paterna. The Portuguese has been seen, on the way from the locker room to the gym, joking with Rodrigo.
Photos from as.com