Icardi already costs almost half
The Argentine forward of Inter Milan continues without playing and negotiating its renewal, which could entail a new clause of rescission to the downside.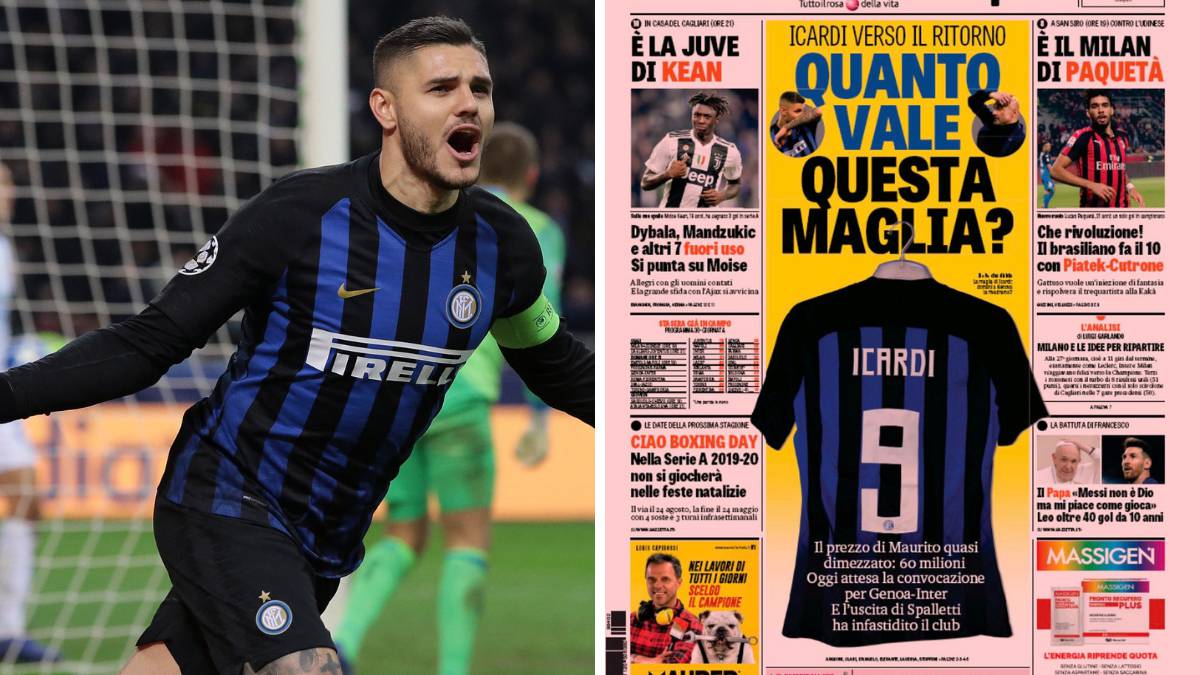 Mauro Icardi has a contract until June 2021 but for a few months his future is not at all clear. The club tried to renew him but his wife and representative, Wanda Nara, has not reached an agreement until then. Along the way, his controversial statements have meant that the striker lost the captain's bracelet of the Inter of Milan and that the interest of other teams for him vanished.
The Argentine has not played since February 9 and has only scored two goals In the Cup of Italy so far in 2019. At first he did not play for problems in the knee, but then it was Luciano Spalletti who has decided not to count on him at the moment.
Y little by little, player and manager go filing harshness to the point where they seem to have reached an agreement to extend their contract. But the conditions have changed a lot. No longer interested in so many clubs and has lost weight in the locker room, so the idea of Inter Milan, according to La Gazzetta dello Sport on its cover, is to lower its clause of termination, established at 110 million euros, to 60 million.
A somewhat strange maneuver that would make more sense if they took player and representative to facilitate their departure, since the club could continue with the clause of 110 million and accept any lower offer than it pleased.
In any case, La Gazzetta wondered in its edition today while illustrating the shirt of the Inter: "How much is this shirt?" At the same time, explains that "the price of Maurito is almost half ". And, even Trasnfermarkt, has reflected its current state with a decline in market value, going from one hundred million euros to ninety. There is still a season to see if things end up being fixed and to see if the Argentinian ends up signing his new contract with a downward clause or if on the contrary he decides to go to the market even though his agent has said he still wants to renew.
Photos from as.com