"If I go back to F1, which I doubt, it will be to win the World Cup"
Alonso said after the test that riding the McLaren has not made him doubt about his goodbye: "I was not tempted to return, what I had to achieve I already did".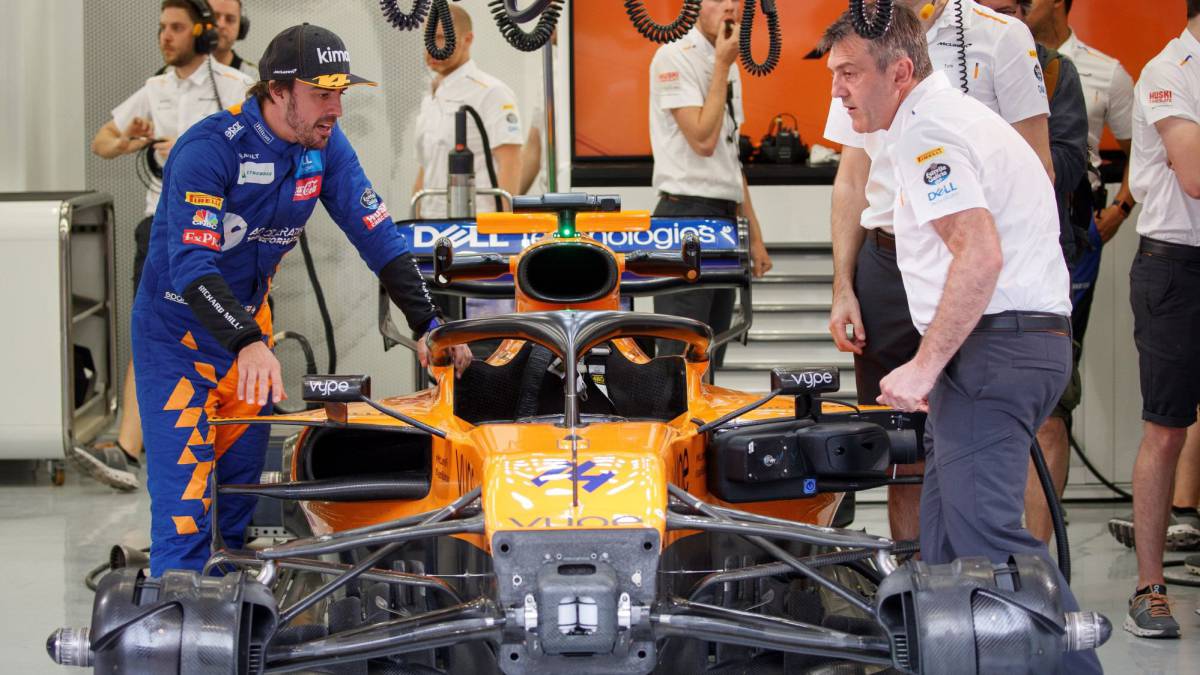 Fernando Alonso got back on a F1 in Bahrain. The Spaniard was at the wheel of the MCL34 on the first test day 'working' for Pirelli and ended up satisfied. "It was good It's always nice because these cars are the fastest in the world, so as a driver it's nice to feel the speed and the adrenaline. Even though there was rain in the middle of the day, it was a positive day," he said. Asturian in statements collected by 'motorsport.com'.
The bichampion of F1 praised the new Woking car and recognizes that it is an evolution compared to what he piloted in 2018: "The MCL34 is a step forward in every aspect of the car It has more grip and is slower on the straights.The engine is a big step forward. In general, as a package, the car is in the right direction.The first step is to consolidate itself as the fourth best team, together with Haas, and this I felt in the car, this year there is a good base, a good evolution program and I think it will be a much better season. Last year we started well, but then we stopped the evolution in May or June and that h I suffered to Abu Dhabi and I knew it was going to be my last year and shooting with the same car from Barcelona until the end was painful ".
Optimism that becomes round when asked if this test has tempted him to return to F1 . "No, I really have not been tempted to come back, what I had to achieve in F1 or even more than I had ever dreamed, I already achieved it. I have no complaints If I come back one day, which I doubt, because my decision to leave F1 is firm, it is to win some World. Finish 7th, 6th or 4th, it is not tempting yet We have been working for 4-5 years in the team and we never had the continuity in the progression. We finished Bahrain last year and I was 4th in the championship, we had some good moments, but never continuity for a year, "he said.
Finally, Alonso also spoke about Mick Schumacher who made his debut in F1 and over steering wheel of a Ferrari. "I did not agree on track with him today, but it was nice to see on the screens this morning 'M. Schumacher"' 'and' Alonso'. We were together at the beginning ... Mick has a great future, he did very well in other categories. I think this year is very important for him in F2 because there are several top drivers with a lot of experience and it will not be an easy season. But I hope we can see him succeed and hopefully in F1 too. It will be good for the sport and the Schumacher family will always be special in an F1 car. 2 I had already spent with Verstappen. I ran with Jos for two years and I already ran with Max for four, but there are people older than me still, like Kimi Raikkonen ", he finished.
Photos from as.com