Hunter breaks molds and Virginia finally gets the NCAA title
The Cavaliers endured the guy before the comebacks of the Red Raiders. Great performances by Guy and, above all, Hunter.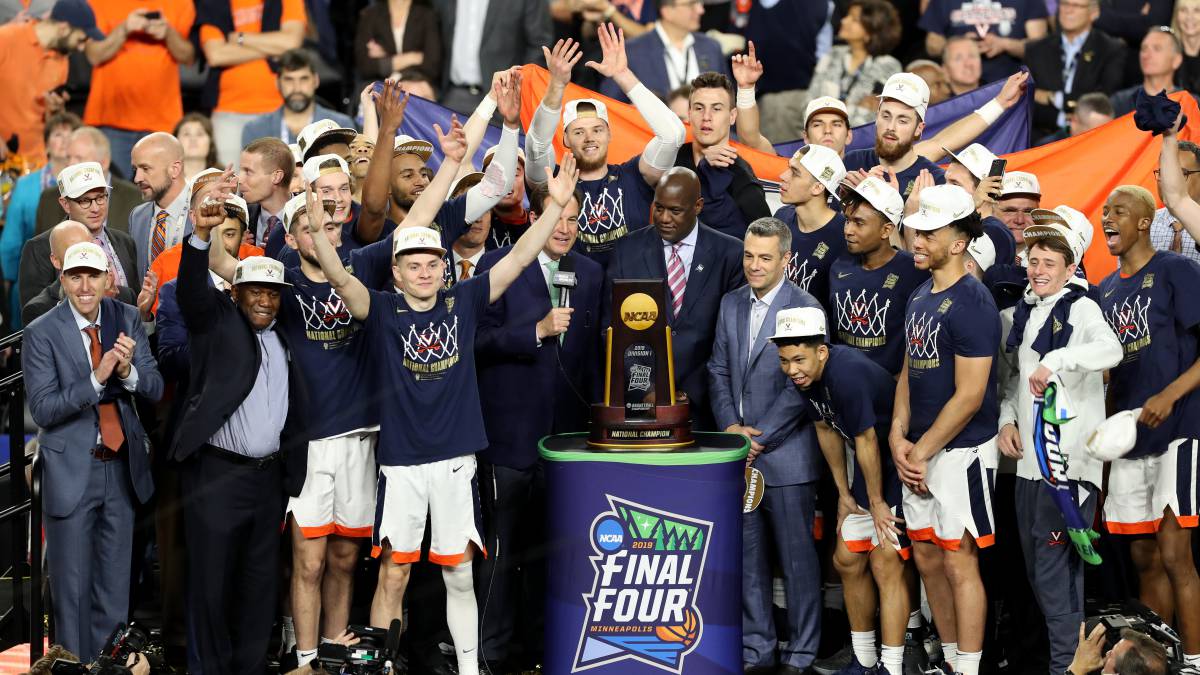 Era of law. Many years failing in the important moments and in the U.S. Bank Arena of Mineápolis had to arrive the version more 'bitch' of Virginia, the one that puts the victory and the one that makes the great champions. It was their moment, they arrived like great favorites in front of a Texas Tech that stayed a minute away from the glory ... up twice .
The disaster at the start of the match could have caused many to go to sleep, but that was only the beginning. Then everything got better. Based on triples and with the appearance of Brandone Francis, a 24 year old Dominican who does not count so much in the schemes of Chris Beard, as a great surprise. And it was because Jarrett Culver, the true scorer, would appear up to take 0/8 in shots, already in the second half.
The Red Raiders were losing to rest without deserving it, since only Kyle Guy (24 points), mechanic shooter classic and resources to create his shots, seemed truly plugged into the Charlottesville team. Edwards appeared only in gusts and Moretti handled the situation well, but Culver was missing: when it really came into play, Texas Tech put the fear in the body to the rival.
They were eight points down, but s of red were much more contained ( who would have said that this was their first Final Four) and came back with Culver as a reference. A sublime reverse of the outside and two free throws of Odiase, that nothing lavish in those games, gave them three of advantage in the absence of half a minute. But Hunter appeared, helped by a defensive oversight, to score the triple corner that would send the game to overtime with 68-68. And that they said that the score was going to be low ...
Five minutes of basketball and the flag, surrendered. Hunter rescued and Hunter killed the match for the Cavs with 22 of his 27 final points between the second half and the extra period. The free throws and two controversial decisions of the referees ended up unbalancing the balance in favor of the University of Virginia.
The Cavaliers get the glory for the first time in their history. It is the culmination of the project of a real team, without big figures but with good structure ... and without luck until this year. In the March Madness of 2018 they had to make history for the negative, being the only nº1 to be eliminated by the nº16 in the first round, but only one edition later they had achieved that it was only an anécdota.
Photos from as.com