How the Brexit will affect F1
Seven teams have their factory in the United Kingdom and operate logistically from there. An exit without an agreement from the European Union can affect 4,200 jobs.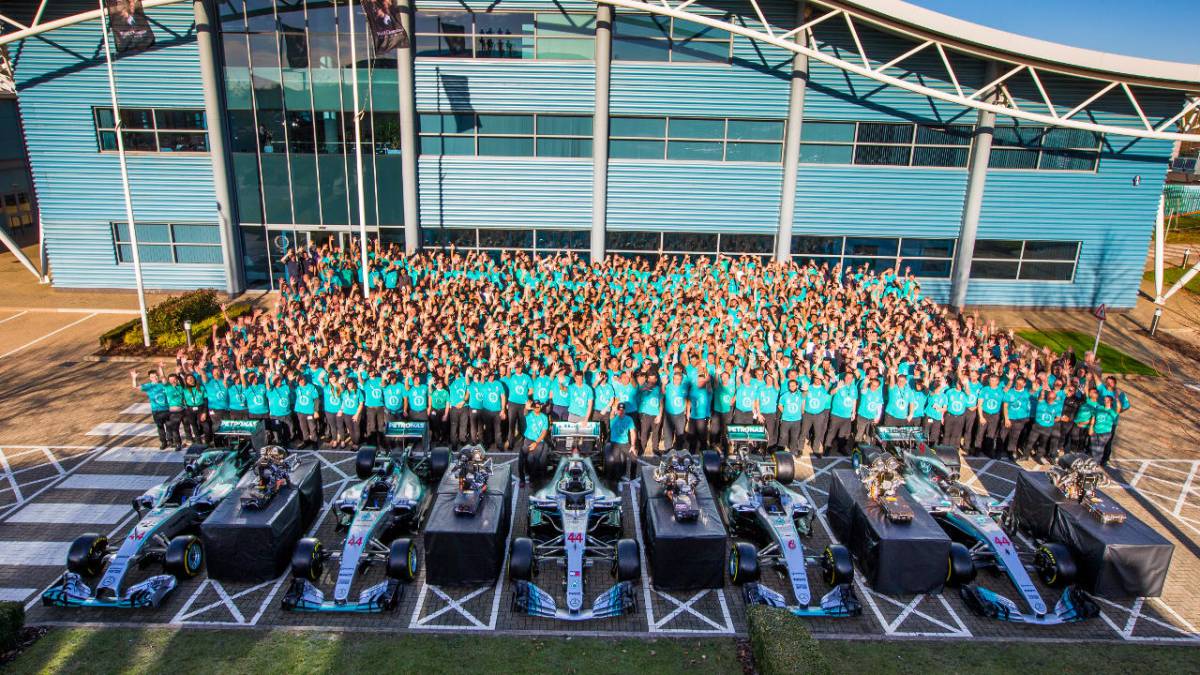 The United Kingdom will leave the European Union, as its citizens voted in a referendum, although the terms of its departure continue to be debated in the British Parliament and negotiated through the Prime Minister, Theresa May, with the European Council. Initially, that disconnection must have occurred on March 29, although an extension was requested until April 12, which could still be extended to avoid an exit without an agreement. Because this fact would have enormous consequences for the citizenship that also affects sports, and in terms of motorsport, particularly Formula 1: seven of the ten teams have their operational headquarters in Great Britain, and also feed on the local industry for the manufacture of the 20,000 components that make up a single-seater.
And a change in border policy or tariffs and customs can very negatively affect the competitiveness of what Toto Wolff, director of competition at Mercedes, describes as "the Silicon Valley of Formula 1. " It refers to the core factories of the teams: Brackley and Brixworth (the Mercedes team and its power units), Enstone (Renault), Woking (McLaren), Milton Keynes (Red Bull), Silverstone (Racing Point), Oxford (Williams ) and Banbury (Haas) . And more: Honda manufactures its engines in Sakura but has an operations center in Milton Keynes to supply Toro Rosso as well. And Pirelli, who designs his tires in Milan and manufactures them in Turkey or Romania, also operates in the city of Slough. It is estimated at 6,500 direct jobs of the 'Great Circus', of which about 4,200 are in the United Kingdom, according to' Racefans'.
manufacturers do not hide the concern, and also the grief. Toto Wolff: "It is tragic how it has become a great entertainment every time I read 'BBC.com', you do not know if it is the work of Monty Python I will get into trouble if I talk about politics, but we have 26 nationalities in our team, mostly Europeans, and it is a worrying issue. We live sending material with immediate effect and sending people out, if this process were interrupted we would have a problem.Although I do not think that can happen, the car industry would be strongly affected if an agreement is not reached. Common sense must prevail ".
Christian Horner, British and head of Red Bull, sees" shameful "the voting process in parliament," there is one almost every day and nobody is very sure for what? " "We do not know if we are delaying it, if we stay or where we are going, and it would be very useful for someone to explain what the Brexit really means, because there is a lot of confusion." As a business, we will wait to see how and when it happens while we establish all possible scenarios to protect operations ", opines. And from Liberty, Chase Carey does not hide that they will have "logistical problems" .
In the coming months, depending on the agreement reached by the United Kingdom with the European Union, if that is the case, the teams' strategies will have to be checked. the industry to maintain its position, which could entail transfers to European factories. In that sense, Sauber and Ferrari follow the situation with some tranquility from Switzerland and Maranello, respectively, although Toro Rosso, based in Faenza, depends directly on Milton Keynes in terms of engine and many of its components. Worry in the paddock exists. "She can be the mother of all disasters," Toto Wolff has said.
Photos from as.com