Herrerín: "It was a small blow"
Ángel Rodríguez scored the only goal for Getafe: "He hits me badly and passes between my hand and my leg, he told me so, sometimes you touch him and sometimes he does not," says the goalkeeper.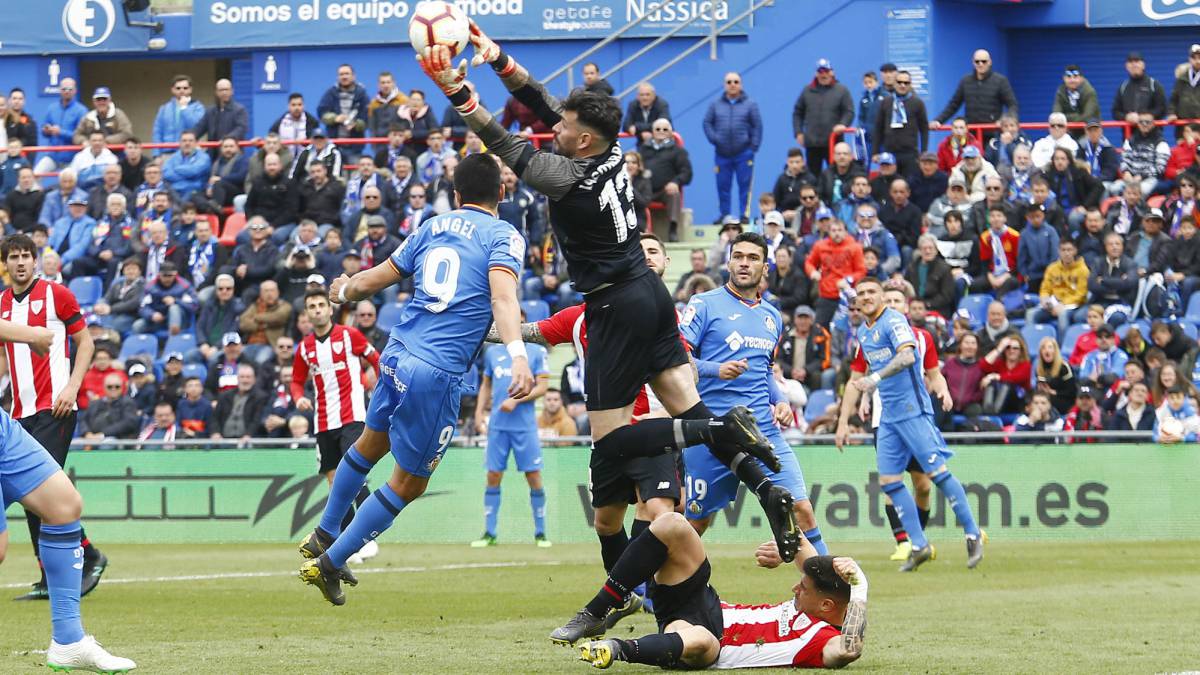 Iago Herrerín was clear at the end of the contest against Getafe, with Europe further away: "It has been a small blow, a small step back, a small stick, although no one would have thought it months ago.We are now the Rayo on Sunday", launches the Athletic goalkeeper, who reveals that the author of the goal, Angel Rodriguez, "hits him badly and passes between my hand and my leg, he told me." There are times when you touch her and sometimes you do not ".
"I feel calm, at ease, I am competing well and above all to stay as high as possible, for me the most beautiful thing would be to go back to Europe and enjoy that experience again" , recounts a Iago Herrerín who enjoys the ownership and trust of Gaizka Garitano. A match between the two contenders and no shine: "Córdoba had that opportunity and in the second part we did not have chances and they both, we knew it would be a game of direct and long game" .
Herrerín comments that "we must continue taking points, the maximum possible "and that do not discard anything despite the slap in Getafe. "You see yourself there in the fight and you want to get hooked to the first four, but this team fights every game, we will fight again for something beautiful". Of his particular performance indicates the Basurto goalkeeper that "he has thrown three very clear, one to the stick, another that I touched and has called door kick and another that has been goal. I think your goalkeeper has had less work We have almost not thrown him away, but we have to pay attention to the shots, today the matches, removing Oblak yesterday that stopped 55, the matches are decided in very few shots "
The injuries, until now almost absent, have been twisted with Ibai: "Bad luck now with Capa and Ibai, and we recovered Aduriz, who is very important for us". On the end of Santutxu says that "it is a strong sprain, I had it as a boot, but we will see" .
Photos from as.com