Hazard would bring goal to Madrid
The Belgian brand or assists every 106 minutes; better average than any Madridista. He has participated in 29 goals (17 of his and 12 assists) and only surpasses him Benzema (in 34).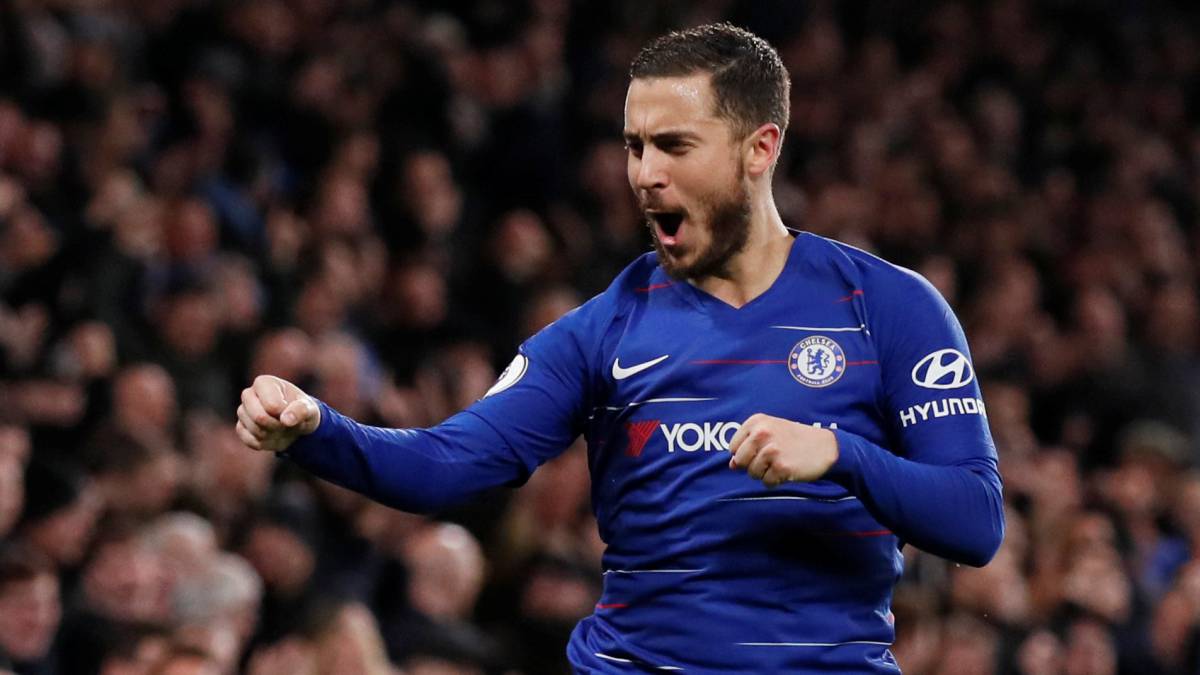 Eden Hazard would bring gol. Despite not being a '9', the Chelsea player, intended in the capital, has the goal between eyebrows and could be a bulwark in the race to recover that voracious Madrid and with the goal as its maximum virtue. In fact, has already participated in 29 points of his team: 17 has marked them and 12 has given assistance. In total, sum 3,073 minutes of play this season or, which is the same, contributes to a goal by his team every 106 minutes.
An outstanding average and more compared to that of Real Madrid players. The best in this record is still Vinicius (3 goals and 12 assists), which participates in a target every 108 minutes. Three more needs Karim Benzema (111) and up to 124 requires Gareth Bale. In other words, Hazard is not a striker, but he has better records than any white attacker.
Eso, Benzema, in one of his brightest seasons in Madrid, has participated in five more goals than Eden Hazard has done. . The French striker adds 24 so many in his locker and has given another ten. The difference with the '10' of Chelsea are the minutes played: 3.778 against 3.073.
The best Hazard of Chelsea
Despite their brilliant numbers, Stamford Bridge has questioned their performance at some point in the season. , in the mouth of Maurizio Sarri, who did not hesitate to say publicly that the Belgian was not performing as he expected: "He can always win a game in one or two minutes, but at this time is not a leader, but a great player , one of the best in the world. " Weeks later, he reaffirmed: "He's used to being an individualist, but now he has to play collectively, he's fantastic from a technical point of view, but I think he can do more tactically ."
Who knows if his attempt to leave or for the intention of Sarri to exploit to the maximum the potential of the player, but the truth is that the numbers do not confirm his speech. Hazard, who marks or assists every 106 minutes, is his best average since he signed for Chelsea back in the 2012/13 season. So far, this campaign had been the most brilliant statistical: with 13 goals and 24 assists, participated every 122 minutes.
This year, has not yet reached that total number of goals and assists, but not far. With one more assistance, it will match your data for 2017/18 (17 targets and 13 passes); and, with total certainty, it will also surpass Hazard of 2014/15 (19 and 13). Big words his last season at Lille. In France, every 95 minutes marked (22 points) or attended (22) . With your signing, goal insured.
Photos from as.com