Giannis (41) destroys the Pistons and is already in the semifinals
The Greek shows his best side to overcome the game and put his team in the next round on the fast track. The Celtics wait on the horizon.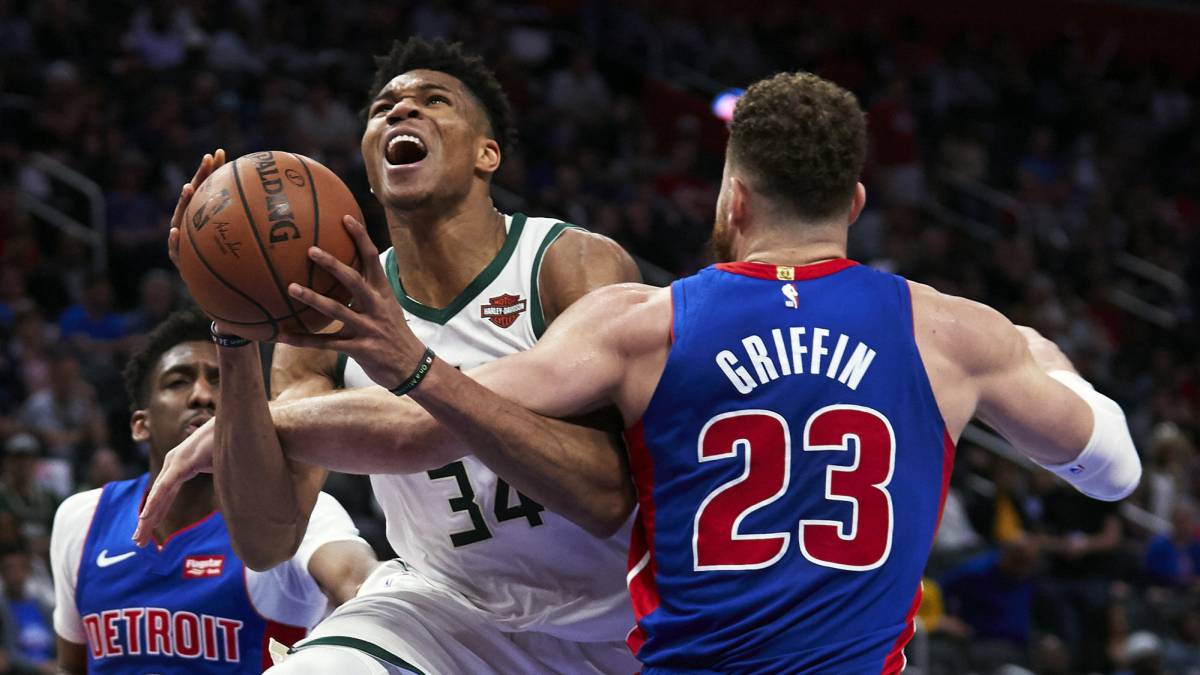 Fear the deer (fear the deer). The head phrase of the Bucks. Surely the rivals already look with respect to that deer captained by a Greek player who begins to create real terror in the League. And it is that we can be before the beginning of a new reign, that of Giannis Antetokounmpo. Time will tell if this 2019 was the beginning of an era that is already starting to score with 2.11, 109 kilos and the feeling of superiority that shows against any opponent that is put ahead.
Seguramente the Pistons were not the team with the best weapons to stop those who have been the best of the regular season. But the difference in the series has been of such caliber that even gives thing. In the four games that the Bucks have lasted, they have taken a partial of 95 points, the second biggest difference in history in a playoffs. Tonight it seemed it could be the day of the Detroit, who were winning by 6 at the break. And that, seen how the series was being, was a resounding success. They still held a few minutes more on the scoreboard, but the joy had an expiration date and was about to arrive. The partial of the second half was devastating (42-71) . And it can translate into two things: that the Bucks are a team infinitely better than the Pistons and that Giannis Antetokounmpo was on one of those days when it is better to look and enjoy.
The Greek gave such an exhibition that he remembered the best of the history. His 41 points were not seen in Milwaukee in a playoff game since Ray Allen in 2001. But the most incredible thing is that he got them in just 32 minutes of play. Absolutely nobody in a qualifying match had put so many points in so few minutes. To this he added 9 rebounds, 3 assists and 4 blocks. Sobrado is poco.
Nobody needed to make an extra effort to win. Middleton (18 + 4), Bledsoe (16 + 3 + 5 + 2), Brown (9 + 13 + 6) or Mirotic from the bench (12 + 3) were correct. Secondary luxury for a player that aims to be vintage. Neither the Blake Griffin effect (22 + 5 + 6), nor the lighting of Reggie Jackson (26 + 3 + 7). Nothing served to stop a guy who when the game comes out is unstoppable.
The Boston Celtics sure have been thinking about what to do with Antetokounmpo. The two teams are the only ones who have won 4-0 in their qualifiers and will face each other in the semifinals. This one can be a real touchstone to know if these Bucks and this Giannis has already reached the time to win.
Photos from as.com