Gerardo: "Villarreal-Valencia could well have been the final"
The ex-player of both teams talks about his debut with the Submarine, his signing for the che, the final in Paris ... And of course, this Europa League eliminator.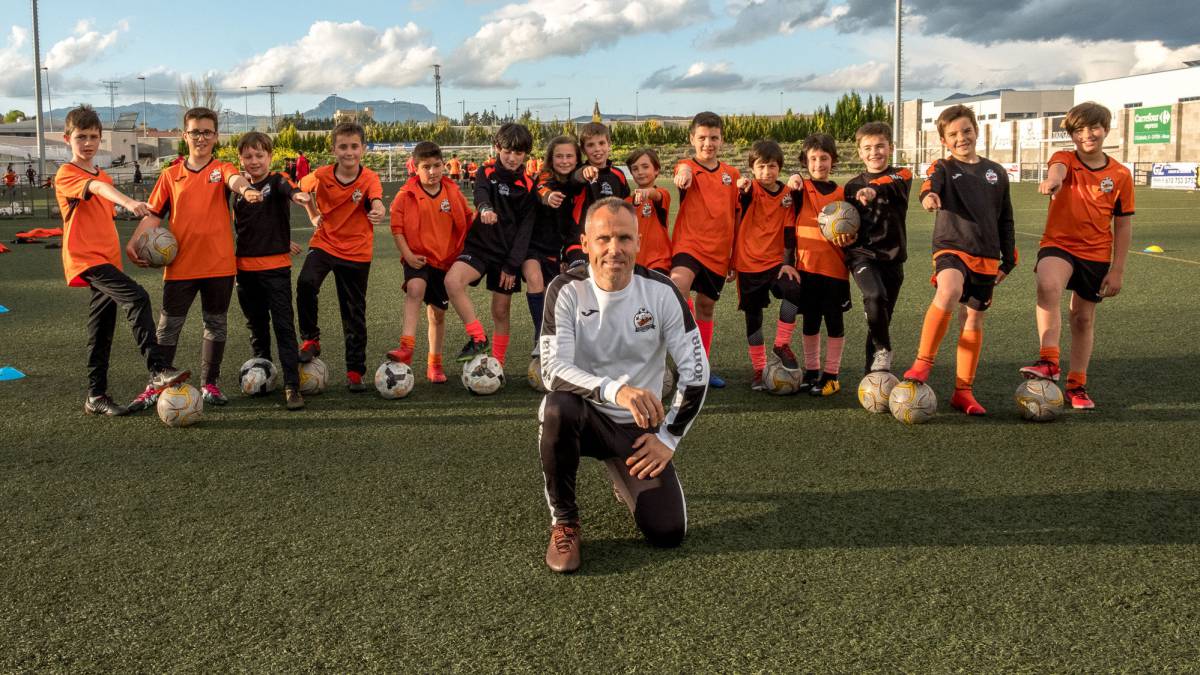 -Gerardo García debuted in First with Villarreal and a year and a half later he finished signing with Valencia, with which he was a starter in the final of Paris against Madrid. How is life going?
-Good. I retired with almost 41 years in the Anguiano, in Tercera, and now I run a children's school in Oyón, near Logroño. We have 230 children in the 'Tiki-taka' academy and we try to train them in individual technique, what they do not teach in their clubs.
-What memories did Villarreal and Valencia take?
-Villarreal was First team in First. It is indelible. To be able to debut in First after so many years out ... My first match was at the Bernabéu. The treatment, the atmosphere, the people ... Sportsfully it was not good but I keep a very good memory. Also, being able to play with my brother Moisés ... We went down in the promotion. The following year, to the 12 games of Segunda, I joined the Valencia.
-You lived in the first person that epic victory at the Camp Nou, in 1998 ...
-It was beautiful. 5,000 Vila-real followers were there. Craioveanu got two and I the third. We were very successful. Palop made one of the best matches of his career. We won there and it seemed that we were already saved ... but in the end we went down.
-And in Valencia he had a short experience but of starting ...
-It was a brutal growth. Everyone can not say that he has lived a year in Valencia. I remember matches at the Mestalla to say: 'this is not normal' ... The one from Barcelona, the one from Manchester ... I was with the family at the Centennial a few weeks ago. It was spectacular. Meeting people I had not seen in a while. I liked that my children saw it. My children saw the greatness of Valencia and value more the way I had.
-His debut and his last game were two hits in Cup: Osasuna (3-0) and Guadix (4-4) ...
- In Pamplona I was excited to debut. It was a day of dogs, sleet, the atmosphere of El Sadar ... And in Guadix we had the day when everything is negative.
-There was a match that marked his career in Valencia, the final of the Champions ...
-It was a shame for Amedeo. I played left-back for the first time. People look at the result. Everyone gave us favorites, Madrid came as this season. I was fourth or fifth. Playing with five defenses. The key was the goal of Morientes. It hurt us. It was unfair, fate owes something to Valencia. Of the rest, I'll keep it for myself.
-How do you see the derby on Thursday?
-It could be the final perfectly despite the fact that Villarreal is having a bad time in the league, with Barça, Cazorla. Valencia are strong, although they lost in Vallecas. I do not give anybody a favorite. It's a derby that can be worth a title.
Photos from as.com