Gayà: "While there are options, via Liga, we will try"
The captain acknowledged the mistake in the punt in the Eibar goal and ensures that the defeat will not affect the game next Thursday, against Arsenal, in Europa League.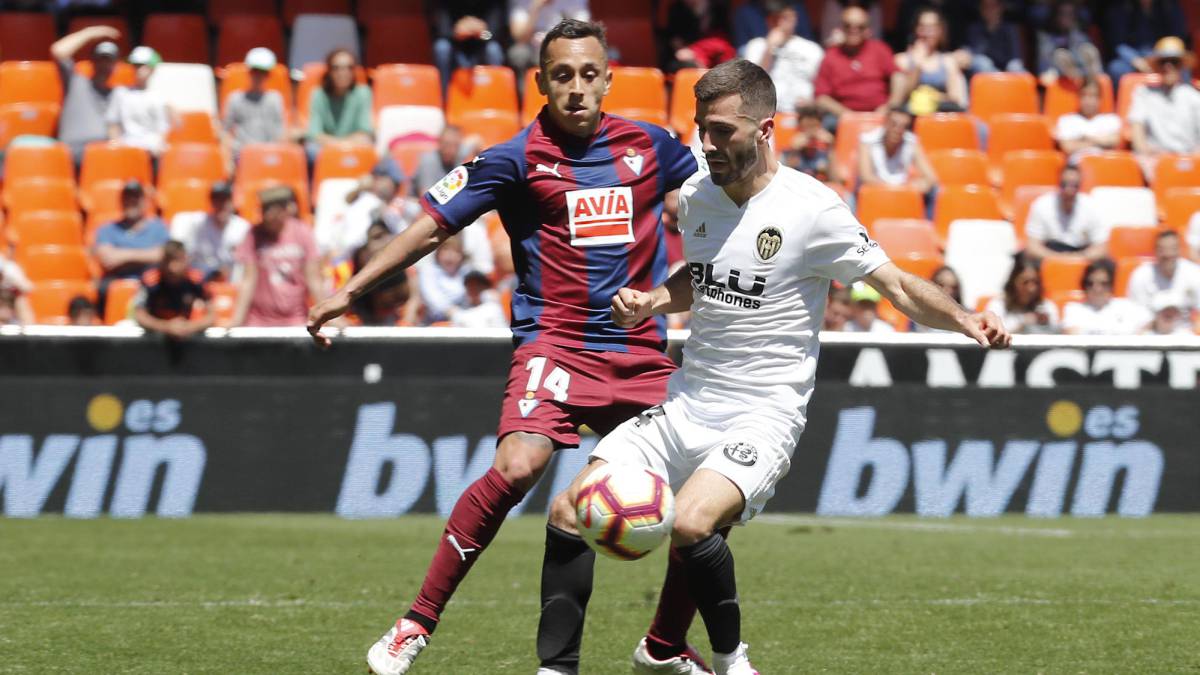 What have they been missing to win against Eibar?
Nos moved more the ball more from side to side in the first part. They put a lot of pressure and put a lot of people together. In the second we have been better. We have found more spaces. A shame because today we won rooms. And it's a stray bullet. It makes us very difficult, is the reality.
¿The team already gives up lost to get the fourth place in the League and trust everything to the Europa League?
While there are options, via LaLiga, we will keep trying . It is the mentality that we have to have. We are going to trust that they lose Sevilla and Getafe. It has become very complicated but we will continue trying.
How do you rate the fact that Valencia have only won this year six games at Mestalla?
We've tied a lot. In Mestalla you have to win more games, if not impossible. It's true that the team was better at home lately. But what we did in the first round at Mestalla can take its toll. There are still three games left. We have options yet, it is difficult, but the team will try until the end.
¿Claimed a possible foul in the goal of Eibar?
Ha been a very fast action. It was the 92nd minute and what you are trying to do is take a counter or the goalkeeper takes it. I try to jump, noticed that Fabián (Orellana) does not jump and my feeling is that he does not let me jump comfortable. That's why I do not clear well. It was 92 ', you go with the rush, you try to pass something to attack again ... but hey, it is true that it is a fault because I can not rely on the center.
¿Can influence the last two defeats in the League in the team spirit ahead of next Thursday's match against Arsenal?
We hope not. It's another competition. We have to focus on it and forget about these last two games. The team has competed and always does. It is true that today we had to win and we have not done it. But the team will come out with the mentality that it is a two-leg eliminator, with the intention of scoring there. It would be very important. We are going to try that today does not pass bill.
Photos from as.com