Garitano: "Aduriz could have come summoned"
"If he had needed to risk, maybe we could have brought him, but Kenan (Kodro) and Williams are fine and so Aduriz wins a few days," says the Athletic coach.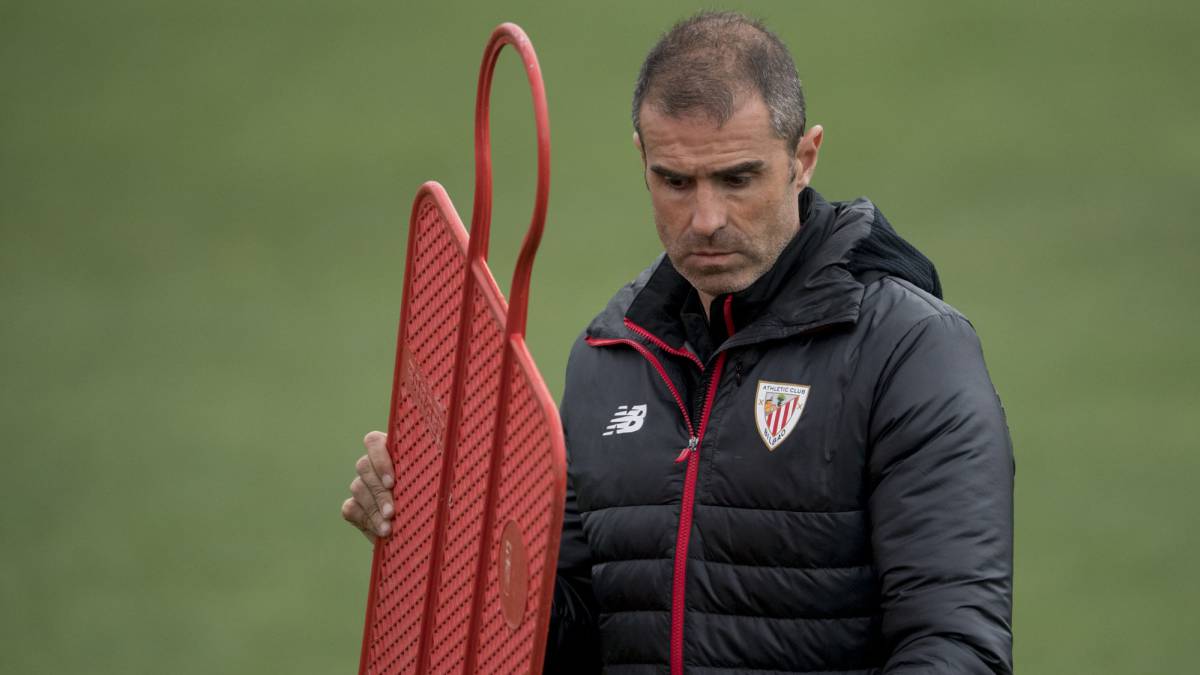 The coach of Athletic, Gaizka Garitano, argues that the stake of this Wednesday before the Levante is " a good opportunity to continue climbing, we play at home and win would bring us closer to the positions above and that is the objective" .
Con 40 points to Europe, but Garitano is cautious: "I do not believe in short-term goals, the goal is to win tomorrow and then to Getafe", simplifies, to describe Levante: "It is a team that plays to win, with Morales , Roger and Mayoral, plus Rochina, attack and counterattack very well, they do not settle for the draw, we'll have to be careful with those from above because if they do not kill you, they can do us a lot of damage. "
Morales played with Eibar de Garitano , standing out for its speed and verticality, which is why we have to keep an eye on it, says Garitano, with "one more player behind." It is difficult to stop in the one against One, if you run out of hair, if Roger and Morales play, it's hard to stop them. " Aduriz could have entered the fray, although Iturraspe has finally been injured by Dani Garcia, the only novelty on Garitano's list: "If he had needed to risk, maybe we could have brought him summoned, but Kenan and Willi are fine and so Aduriz wins few days. He is training better and better. "
Sobre Villalibre, who finishes contract despite his 18 goals, throws that" for next year we will talk first with them, and with the remaining eight when it is known if I will be the coach we will talk before with them. I do not answer to situations of the year that comes ", dispatched the technician of Derio.
Dani Garcia continues his process of recovery: " He is a player of which we do not have the variety of in other positions. He is the only one to do what he does, we will have to change some things and make his functions different. We do not have a player of this court. We hope to have him soon, he does not have a serious injury. "He does not think, however, about the rotations:" We can refresh if we want, but not because of fatigue. We played on Friday and the problem will be Sunday in the third game. At the second we all arrived well and we have decided ".
Follow several galleys without summoning: " We have Unai López, Guruzeta, Lekue, Itu ..., I have 28 players and the Federation only leaves me 11 power, I do not fit everyone. Those who left the other day (against Girona) did very well, "Garitano says, sharing the euphoria of the people:" I do not see it as negative, I am optimistic by nature, that people are happy with the team, for that we are here ".
Photos from as.com