Garitano: "Seeing Aduriz in the field fills me with satisfaction"
"It is a very important step but if we do not win on Saturday we will give one back", exposes on the current aspirations of the rojiblanco team. He praised Rico.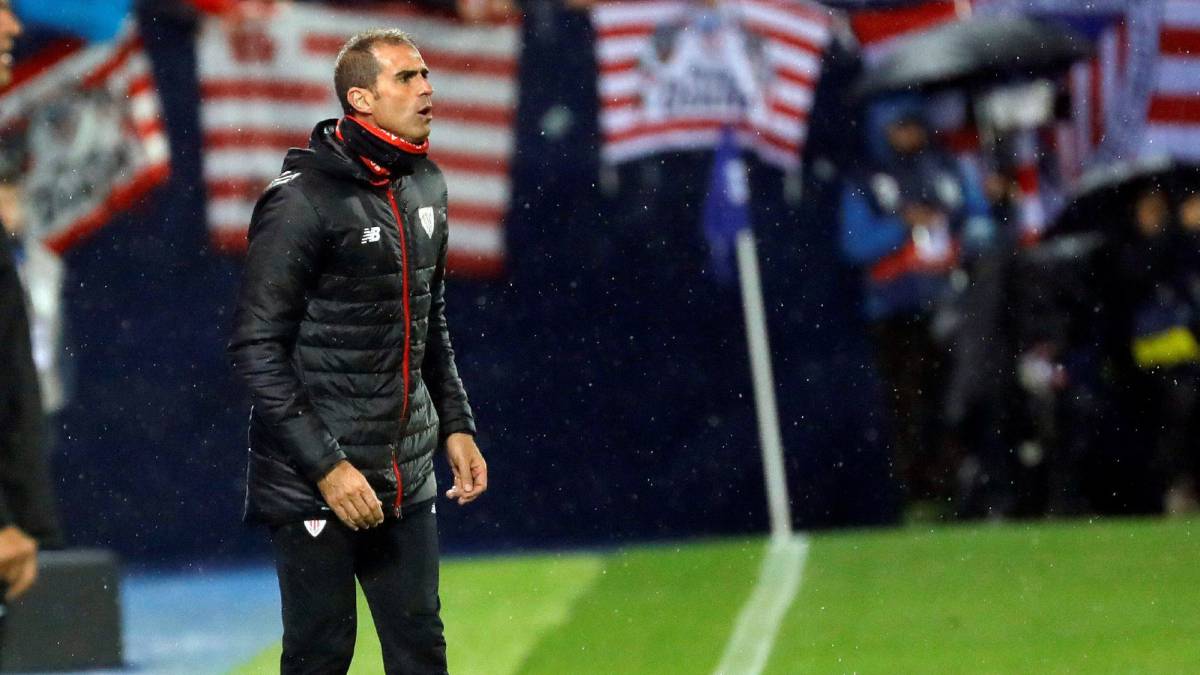 Gran victory over some complicated conditions.
Here only two teams have won in the whole year, the Leganés is very strong, especially in the air game. We must congratulate the players, we adapt to the time, the opposite ... in football the ability to adapt is the most important at times.
Has the system changed by the rival?
By the opponent and the right side. In the line of four without De Marcos and Capa we have problems. Lekue feels safer with this line.
He recovered the defensive solvency.
The lateral centers here are usually abundant and we cancel their danger. It is what we are training most, the defense of the lateral centers, we had received some goals in these situations, five in the last matches. We had to stop that bleeding and become strong.
He said that he lacked brightness in the Bernabéu. Today there was not much.
In these fields it is difficult to make chances. I have seen all the matches of the Leganés, of the six above has not won any here. We had Williams and we suffered until the end.
How do you rate the role of Aduriz?
Very positively, after months without having him, seeing him in the field fills me with satisfaction, like all.
Lleva 11 goals to zero, nine in Liga.
Eso was fundamental. We have some players played. It's three games in six days, we're going to have injuries. You have to see the ones that are more complete for Saturday.
A lack of four matches are fighting for Europe.
We have gone on a daily basis, I do not believe in the long-term goals, but in waking up wanting to improve, since we took the team that was the objective.
Back to play Rico ...
He will be happy but I I do not know if more, because he deserves everything, to see him in the field and that we have won ...
They have 49 points.
We knew that we had to improve outside. Of the six that remained, four were away, with San Mamés it was not going to be worth it and it is a very important step but if we do not win on Saturday we will take a step back.
Photos from as.com