"In Formula 1 there are no friends, it is not a human sport"
Alguersuari, ex-pilot of Toro Rosso in the 'Gran Circo' and now DJ, presented his book 'Reinvéntate' in Barcelona. How I went from Formula 1 to music. '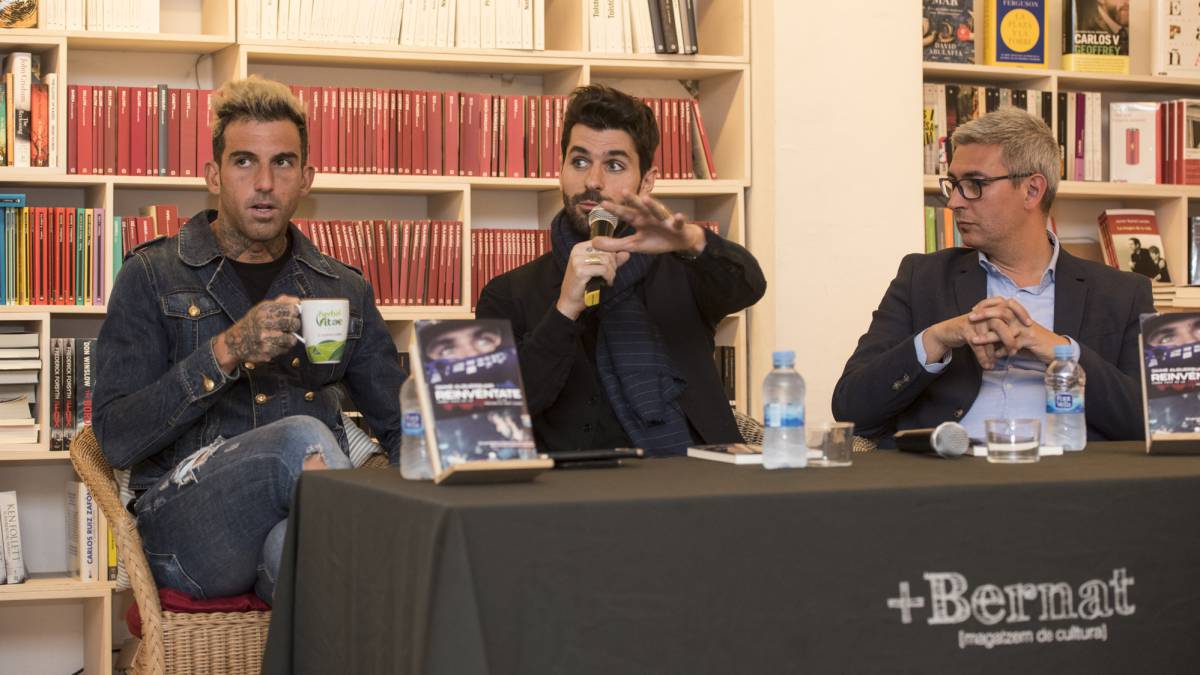 The exilot of Formula 1, Jaime Alguersuari presented his book entitled 'Reinvéntate. How I went from Formula 1 to music ' (Alienta Editorial, 2019), an autobiographical book where he reflects his experiences from circuits to those of his current facet of DJ, composer and producer. On March 23 he turned 29 and just a decade ago he was one of the names on the F1 World Cup grid, but he would only be on the circuit for three years as part of the Toro Rosso team (2009-2011), with which He played 46 grand prixes.
On July 26, 2009 he made his debut as the official Toro Rosso team driver after the Hungarian Grand Prix. He was the youngest driver in history to make his debut, overtaking Mike Thackwell, a record he held until in 2015 Max Verstappen overtook him when he debuted with 17 years and 166 days at the Australian Grand Prix. After competing in eight great prizes in 2009, he would compete in all of 2010, scoring in three races, finishing 19th with 5 points. After being confirmed as a Toro Rosso driver for the third season, he scored in seven races, totaling 26 points and finishing in fourteenth position, after achieving his two best results in Formula 1: 7th in the Italian Grand Prix and in the Korean Grand Prix del Sur.
This drew the attention of Lotus, who in November made him an offer that he did not accept because Helmut Marko and Frank Tost, owners of the team told him that they had him in Toro Rosso for 2012. The blow came on December 14 of 2011 when, against everything said, he was told that he was not going to continue. Jaime has passed page of that time, but he was honest for AS, although he has trouble looking back. -Do you remember that day?
-It seemed like a joke. I was very 'touched' because it was a blow given with the intention of not letting you work the following year because all the teams had already signed their pilots. It was a strategy to get rid of the pilots who did not want. A very hard blow. -What did it feel to be without a team in Formula 1?
-My life took a 180º turn without me waiting for it and my goal of being a world champion vanished. Everything was hatred and rancor, I tried in other categories and I did not have the feelings that had the boy who started with eight years.
-Did you decide to leave the motor world?
-Somehow I started asking questions about myself: Do I see myself circling all my life in the circuits? At that time I felt disconnected and did not get the best performance from me, all these questions came and I decided to make a change in life; It was the day I lost the smile in Formula 1, I took off my helmet I said: it's over
-Have you forgotten already?
-It was the situation that was. In the end, Red Bull was my sponsor and the only way I had to be in F1 and the only car I had at my disposal to be in it. I am eternally grateful, then what happened happened, and the admiration and gratitude I have for them is incredible. I am going to send you the book. I would not change anything. It is the life that I had to live in that moment. -How did Formula 1 live in its time?
-Formula 1 is an isolated, egocentric world and I lived every day, since I was fifteen years old, knowing that if I did not win they would throw me out and live with that hatred towards your teammate You want the worst; you would kill him. -Did you get to her very soon?
-Maybe everything came too early. Formula 1 is not designed like other sports. Living as a child and in such a hostile environment affectionates me and today I see in my statements of that time only anger because that environment makes you lose your head and do not touch with your feet on the ground. -Are the feelings contradictory?
-Different feelings are generated because you are struggling all your life and you find yourself doing whatever you do, even if you did perfect you were seventh. The one who won is that who had all the technical conditions and did things that you could not do. This gives you a feeling of helplessness and anguish difficult to accept. I have always seen it as a sport that the human factor does not count. -How were the relations with the pilots of the same country?
-In sports like tennis or golf, the players of the same country do pineapple, but in Formula 1 there are no friends, because you do not talk about a human sport and I am sure that if everyone had the same cars things would be totally different. -And what did he get from Formula 1?
-At the end you focus on winning your teammate, to make more points than him because that's money for the team. Of all that I took that you do what you do you have to enjoy and get out of your head the one you are boundwin. I'm going out to have fun and get the most out of the car even if you're in the 16th. -How does the world of Formula 1 change with the DJ's?
-I do not look at the world of DJs, I watch music and when we talk about music I watch music in general because music is sharing, it is respecting , to admire. There is nothing greater and universal than creating and expressing oneself through art; it is something unique because you are telling me that we speak the same language without having spoken to each other before, and we have both felt the same, frequencies of sound that together create music; there is nothing that can equal it.
Photos from as.com