Ferreira imposes his law and Hovdenak makes a double
The Portuguese, current champion, took the second stage, which left leader David Valero. The Norwegian won the partial victory and the leadership of the general.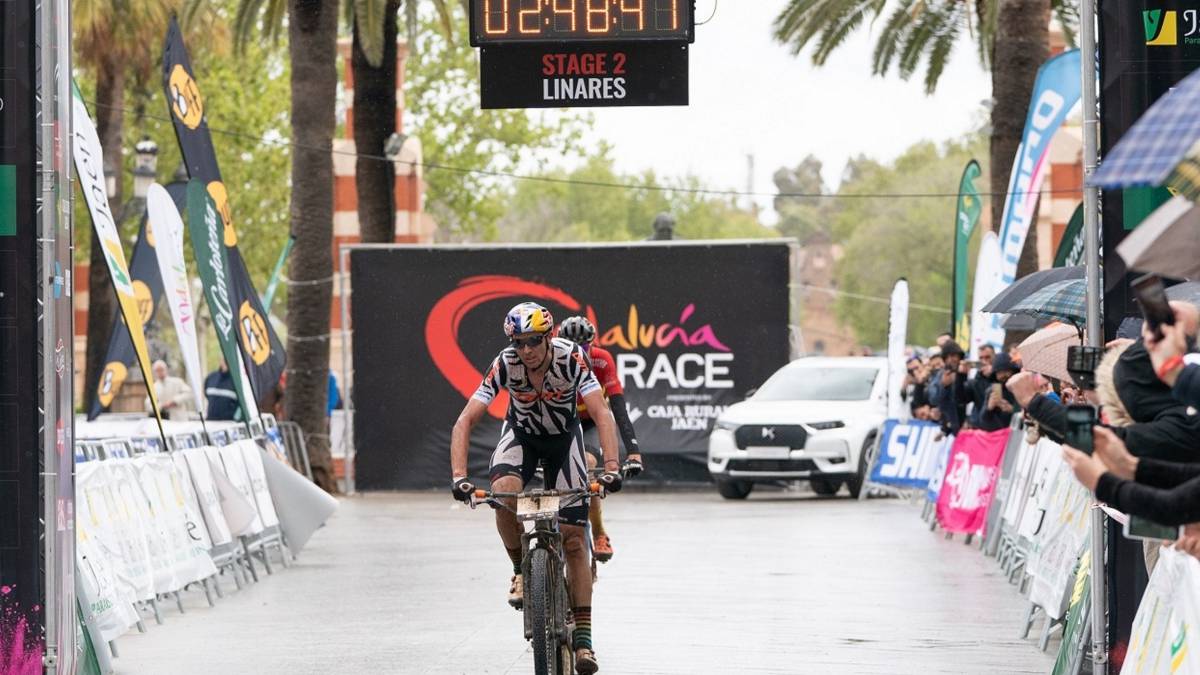 The second stage of Andalucía Bike Race, a variation of last year's track that was visibly spectacular, was awarded by the current winner of the race, the Portuguese Tiago Ferreira.
Your group, shared with David Valero (MMR Factory Racing), Víctor M. Fernández (Wolfbike) and Hans Becking (DMT Racing Team by Marconi) imposed a very hard pace from the start and controlled the race until Valero and Ferreira stood out . His pulse reached the finish line of Baños de la Encina, in Jaén, with the Portuguese taking the stage and Valero the leader's jersey.
The female stage was also disputed. The Norwegian Hovdenak (Nessetck) was proposed to send from the beginning and although Stefani Paul tried to present battle it ended up awarding the partial victory and the leadership of the general to the detriment of Natalia Fischer.
Standard classification:
Masculina
1-Tiago Ferreira (DMT Racing Team by Marconi) 02: 48: 40
2-David Valero (MMR Factory Racing) 02:48: 40
3- José María Sánchez (BUFF®- Scott MTB) 02 : 53: 38
Femenina
1-Hildegunn Hovdenak (Nessetck) 03: 30: 30
2-Natalia Fischer (MMR Factory Racing) 03: 33: 07
3-Lisette Rosenbeck (Holte MTB) 03: 34: 18
General classification:
Masculina
1 - David Valero (MMR Factory Racing) 04: 11: 20
2-Tiago Ferreira (DMT Racing Team by Marconi) 04: 13: 01
3- Víctor Manuel Fernández (Wolfbike) 04: 17: 58
Femenina
1-Hildegunn Hovdenak (Nessetck) 05: 14: 33
2-Natalia Fischer (MMR Factory Racing) 05: 16: 2
4
3- Stefanie Paul (Crossladen Cycling) 05:20:23
Photos from as.com