Ferrari sentenced Leclerc and set a controversial precedent
His controversial team orders in the GPs of Australia, Bahrain and China have put Maranello again in the focus of F1.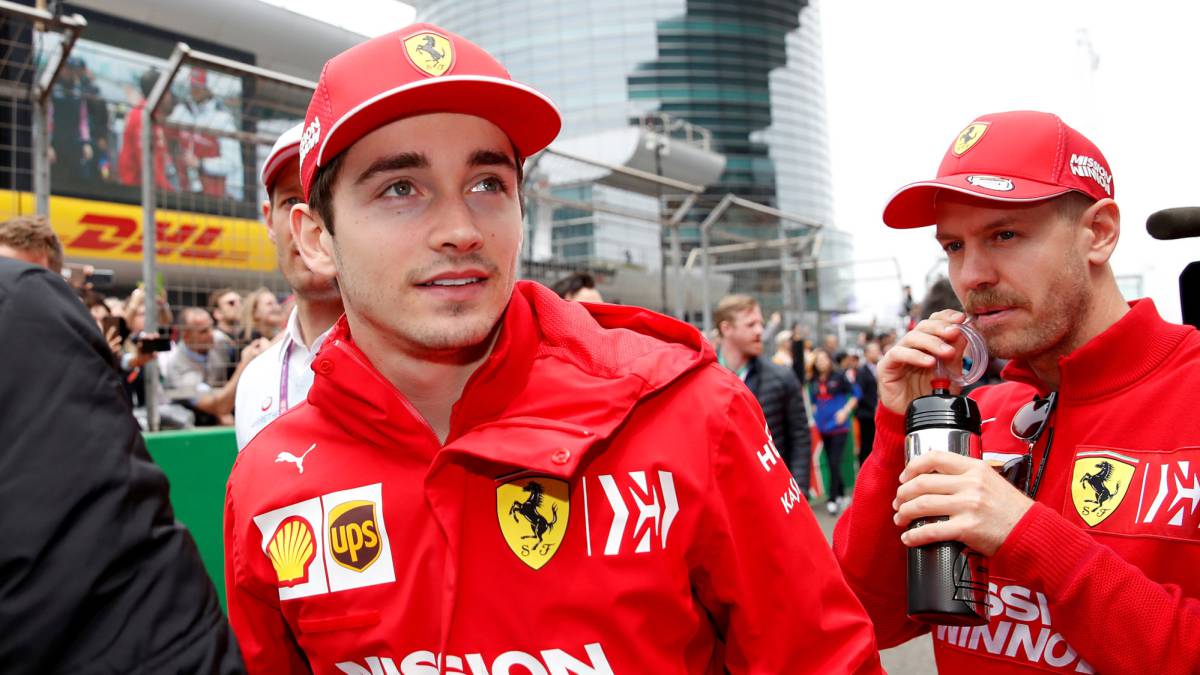 Ferrari did it again: after the race, in the Shanghai paddock there was more talk about his performance than a Mercedes double that is no longer news. In Australia it was because of its unexpected bad performance, although somehow it could already be seen that the Vettel-Leclerc crash would have short-term consequences when they did not let the Monegasque overtake 'Seb'. In Bahrain, the only thing that could contain Charles was a short circuit in his power unit when he went straight to his first victory. And in China, where Mercedes simply had more, her controversial team orders have put Maranello back in the spotlight.
Leclerc had overtaken Vettel in the first corner, helped in part because the German got stuck when he tried to overtake Bottas unsuccessfully. A few laps he was told he should go faster if he did not want to let Sebastian in and in a matter of seconds he was ordered to give up the position to the four-time champion, saying that he had more rhythm. But it was not like that, Vettel and Leclerc rolled together until Verstappen's early stop forced them to cover themselves: they stopped the first one and threw the race of the second by delaying their change of tires. From 3º-4º that they had to the 3º-5º that they achieved.
Toto Wolff, director of competition of Mercedes, expresses his opinion to As: "It is a tricky situation. One wants to have his car faster by chasing his opponents and Sebastian said he had the fastest car at that point. I can understand it, in some way. But when you start doing these things it's very complicated, you feel a precedent. " In this regard, the Austrian recalls: "We have been on that stage with Lewis and Nico and even with Valtteri. Situations in which they squeeze very hard and risk not finishing the race. It's not a Ferrari problem, all the teams that have two 'alpha' pilots have that problem ".
Mattia Binotto, the last person in charge of the maneuver, defends that" it seemed right to give the opportunity to 'Seb ". "It is difficult to give the order because we understand the pilot. It was not easy, no doubt, but I have to thank Charles for how he has behaved, he is a good team player. As a team we have to maximize the team's points and I think we made the right decision, "the Swiss said in a cold press conference with his pilots. For Charles, "from the car was frustrating, although there you do not have the full picture of the race." "We both had tire problems, at that time it seemed that 'Seb' was faster, but being behind me several laps damaged his tires and when it happened he had the same problems" .
Y for Vettel, the main beneficiary, also It was unpleasant: "The priority is the team, we are both aware that we are driving for Ferrari, this is not pleasant for anyone involved, but we have races ahead and time will tell if it was right or not." It would be right to win the World Cup like this: "I do not know, ask Lewis, Mercedes, obviously in a different situation, but it's not the first time we see something like that" .
Photos from as.com