Ferrari expects its winning car
"There are two very strong cars and similar in many aspects, the differences are a few tenths," says Binotto, who hopes to see his car ahead of Mercedes.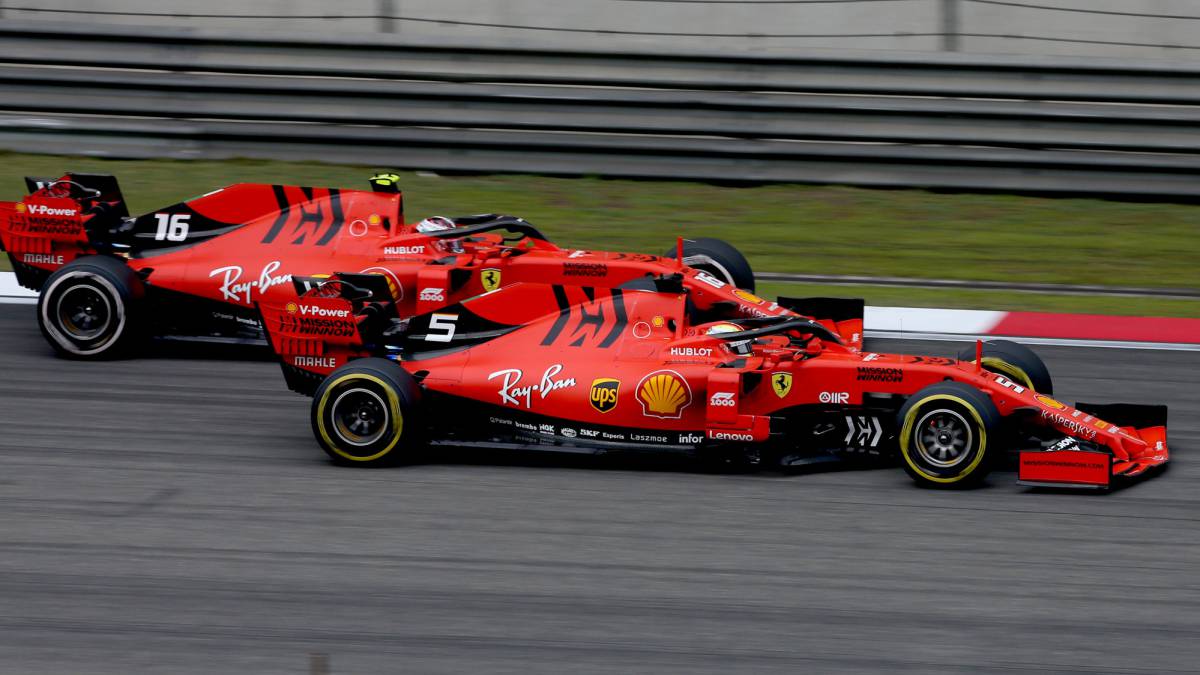 Three races, three Mercedes doublets, and in spite of everything in the paddock, many are still waiting for Ferrari to arrive with that car that dazzled in preseason and, at times, in Bahrain. He did not do it in Australia, with configuration problems that left them out even of the podium, nor in China, where they lacked rhythm, although the difference was smaller than it seemed. In spite of everything, in Maranello they still believe in their SF90 and hope that they will be able to beat Hamilton and Bottas as the season advances, depending on the characteristics of each circuit.
Mattia Binotto, boss of the team, has to deal with the encounters between Vettel and Leclerc and also explanations for the performance of his car: "It is difficult to know if they are highs and lows, in Australia it was an exception, the difference was very great and we still do not explain it to us, then in Barcelona, Bahrain or China there are differences of few tenths.There are two very strong cars and similar in many aspects.We know what the limits of our car are and they may seem bigger in some circuits, but we will work on it ". After analyzing the data in Maranello the conclusions will arrive: "There will be races in which we have the advantage of hundredths and others in which we are behind, the most important thing is that we continue with the development of the car" .
For now Mercedes had given them an advantage about five tenths on the lines, mainly in classification, which did not materialize in China. In Baku, the longest stretch of the World Cup is expected, but also an urban circuit. "I've looked at the speeds of Mercedes and they're very strong too, maybe you have to ask them why, I do not think there's much difference on the straights, we'll have a different aerodynamic configuration in Baku, so it's not just about the power unit and There's a lot of curves, it's a very complicated urban circuit, we'll see it ", assures the Swiss. The most important thing, for its tranquility and that of the whole team, is that the Ferrari's services give more than talking to the team orders.
Photos from as.com