Euskadi Murias and the Mikel Landa Foundation negotiate to create a common project
Jon Odriozola said that they are holding talks for the merger of the two projects under the name of the Euskadi Foundation.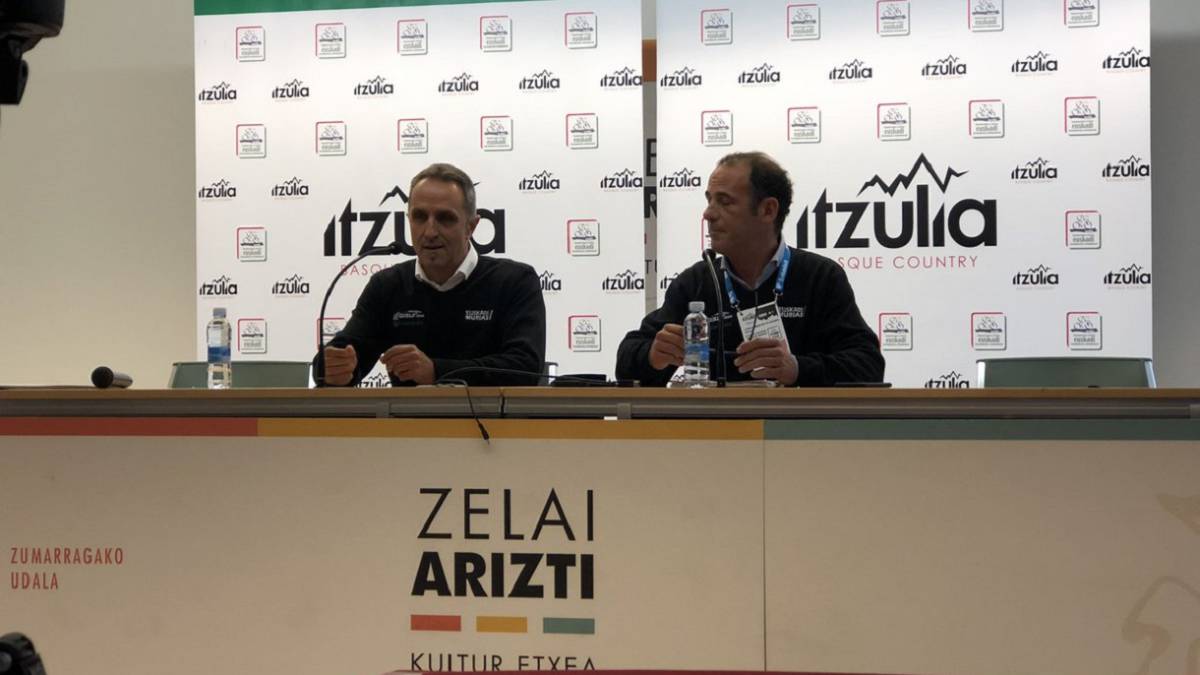 Euskadi Murias and the Mikel Landa Foundation negotiate to join forces and create a common team. They would go to 50 percent. Murias wants it to be a reality by 2020 but the times of the Foundation are slower due to different protocols and the need to undertake some special management. El Murias sees no problem in being called the Euskadi Foundation. The Basque team appeared before the media in Zumarraga before the Itzulia 2019 began to give the details of the talks.
"We find it strange that we are the only team from Euskadi and Spain that do not receive any subsidy from anyone. Football, basketball or rowing have support and we do not. We aspire to represent everyone and in the end that is a disadvantage. We are not from Gipuzkoa, nor from Alava, nor from Biscay, but we represent everyone. And we only received a small contribution from the Basque Government as an administrative procedure. And that can not be, "said Jon Odriozola, the Basque team's sports manager. "2019 is underway but we think of 2020 and in the future. We hope to continue many more years but this in the end will have an outcome. We have proposed to the Euskadi Foundation to reach an agreement of confluence. There have already been some meetings in which I have been, "acknowledged Lasagabaster, director of strategy of Murias.
" We want to compete at the highest international level and they tell us who agree We have even designed an agreement although their times may be a little slower. We encourage you to rethink the tempos. We want everyone to be involved in this confluence project: companies, institutions, media and also hobby, "he warned.
Considering that it is the" home "race, he made several assessments. Oscar Rodríguez will compete in the Tour of the Basque Country despite his fall at the Estella Grand Prix. "It is time to give a boost to this project. Objectives such as running the Tour de France is possible. We will try to face the Itzulia and be protagonists, "said Odriozola.
Also participated Javier Lasagabaster, member of the executive committee. "We want to be the best team of quarry. Then there will be others from Europe and Champions. Sports management is undeniable and economic also. We have achieved synergies during these five years that were unthinkable in this sport, "he warned.
Photos from as.com