Eusebio: "We lacked determination to go for the goal"
The coach of Girona appeared in a press conference after the defeat of his team against Atlético de Madrid (0-2). "We have been faithful to what we wanted to do," he said.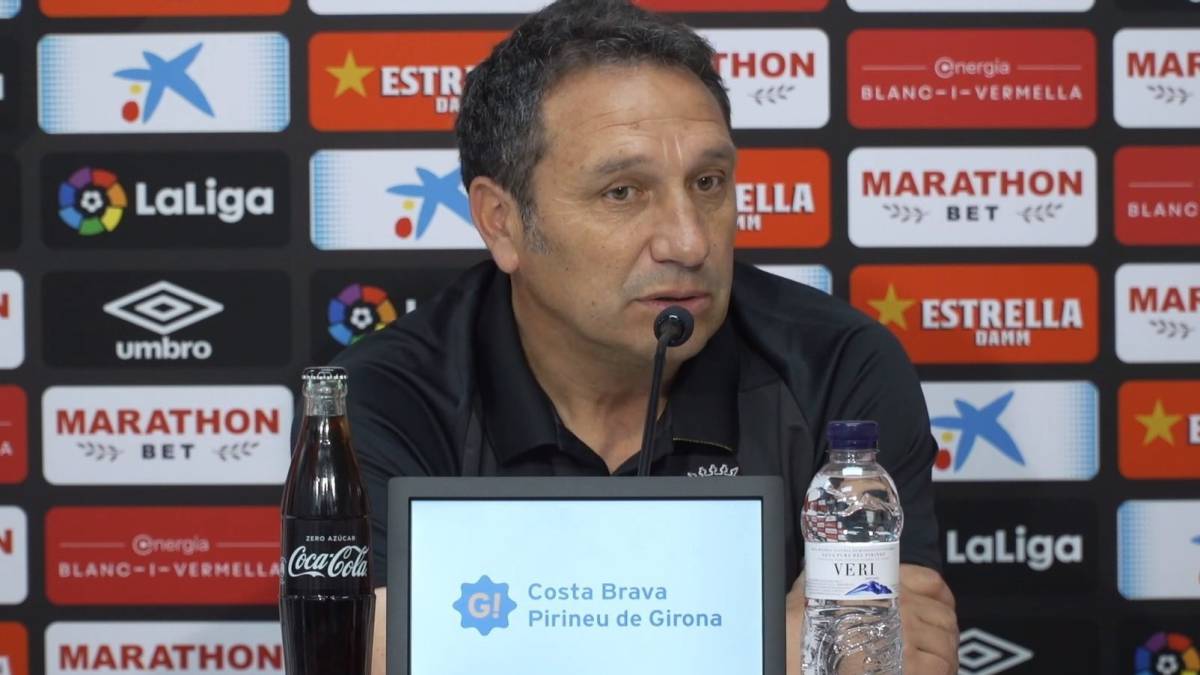 What has your team been missing to get something out of the Metropolitan?
At one point in the game we saw ourselves strong, but we lacked a bit more determination to go for the goal. Maybe I, from the bench, I did not do anything to send that message to the team. Atlético has taken a step forward and the prize has arrived. We have missed that point of determination to get something out of here.
How did you see the play of Godín's goal that validated the VAR?
Han granted goal and that's it. It was a phase of the game where we saw that we were not struggling and we could have a reward for the work we had done. We had to do something different to arrive more clearly in the final meters. We did not end up generating to be closer than, at least, to tie the game.
How have you seen Doumbia?
Nos has helped a lot in the first half. He has had chances, he has worked and he has surrendered at the training level. As the game progressed, we have been noticing the game and have associated less with him. To take time without being able to play, it's been fine.
She said this week that she wanted to see her team improve. Have you done it?
From the beginning to the end we have been faithful to what we wanted to do and be in the game. The team lacked decision to go for the opposite goal, but it has improved what I wanted.
In that final play prior to Griezmann's goal, his team has requested a penalty from Oblak. Did you see it?
We've gone to try to tie the game. That spirit is what I want. I have not seen that play. It's all very even, and we want to get the next three points.
Photos from as.com