Eintracht wants to include Pedro in 'Operation Jovic'
The German team wants the cession or the transfer of the young striker of the Juvenil A. It has 21 goals this course and is international with Spain.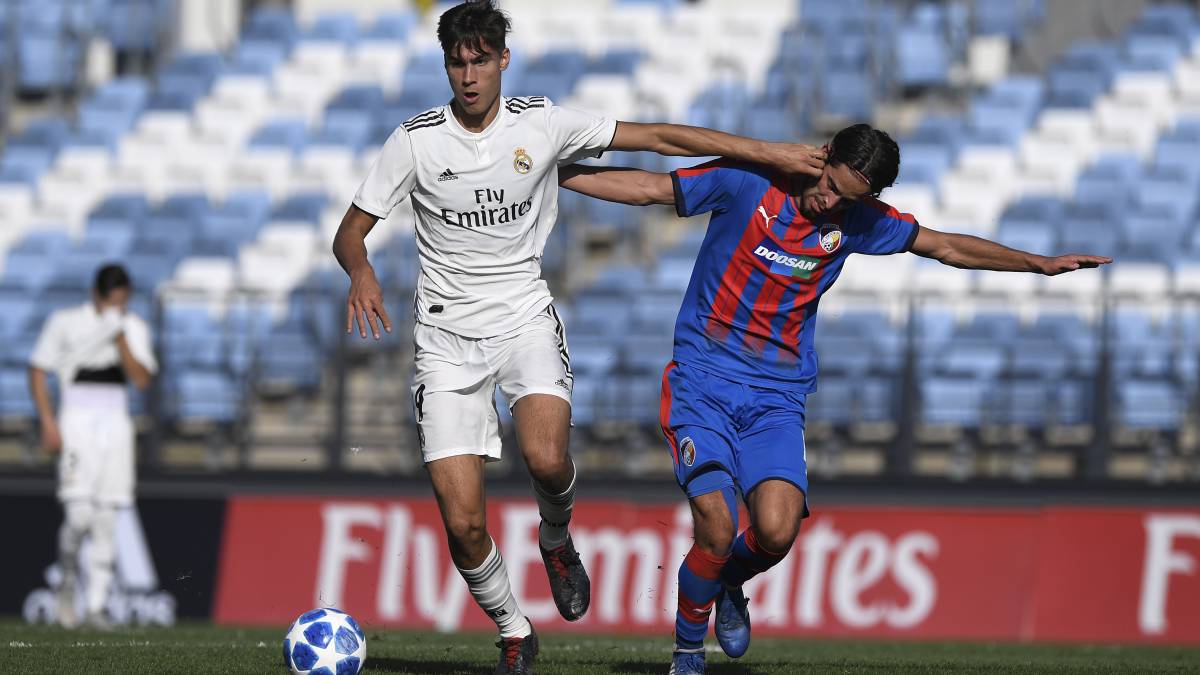 The Eintracht Frankfurt knows that it is very difficult to retain Jovic this summer (Madrid has advanced the operation) and one of his possible substitutes will put him on the table in the negotiations with Real Madrid for the Serbian: Pedro Ruiz, forward of Juvenil A white. Known as 'the Factory Ibrahimovic' and only 19 years old, fits in the profile that the German team is looking for so that Jovic's downfall is felt as little as possible, that this course has scored 25 goals in 41 matches .
The idea of Eintracht is to obtain a cession or purchase with option to repurchase for Madrid, since the white club does not want to get rid of one of the biggest promises of the quarry. The Germans are planning to sign a renowned striker to replace Jovic and Pedro would fit in the profile of third 'nine'. That formula of polishing young players with patience has been widely used by the Frankfurt team in recent years. It is a very well structured club, although without the pressure of the great Germans. A perfect climate for young players to evolve.
Pedro is a nine in danger of extinction and with conditions that fit perfectly in the Bundesliga, a very physical football. It measures 1,96, although it has good technique with the ball in the feet. This year is the top scorer of Youth A: has 21 goals (17 in the League and four more in the Youth League) . It is also common to see him in the lower categories of Spain (he was runner-up in the World with the U-17 and has already debuted with the U-19) .
Pedro came from Betis in 2015. Madrid believes a lot in him, although he is aware that a transfer in a football like the German can be very beneficial for its projection. With several offers on the table, in Valdebebas they must decide if the next course stays in Castilla or if on the contrary they let him leave to gain experience abroad. This same formula worked with Vallejo, who shone in his season assignment in Eintracht.
The good relations between both clubs can be the key for this operation to take place. In Madrid they were delighted with the evolution of Jesús Vallejo and also Omar Mascarell, who was transferred to Schalke last summer. In Eintracht, a very close and familiar atmosphere is experienced, with privileged facilities (the training camps are in front of the stadium). In addition, in his coaching staff have the figure of Stephane Godde, who acts as a translator (speaks perfectly Spanish) and was decisive for the good adaptation that both Mascarell and Vallejo had. Points for the arrival of Pedro in Frankfurt ...
Photos from as.com