Durant leaves the Warriors one step away from the semifinals
New display of the Golden State forward: 33 points. Klay Thompson's big game with 32. The Clippers fought until the fourth quarter.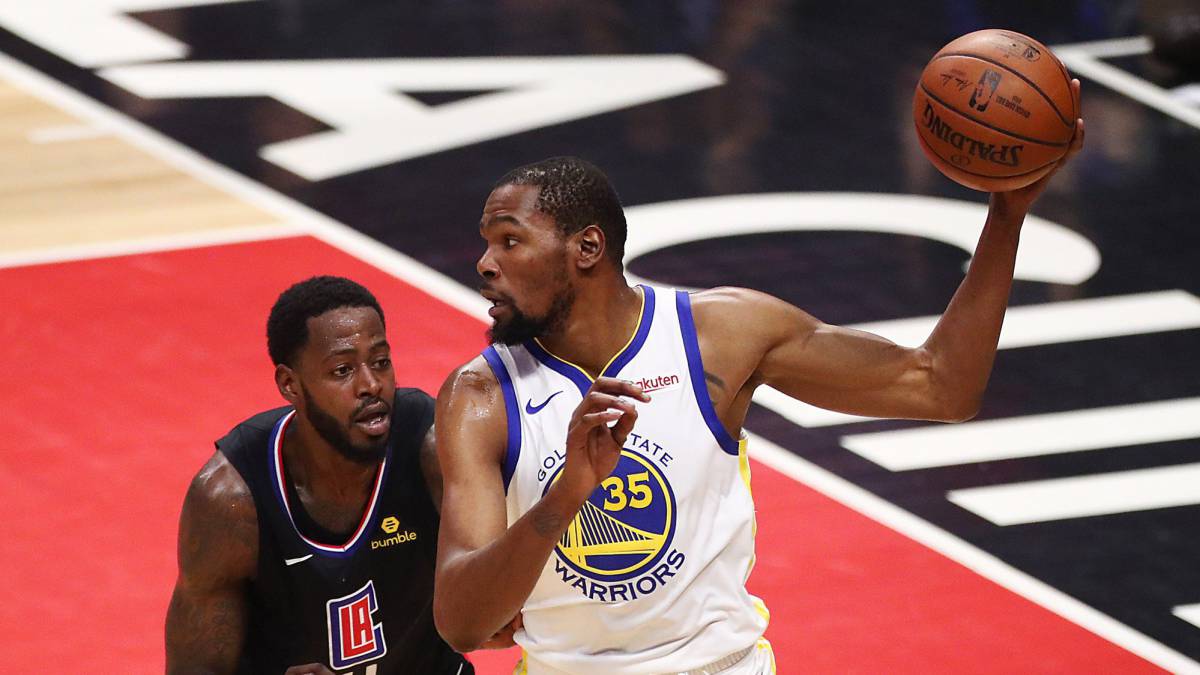 Golden State is on the verge of the semifinals of the Western Conference. The fifth consecutive, the sixth in the last seven courses. The Bay team is one victory away after beating Los Angeles Clippers this Sunday in the fifth duel of the series between them. And, once again, it was a vibrant encounter, resolved in the fourth period and with a great protagonist: Kevin Durant.
The forward again excelled. He finished with 33 points, eight in the last five minutes. Klay Thompson, who signed 32 in a new exhibition from the triple: 6 of 9. A success that made forget the bad day of Stephen Curry. The base made only 12 points and 1 of 9 from the perimeter, when in the three previous meetings average 29.3 points with 58.6% in the external launch.
The Clippers, who came to get ahead in the third quarter ( 77-82), were supported by the magnificent performance of Shai Gilgeous-Alexander. The rookie made his best game since jumping to the NBA with 25 points ... but he could not prevent the Warriors defense from declaring the win. "They kill you from there," said Doc Rivers, Angelino coach, after finishing the duel.
After this triumph, the goal of the Warriors is clear: close the tie in the next duel because the horizon is drawn a titan, the Houston Rockets. It will be an advanced Conference final ... the one that will surpass it will be the maximum candidate to dress with the champion ring.
Photos from as.com