Dovizioso, on a podium to match the numbers of Mick Doohan
The Italian is one step away from equaling the 95 visits to the 'cajón' of the Australian and becoming the 12th pilot of the World Cup with more podiums.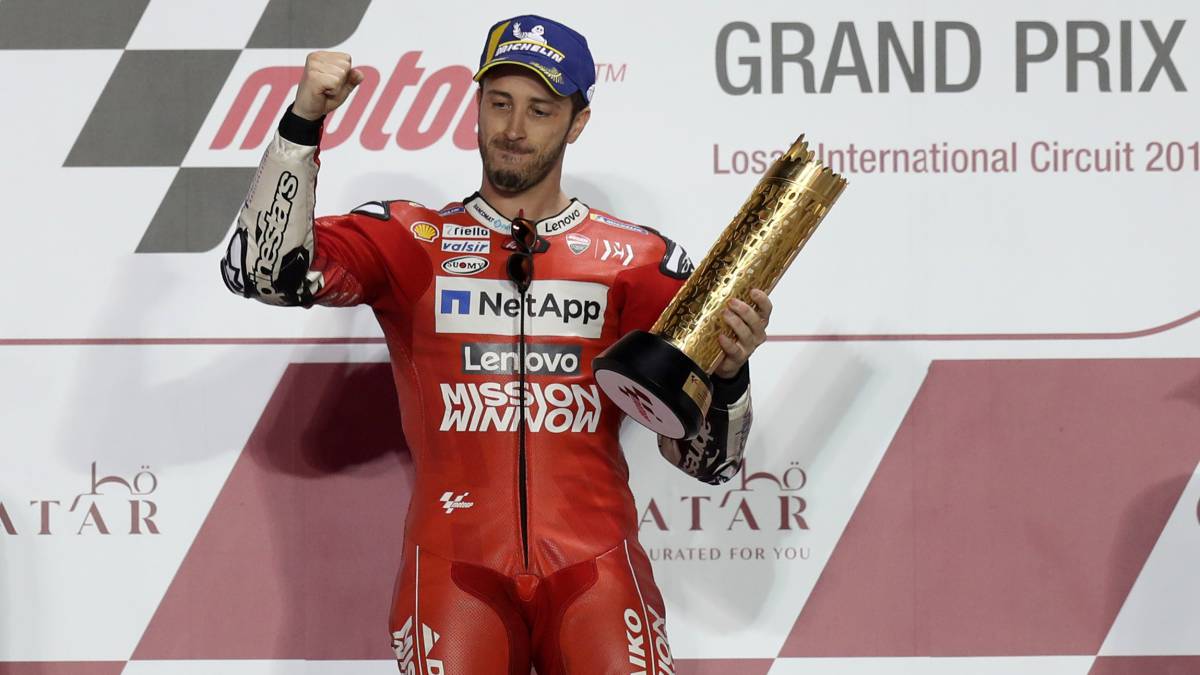 He has not needed a world title, although he does not give up on him and does not stop looking for him, to be considered one of the best riders of the current MotoGP grid. Andrea Dovizioso has become the last seasons and especially after 2017 and 2018, in one of the protagonists of the queen category that, if it was not still considered one of the historical names of the championship, is already very close to forming part of that select group, at least, in terms of the number of visits to the podium.
During the 18 seasons he is active, the Italian has climbed the podium up to 94 times. He signed his debut in South Africa 2003 and returned to the drawer for the last time in the last GP of Argentina. Throughout his career in the World Cup, with the exception of his first course in 125 cc, 2013 has been his only year in white and results they place him on the hunt for a legend like 'Mick' Doohan. The Australian myth hoards in his possession 95 podiums and to reach him, Dovizioso would be placed as the 12th pilot in the history of the championship with more podiums to his credit.
Regularity It has always been the strong point of the Italian. However, regarding the number of visits to the podium, Doohan wins. The Australian occupied some drawer in 69.3% of the dates he played in the maximum cylinder while the Ducati pilot has only done so in 26.7% of the time. Of the total, it has been 22 times that the pilot of Forlí has climbed the highest step in a journey where have shared a garage and battles with several of the best riders in history: Valentino Rossi, Casey Stoner, Nicky Hayden, Dani Pedrosa, Marc Márquez ...
The talent has raised the price to pay to attend the podium as protagonist but, a 33 years, the Italian still has a long way to go. To reach the figures of the Australian, his next challenge would be the hundred and possibly get to the three figures before the end of 2019. Dovizioso would thus become the 10th pilot in history with more podiums in the World leaving behind Jim Redman (98) and his compatriot Loris Capirossi (99). And achieving it will only be a matter of time.
Photos from as.com