Dovizioso: "Dall'Igna has created something very big in Ducati"
The Ducati pilot defends the work philosophy that his boss has taken to the team of Borgo Panigale after the episode of the 'spoiler'.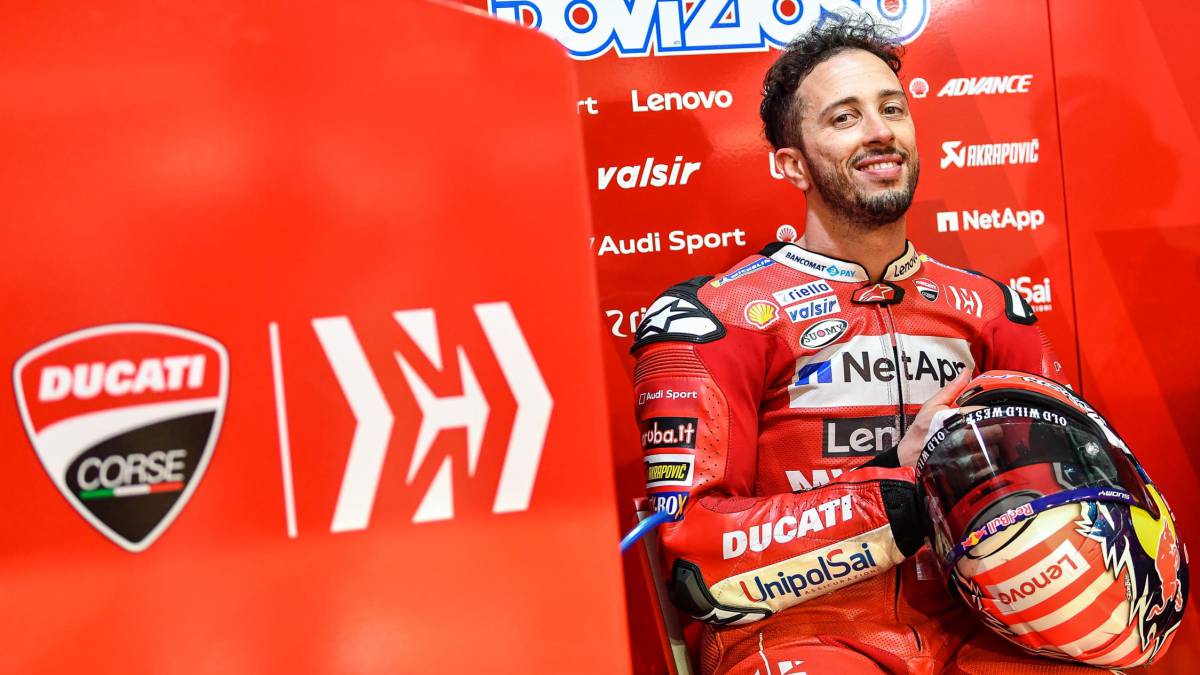 Innovar involves risks and also criticism, but in the end it is worth it if the results arrive, and that is what Gigi Dall'Igna has achieved in Ducati since he assumed his address in 2014. He has put Borgo Panigale's people back on track. high of the MotoGP grid with enough strength to fight with Honda, the reference, thanks to effective ideas but that usually generate controversy by overtaking others (from the spoilers to the last spoiler controversy). For this reason, Dovizioso can not be more grateful to his boss and he does so.
"What Ducati has done in the last four years is a lot, we have worked and improved in many areas and this has come from all the engineers of the team ", says the Italian pilot to 'MotoGP.com' before highlighting the figure of Dall'Igna and backing up the criticism of his novelties: " You need a leader who tries to create a different situation from the past and Gigi has created something very big in our company, its impact has had a great effect, in the end the important thing is the results and the results have arrived ".
Dovizioso himself has noticed it in his flesh better than anybody, going from being a good secondary of the category reigns to protagonist being subcampeón the last two years. And all because since the arrival of Gigi, Ducati works better than the rest: "The approach of recent years may have been a little better than the competition. You never know what is happening in other garages, but yes, I think that these are the things of having an Italian mentality ". They will follow this path with the hope of winning Márquez, although for that many ideas will be needed ...
Photos from as.com