Djokovic, surprised by Medvedev, out of semifinals
The number one, to tow the whole party, fell to the Russian, 14 of the world and leader of the year in victories (21), in three sets. Medvedev will face Lajovic for a place in the final.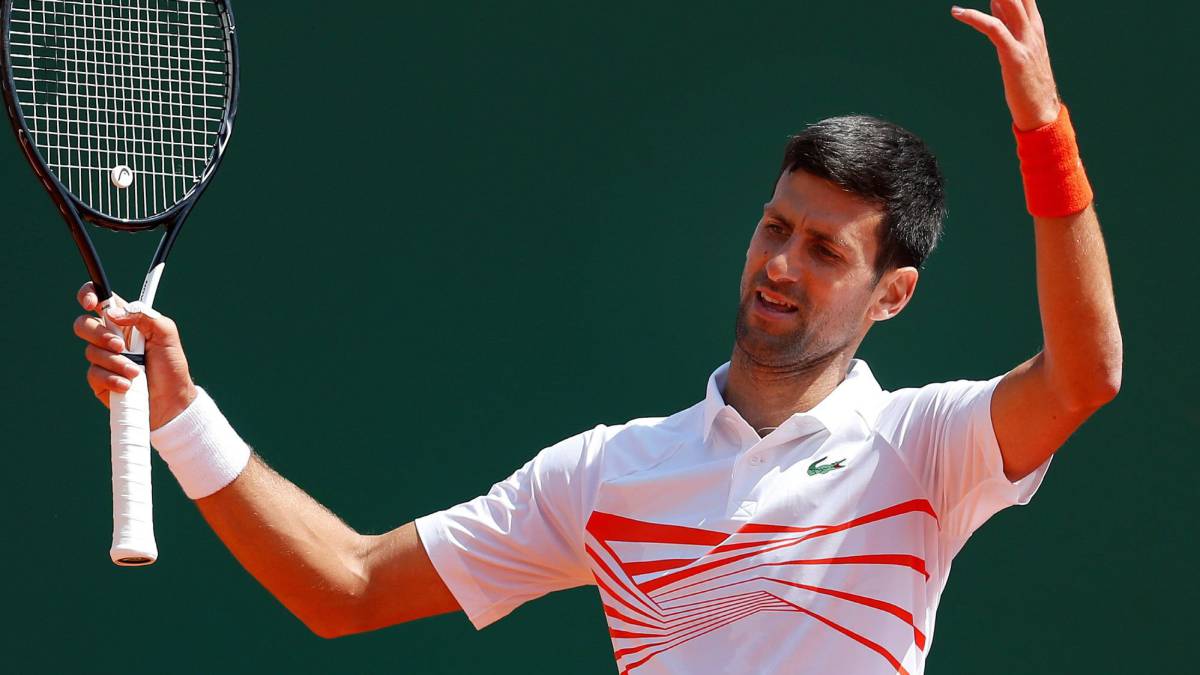 If Rafa Nadal finishes arriving at the final of the Masters 1000 of Montecarlo (plays this Friday the quarterfinals against the Argentine Guido Pella), in it you will not find Novak Djokovic. Because the Serbian said goodbye to the first major tournament on clay of the season with a defeat, also this Friday, before the Russian Daniil Medvedev (6-3, 4-6 and 6-2), number 14 of the world of 23 years , and leader of the year in victories (21).
It was painful, too, because 'Nole' he had to row to end up dying on the shore. He had advanced Medvedev in the first set, with a break in the first and last game, and Djokovic had drawn race to tie the game with a break in the third game of the second set. In the definitive sleeve, the Russian got breaks in the fourth and the sixth game. Novak threatened with the comeback returning the second act immediately, but gave a double fault with 30-30 in the consolidation game and in the next point he did not forgive Medvedev, that is cited with another Serbian, Dusan Lajovic, for the semifinals of the Saturday.
Djokovic does not hit the key to dominate the circuit ATP since he won with authority the Abierto de Australia, in that final in which he went over the very same Nadal. In the three Masters 1.000 of the season he has not managed to pass the quarterfinals. In Indian Wells fell in third round before Kohlschreiber and in Miami, Bautista eliminated him in eighth. Nor has he started the ground campaign well by losing with Medvedev, which had a 2-11 mark on this surface and 1-11 against top-10 players. Against the Serbian had lost in their three matches, although this was the first on clay. Djokovic had only yielded once from eight in Montecarlo (before Goffin in 2017) rooms. The defeat of this Friday prevents the Balkan again to equal with Nadal to 33 titles of Masters 1,000. As for the ranking, he earns 90 points because last year he was eliminated by Thiem in the second round. He keeps 11,160. Nadal can finish with a maximum of 8,725, still far away, if the tournament wins. So Djokovic would get those 90 points out of more.
Photos from as.com