"Rossi decides whether to continue or not, but I would not be here with 9 titles"
Dovizioso has highlighted the Italian's career but, for now, does not consider following his steps: "My idea is not to continue until 40".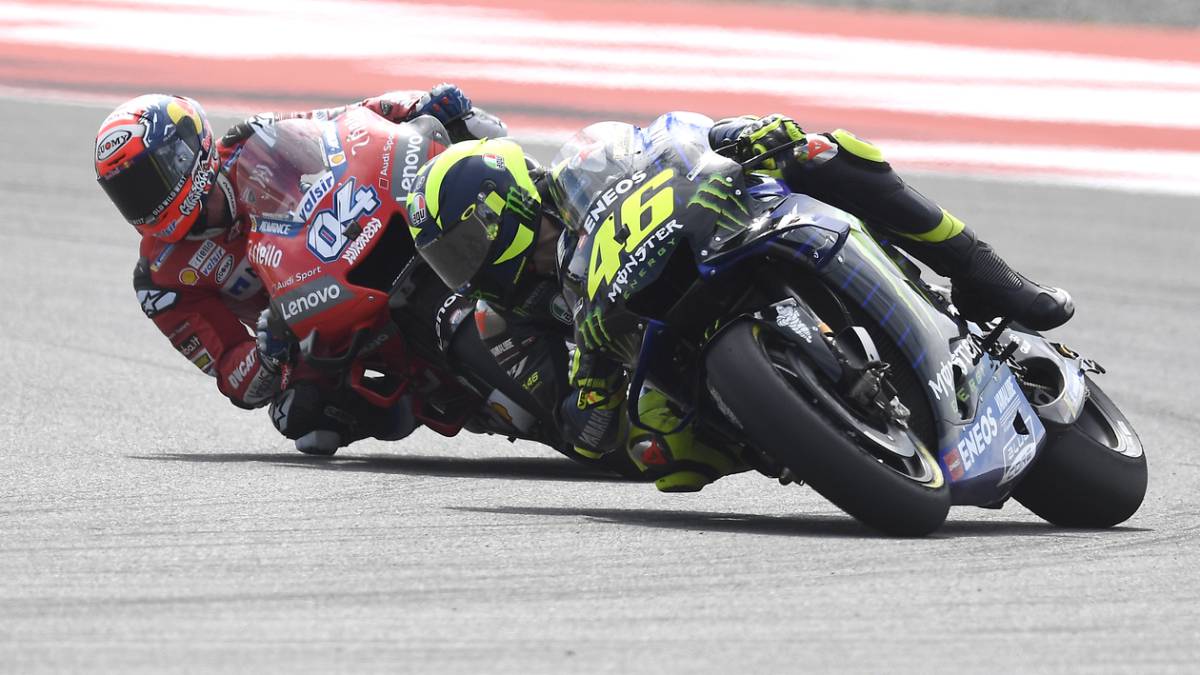 A young man of 17 years old who, despite the passage of time, has managed to keep intact the desire to be the best rider in the world on two wheels, made 24 seasons in the World Championship. Valentino Rossi is still part of the essence of MotoGP and although in recent years he has not stood out for the number of victories he has achieved on the asphalt, his greatest triumph has signed him out of it. At 40, his desire to continue in the competition make the admiration for him continue to grow, especially because have been able to adapt to all the generations with which he has found during his career.
One of those who knows very well the small details required by the World, Andrea Dovizioso, has highlighted the change of a driver who, despite accumulating 30 races without winning assuming a figure too big for someone who has conquered everything, has been "intelligent" after understanding "that he could no longer take on the defeats of the same way "." If he had continued to consider the races as he did ten years ago, would have destroyed himself ", añ adía the Ducati pilot.
The passage of time forces you to renew or stay stuck halfway. And Valentino opted for the first option to leave strengthened. However, a Dovizioso that has also lived in first person the adaptations that have arrived with the new talents, does not share the idea of "continuing until 40" . And not because Do not look as capable as your compatriot to reach that number. The pilot of Forlí has other objectives and "if he had won nine World Cups he would not be there" .
"Everyone decides to live their own way" and even though "Valentino has the opportunity to decide whether to continue or not and in this time without MotoGP would feel worse ", Dovizioso has very different plans in which, to conquer a crown that resists him against Márquez since 2017, could mean his farewell to the World Cup. El Forlí hopes that his retirement does not take long to arrive "because that would mean that I win." And accompanied by his first title, motocross and its withdrawal can come hand in hand ...
Photos from as.com