Davis Cup 2019 Madrid: Date, tickets, prices, matches and schedules
Check the dates of the final Davis Cup that will be held in Madrid with the schedule of the matches and how to purchase tickets and tickets for the event.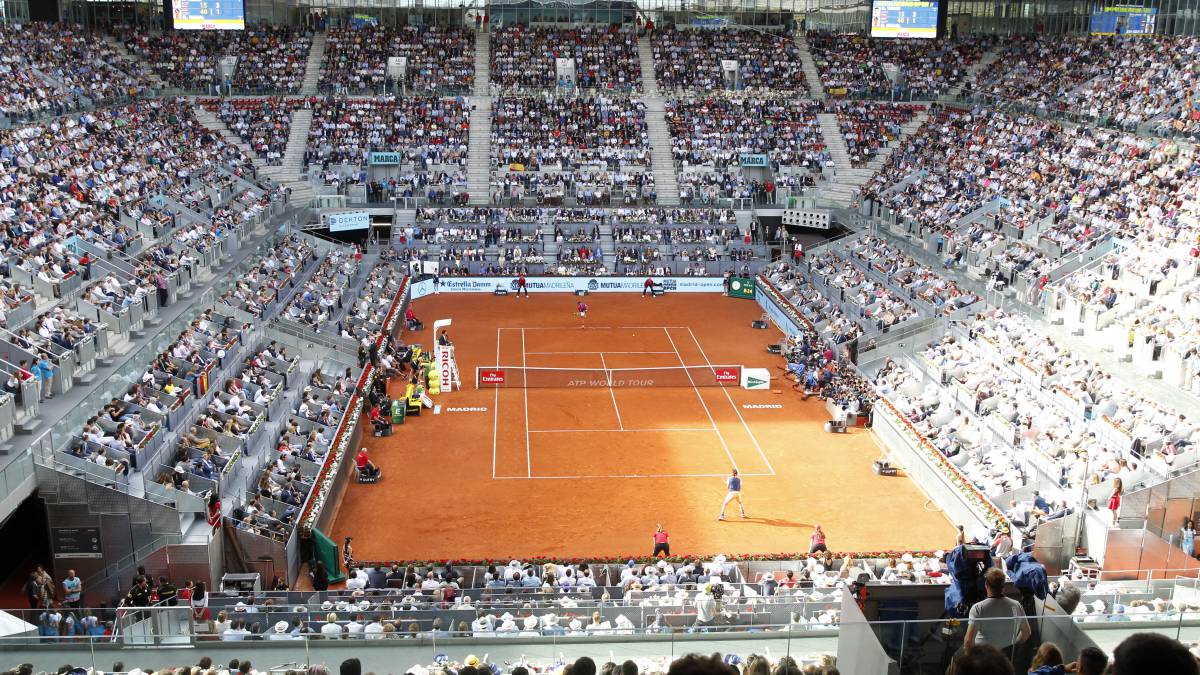 This Tuesday at 12 noon Spanish time tickets and tickets for the final phase of the Davis Cup to be held in Madrid have been put on sale. In this simple guide we bring you all the general information about the event.
Dates
The final phase of the Davis Cup, which will bring together the 18 best teams in the world, will be held from 18 to 24 November at the Magic Box ( Madrid) .
Tickets
From this Tuesday, April 9 at 12:00 Spanish time, tickets to watch Davis Cup matches can be purchased online. From 9 to 12 April, individual tickets will have a 20% discount.
If you want to buy in person at the Caja Mágica, you will have to wait until November 14 for your purchase.
Less children from 0 to 5 years do not pay although they must sit on the legs of an adult, while for children from 6 to 8 years and 9 to 12 years there will be special prices.
From 13 years old the tickets will have adult price.
The tickets are Numbered and include the entire tie, which will be composed of two individual matches and one double.
Prices
Prices vary depending on the round of the tournament being played, the track on which the tie is played and the location within the track
Parts prices of group matches:
Track Central:
Category 3: 25 euros
Category 2: 45 euros
Category 1: 60 euros
Children 6-8 years old: 10 euros
Children aged 9-12 years: 15 euros
VIPS: 350 euros
Stays 2 and 3:
General: 45 euros
Children of 6-8 years: 10 euros
Children of 9 -12 years: 44 euros
Parcel price of the quarterfinals:
Pista Central:
Category 3: 40 euros
Category 2: 60 euros
Category 1: 95 euros
Children of 6-8 years: 15 euros
Children of 9-12 years 20 euros
VIPS: 400 euros
Estadio 2:
General: 60 euros
Niños 6-8 years: 15 euros
Niños 9-12 years: 20 euros
Precios matches Semifinal:
Central:
Categoría 3: 50 euros
Categoría 2 75 euros
Category 1, 120 euros
Children of 6-8 years: 20 euros
Children of 9-12 years: 25 euros
VIPS: 450 euros
Prices of the final matches:
Category 3: 60 euros
Category 2: 100 euros
Category 1: 150 euros
Children of 6-8 years: 25 euros
Children of 9-12 years: 30 euros
VIPS: 500 EUROS
Cons of management of emission:
Less of 16 euros: 1.5 euros
Among 16 and 50 euros: 2 euros
Among 50 and 100 euros: 3 euros
More than 100 euros: 3.5 euros
Fees and Packs:
Abonos per country (2 eliminatory): from 40 to 72 euros depending on the track
Pack Central Court (12 eliminatory): From 323 euros
Pack Stadium 2 (7 eliminatory): From 142.50 euros
Pack Stage 3 (6 eliminatory): From 113.50 euros
Pack Semifinals (2 qualifying rounds): From 80 euros
Matches and schedules Monday November 18
16: 00: Croatia vs Russia (Group B, Center Court)
16: 00: Italy vs Canada (Group F, Stadium 2)
16: 00: Belgium vs Colombia (Group D, Stadium 3)
Tuesday 19 November
Session 1
11: 00: Argentina vs Chile (Group C, Center Court)
11: 00: France vs Japan (Group A, Stadium 2)
11 : 00: Kazakhstan vs Netherlands (Group E, Stadium 3)
Session 2
Not before 18:00: Spain vs. Russia (Group B, Center Court)
No before 18:00: United States vs. Canada (Group F) , Stadium 2)
No before 18:00: Australia vs Colombia (Group D, Stadium 3)
Wednesday 20 November
Session 1
11: 00: Argentina vs Germany (Group C, Center Court)
11: 00: Serbia vs Japó n (Group A, Stadium 2)
11: 00: Great Britain vs Holland (Group E, Stadium 3)
Session 2
No before 18:00: Croatia vs Spain (Group B, Center Court)
Not before 6:00 PM: United States vs. Italy (Group F, Stadium 2)
No before 6:00 PM: Belgium vs. Australia (Group D, Stadium 3)
Thursday 21 November
Session 1
11: 00: France vs. Seria (Group A, Center Court)
11: 00: Germany vs. Chile (Group C, Stadium 2)
11: 00: Great Britain vs. Kazakhstan (Group E, Stadium 3)
Session 2
Not before 18:00: Quarterfinals (Group D winner vs. Group F winner, Center Court)
Friday 22nd November Session 1
11: 00: Quarterfinals (Group A winner vs. Runner Up 1 or 2, Center Court)
Session 2
Not before 18:00: Quarterfinals (winner Group B vs. Runner Up 1 or 2, Center Court)
No before 18:00: Quarterfinals (winner Group E vs. winner Group C, Stadium 2)
Saturday November 23
Session 1
11: 00: Semifinal upper half (Center Court)
Session 2
No before 18:00: Semifinal half lower (Center Court)
Sunday 24 November
Confirmatory confirmation schedule: Finals
Photos from as.com