Cordero Vega pointed out of Umtiti's game and after seeing the VAR decreed penalty by hand of Pina
Mateu Lahoz, from the VOR, warned the referee of the game that there was a violation. For Iturralde González, referee of As, "is a clear penalty".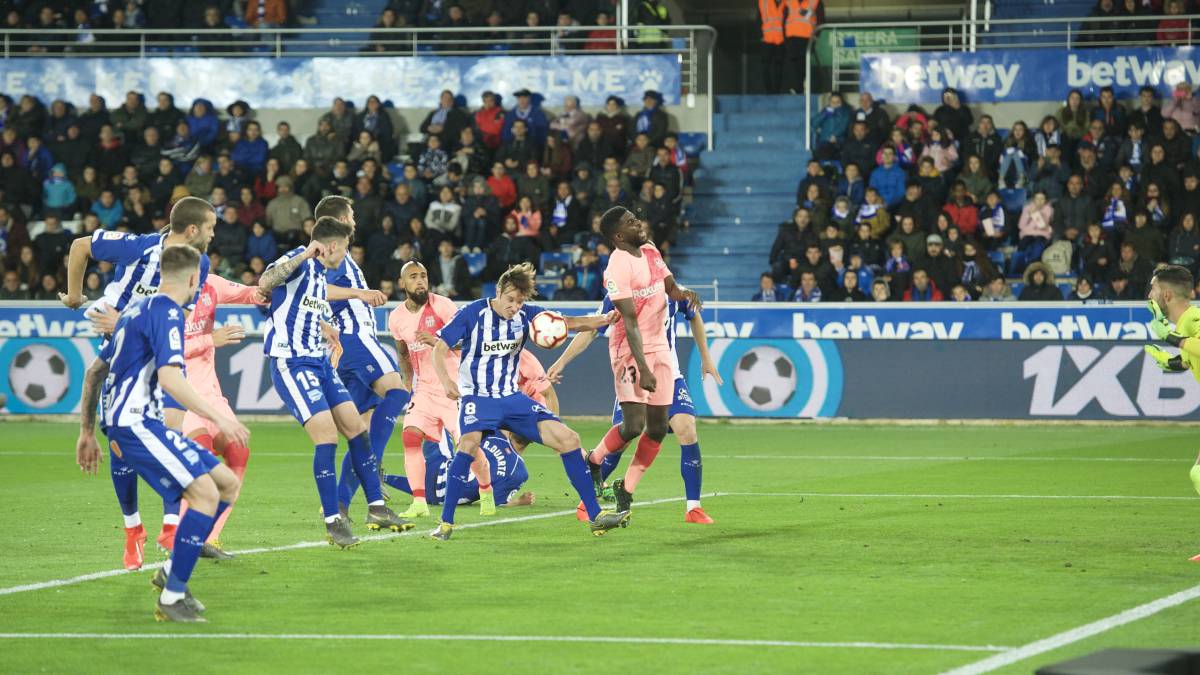 One of the most rocambolescas plays of VAR has occurred in Mendizorroza. In the 56th minute of the match, Samuel Umtiti pushed in goal of goal the ball into the goal. Cordero Vega, referee of the game, annulled it out of play and the play ended, after the intervention of video arbitration ... in penalty .
Before the action of the auction, after a pair of rejections inside the area, the ball seems to bounce in the hand of Tomás Pina. From that impact, the ball ends up reaching Piqué, who can not score. Umtiti picks up the rebound and marks in an anti-regulation position. The referee cancels it and, at first, the VAR seemed to enter to check if it was actually ahead.
Since, in the repetition you get to appreciate how the ball hits the tip of Pina, so the play that started in goal acabó in a maximum penalty transformed by Luis Suárez. Mateu Lahoz, anyway, he warned Cordero Vega from VOR to come to the screen to review the action. For Iturralde González, collector of Carrusel Deportivo and Ace, "it is a clear penalty" .
Photos from as.com