Charles Días presents his candidacy for the Zarra trophy
The Brazilian Hispanic co-leads the classification of national top scorer along with Aspas and Mata. The striker knocks on Luis Enrique's door.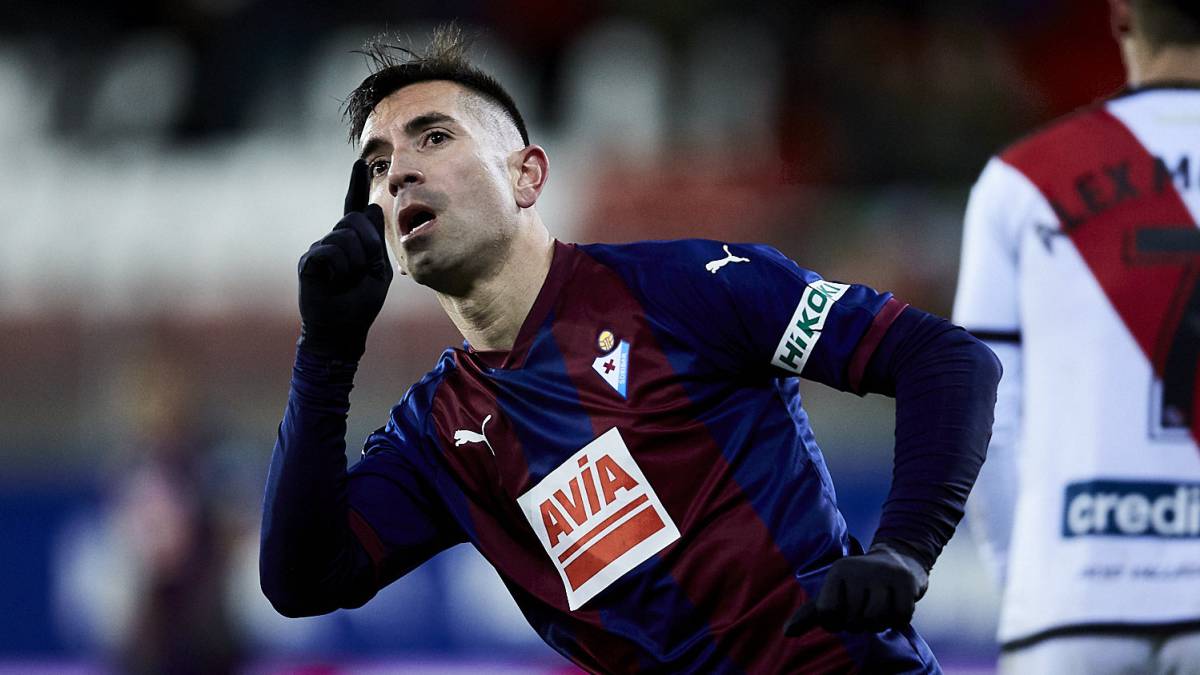 The season 18/19 will be, undoubtedly, one of the unforgettable memories in the memory of Charles Días. The forward, who announced his renewal with Eibar on the day of his 35th birthday, is setting his best course as a professional footballer in the 6 consecutive seasons in First Division. In the scorer, el of Belem has already 13 goals in 27 games played. An average of almost half a goal per game, which is serving to lead the fight for the Zarra trophy, along with Iago Aspas (Celta de Vigo) and Jaime Mata (Getafe). A prize that Charles could snatch precisely from Moaña, who has already won 2 consecutive times.
Six of the goals scored by Charles this season have come in the form of maximum penalty, 4 shot on goal and 3 shot head. The last of them this same weekend against Rayo Vallecano.
With a season in which the injuries are respecting the player and in which Mendilibar is relying on him, the limit of where he can reach only marks him. Ahead of the match are complicated matches for the Guipuzcoan team, which must face Real Madrid, Real Sociedad, Huesca, Valencia and Villarreal at home, and Atlético de Madrid, Betis and Barcelona in Ipurua. Without a doubt a very tough end of season that will determine if the Eibar forward deserves to raise a trophy to round out his outstanding football course.
Calling at the door of Luis Enrique
The gunsmith striker, who has Spanish nationality, meets the requirements to be able to be summoned by Luis Enrique for the selection, and the level he is showing at his 35 years make him one of the most battering rams in the competition.
Photos from as.com