Carla Suárez: "It's been a hard and emotional weekend"
Carla Suárez analyzed for As from Cortrique the Belgium-Spain elimination of Federation Cup, in which she was key participating in the three Spanish victories.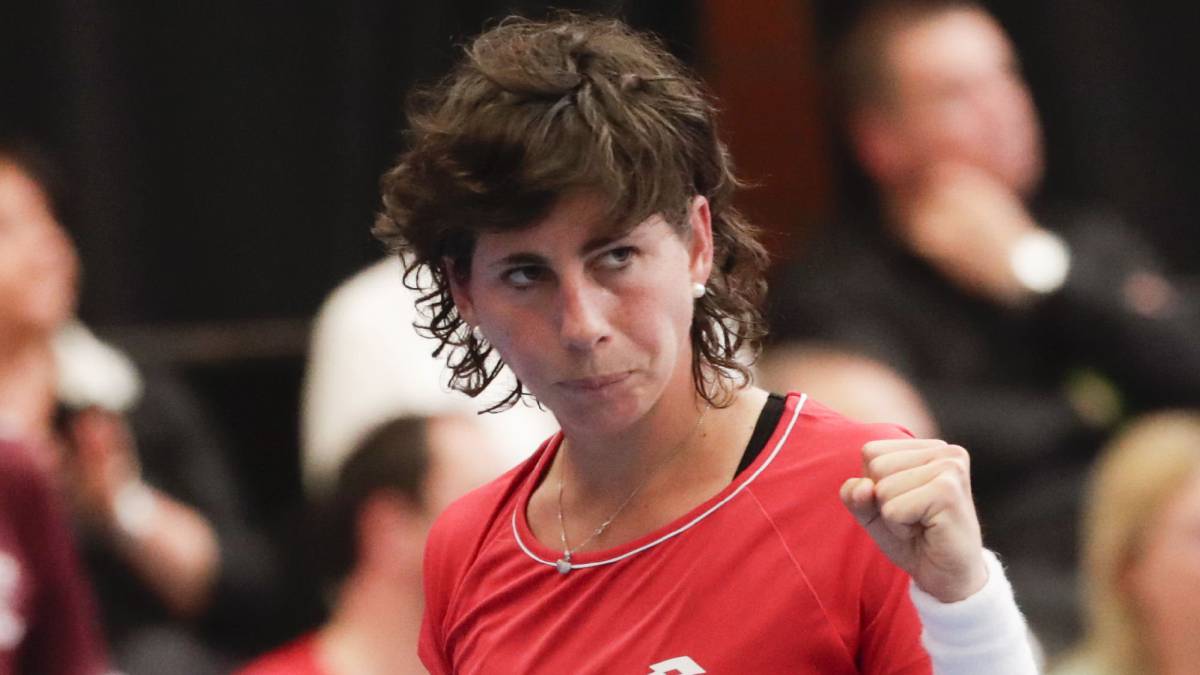 Carla Suárez, the heroine of Spain in the tie against Belgium for the promotion to the World Cup Federation Group (participated in the three points won by Spain), attended As from Cortrique.
Congratulations for your three triumphs. She was very excited.
Acabé very happy because we had been waiting a long time to return to First and it was our goal. It was an intense weekend with very tough matches. The tie was decided in the doubles and this competition is very emotional always, hence the emotion.
With the change of Belgium in the second duel could prepare it well?
Intuimos that would be Wickmayer because he was not on the bench when he played Garbiñe , but resting. We could prepare it and it came out.
How took the pressure of having to save Spain?
The Saturday was not so bad, because with 2-0 the tie had still been alive. The fourth point I knew would be very important and although I entered the track with 2-1 down I could get it out.
What did you say to Muguruza, who had lost two games, before the doubles?
We tried to cheer her up between Anabel (Medina) and me, but it's professional enough. He made a great effort and played 100%. After what had happened it was not easy to face the decisive point. He did very well.
How do these victories influence his season?
I did not arrive with many games played and this week has been very special. I think it has come very well and hopefully I can give confidence for the tournaments that remain on the ground, especially Madrid and Roland Garros. I want to follow the line of the three matches I have played here and have more joys in the circuit.
Will you return to the National Team?
Our calendar is bad, especially in the first round because it is before important tournaments for us, as Doha or Dubai, who are Premier 5. We will have to wait for the draw, in case it touches us at home or away, but my intention is to play, because we have made a very big effort to be in the World Group.
It has arrived Any news about possible format changes?
Anot me, but there is still a lot and there is time to do them. Then it will be necessary to see if the players accept them.
Photos from as.com