Cardona: "At Madrid we have to respect him, he's a big man"
Despite having the permanence in hand, the team should not relax. The Catalan striker said that "playing at the Bernabéu is an extra motivation."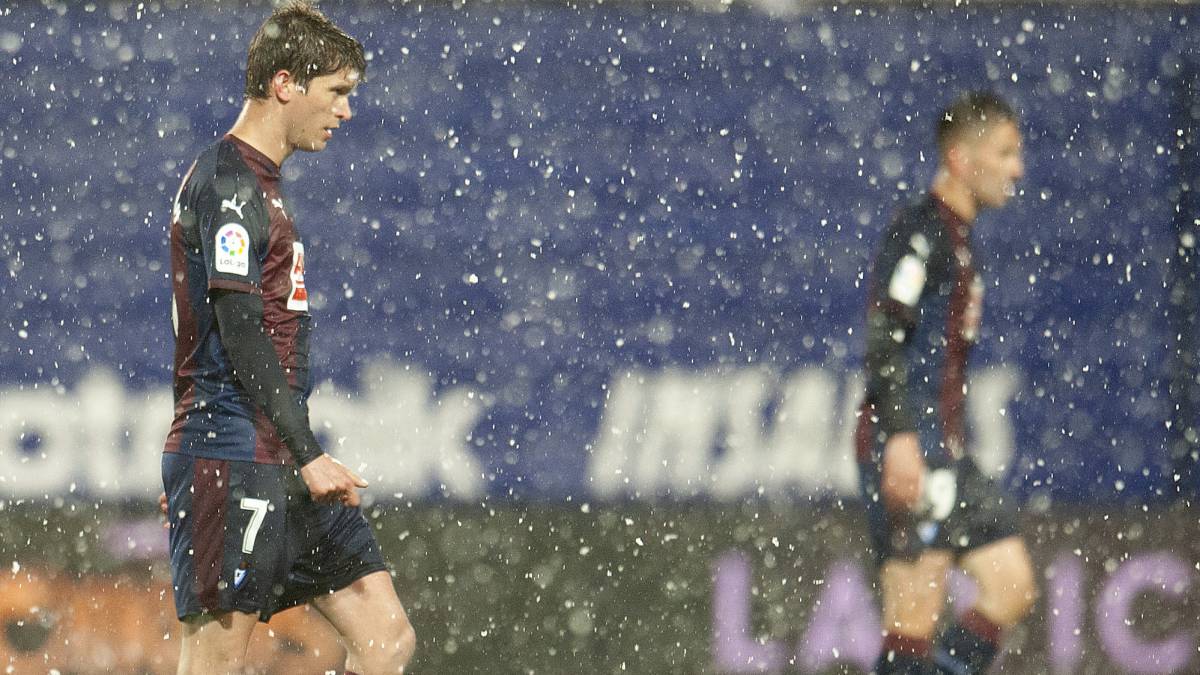 The meeting on Wednesday was very complicated.
Before Rayo we had a very difficult first part in which we entered well but were able to deactivate us. The tornado that fell also hurt us, but hey, that in no case is an excuse because it was raining for both of us. I think that in the second part we knew how to play the correct keys. We do not let the Rayo do anything.
Also, they had the nerve to turn it over.
The goal came after an occasion when we almost scored against us. They put themselves ahead in a season in which we are demonstrating that we are able to overcome matches when we are losing. I think it was not an extra anxiety to start down.
It is setting some games at a very good level. How do you find yourself personally?
Personally, I have been here for a few weeks in which I feel good coming off the bench. I am well physically and mentally and before the Ray I expected to be a starter for the rotations. When I play I try to be shameless to bring the team the maximum and do as much as possible.
The permanence is almost assured.
We knew that adding on Wednesday was vital to achieve salvation. We do not have it in a mathematical way but it is very difficult for us to escape. We must try to close it as soon as possible, then go to stay as high as we can.
¿Inuppose those 39 points an extra peace of mind when facing the match against Real Madrid?
It is clear that it is not the same go to the Bernabéu with 36 or 39 points. It is a special game that everyone expects to play all year. Being a spectacular stadium the truth is that it thrills. We know how Madrid has come in recent years and now we go with a plus of tranquility, although never losing the north.
has never hidden his culé blood. Extra motivation maybe?
Si. It is a match in which if I am lucky enough to play I will live my first time against Madrid. I've always said, I'm from Barça, but I'm not going to try to do more because it's Madrid. Yes, the motivation may be greater for the team that it is, but it will be the same as the rest of my teammates. You have to respect him because he is one of the biggest clubs in Europe. We have to make our party to win.
Photos from as.com