Caparrós: "It's going to be a very, very, very demanding match"
The Sevilla coach announces that André Silva will be recovering in Nervión while not revealing the position in which he will use Banega in his return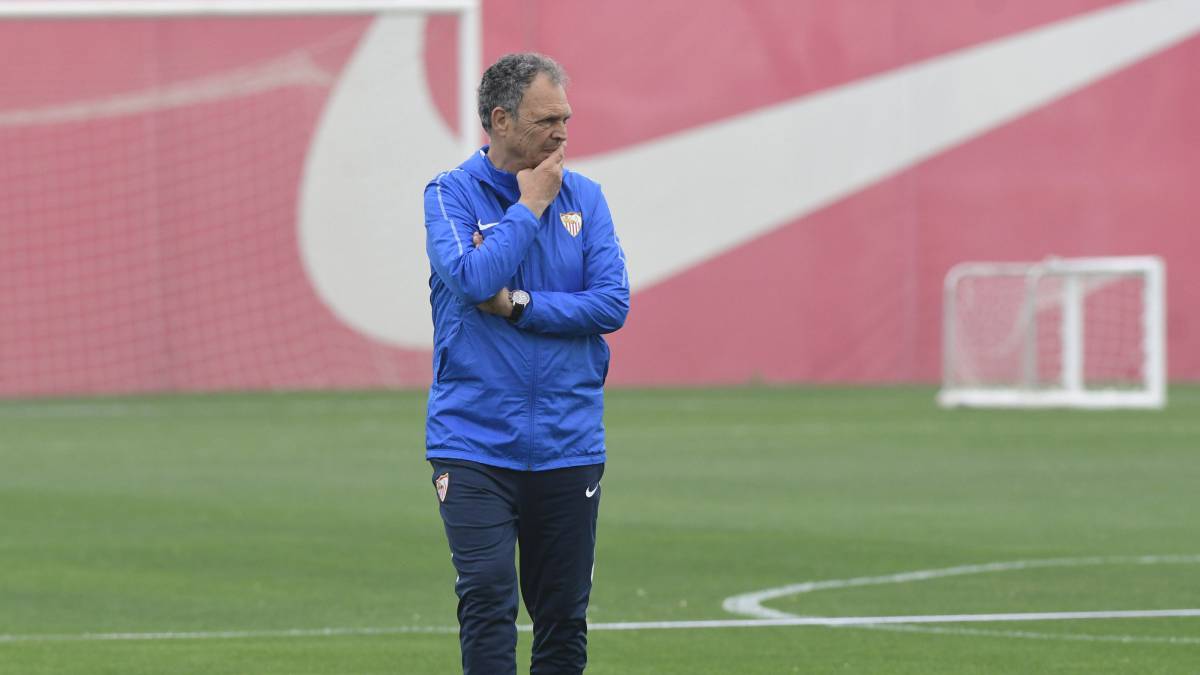 With what intention does Sevilla go to Valladolid? "Sevilla is a team that has very clear goals and faces all games with the mentality of winning, we know it will be a demanding match because we are aware of what Valladolid is being played, we are going with the idea of making a good game and bringing something positive. "
Sergio has asked his players for mischief, what do you ask? " We have talented and experienced footballers. The players and coaches decide what we have to do is to predispose them to do the best they can, all the teams already know what we are playing. "
André Silva is ready for the derby, how will he manage it? " André Silva is not called in. We did not look at those things either on the assumption that he had gone in. The most important game is the following, which is a very, very, very demanding game. I thought it would be convenient to have more rest. "
Banega returns and his position in the field generates debate, what is his idea? " We are clear about what we will do with him and we will see him in the game ".
It is possible to give continuity to the game of the last match? "The three matches we have been good. In all we have transmitted that we wanted to win, but this is a game against a team that wants to neutralize you. Even against Valencia we transmit ambition and generate chances, so we hope to keep this line ".
Gonalons is still key but there is no purchase option on him ... " His continuity is a question within a month. He is an important footballer that we need to continue to pick up pace. Our five senses are placed in Valladolid, which is a very complicated match ".
Photos from as.com