Canales looks for his best version for the final sprint of Liga
The Santander forced to play the derby even though his right ankle still conditioned him. He trained normally today.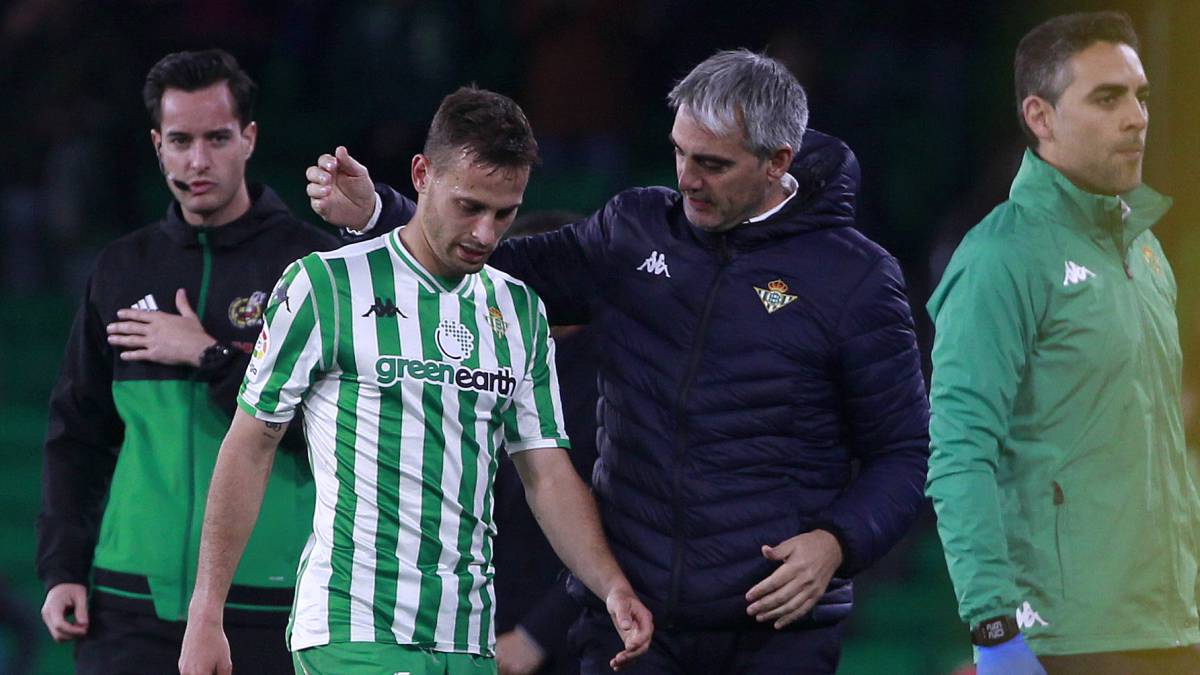 El Betis already prepared today the appointment against Valencia next Sunday and does so knowing that it can be his last trick when grabbing the possibility of signing another European ticket. Many unknowns settled on Sergio Canales, who played the derby against Sevilla in full despite having barely trained during the rest of the Week due to a sprained ankle produced in the clash against Villarreal, but Santander was today one more in the training session of Betis and wants a place in the next league clash.
Official Quique Setién admitted after the match that Canales needed a pinch to leave behind the pains and play that duel, although his performance was also conditioned for that ailment. Now, with Valencia as the next enemy, the team wants to recover its best version to try to climb positions in the upper area of the table.
Setien looks at the calendar with six appointments that can even mark his future as technician verdiblanco. The trick of Canales, a player who has become his best ally on the pitch, seems decisive for the green-and-white team to change the dynamic in the league and reach a place in Europe.
Photos from as.com