"I can overtake and there was a pace to beat Renault or Haas"
Carlos Sainz, happy with his seventh position and the first points of the year: "This is the rhythm of the three previous races and should be the tonic of the year".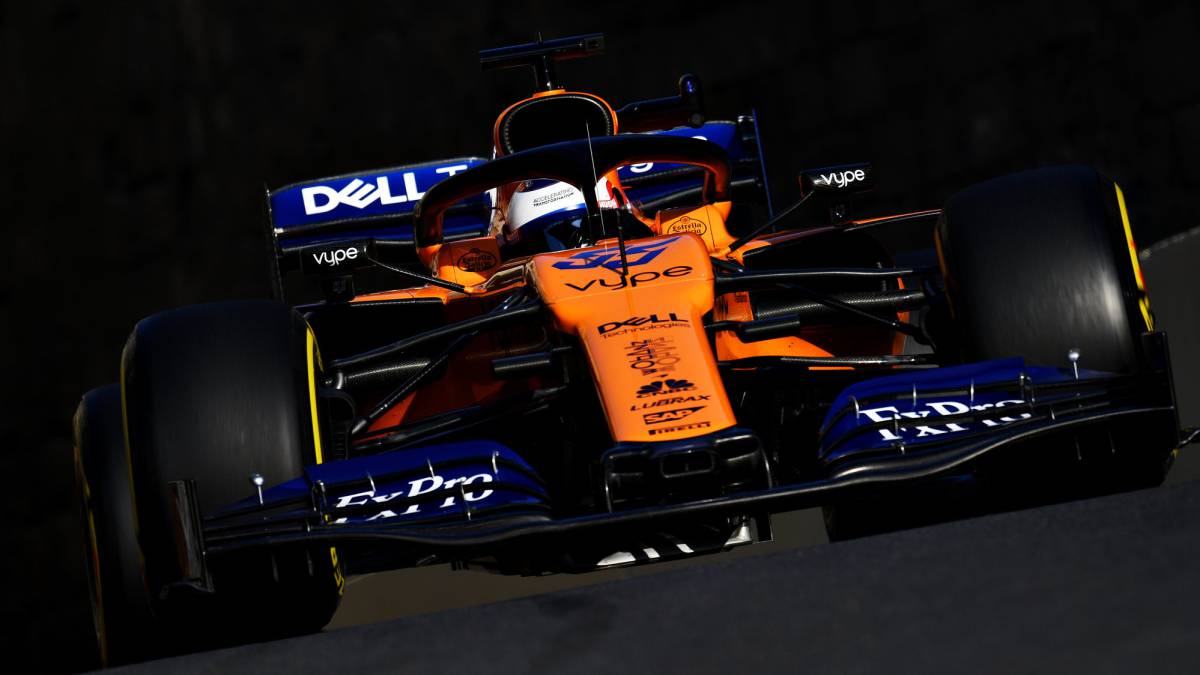 Carlos Sainz finished seventh in the Azerbaijan GP, first points of the year for the Spaniard after three races (and four classifications) full of other problems. He advanced on the track to Norris, Kvyat, Grosjean or Leclerc (the Monegasque then regained the position) and showed good pace with a McLaren that progresses properly.
-First points to change the vision of this season.
-Yes, I have to be happy with this last race and also with the first four, because this rhythm today is that of the previous three, although for things that you already know I have not been able to prove it. This should be the keynote of the year, I can overtake people and it took me six laps to get behind Pérez.
-What was the strategy? Because he lost the position with his partner at the stops.
-You have to keep in mind that my tires were a little cooler and had a very good pace. The team tried to overcut Perez. We lost the position with Lando, but then we recovered it, so I do not think it was so bad.
-At times it seemed like I could overtake Perez, why not?
-We had a lot more pace than him before the car of virtual security but when it came out its rhythm has dropped by almost two seconds and I have found a second, but not two. Congratulations to him. When it stopped, I think it was lap 10, I could overtake him but he stopped to protect himself. We tried to lengthen our stint a couple of laps but I had too much graining and when I came out I was behind Sergio and Lando and I had to store tires to be able to attack at the end.
-On the grid, there was a Ferrari between the two McLaren . How should it be?
-We have to improve a lot, we are a second yet. But this time they did not double us and we had a lot of pace to beat cars like Renault and Haas. The car responds, we must continue in this line. There is still a lot left, but the car responds.
-Improvement in Barcelona?
-Yes, we have a large aerodynamic package but everyone will bring it, so it will be a matter of seeing who works best.
Photos from as.com