Calleja: "I see a tie against Valencia nice and open"
The technician Javi Calleja emphasizes that in the dressing room of Villarreal is not thinking about the game against Girona of LaLiga but in the European duel against Valencia.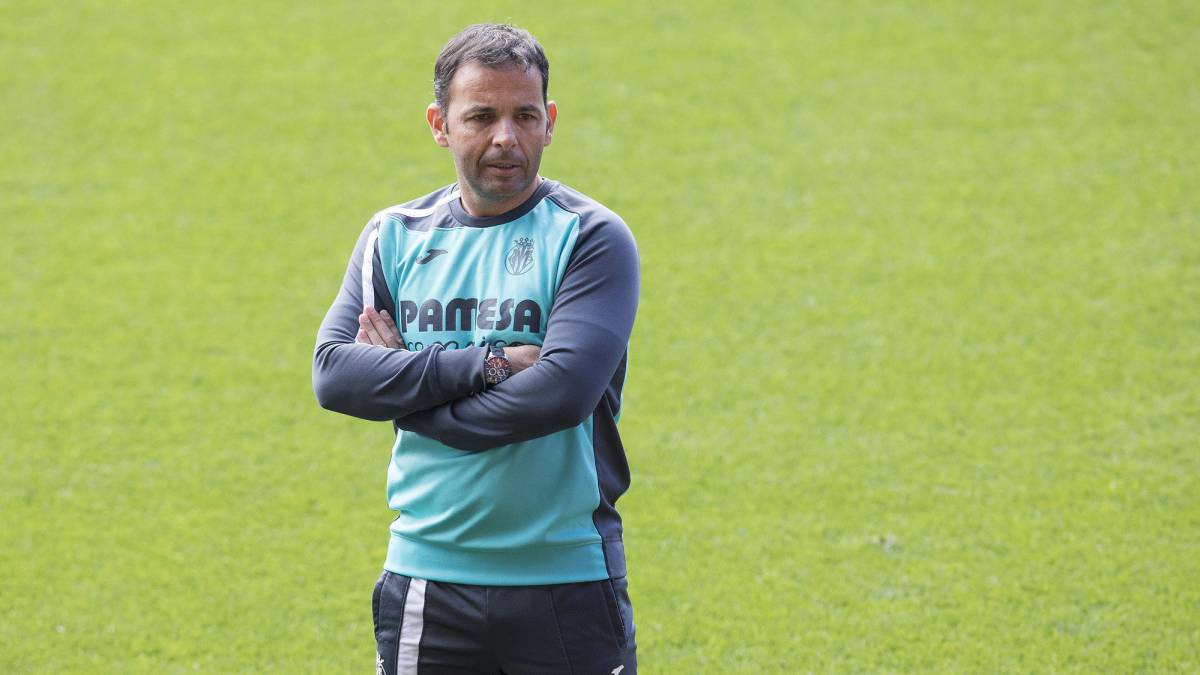 Javi Calleja, who acknowledges that he does not recover any of the injured players, emphasizes in the face of the tie against Valencia that his team has demonstrated "separating LaLiga from Europe" and stressed that "we are not thinking about Girona but only about match against Valencia ", a rival he sees as solid and" reliable ".
Lesionados: " We do not recover the injured, we have 18 available and with some player from the team, we are working with a group of about 15 players from the first team and with the players of the subsidiary we are doing ".
Europa and LaLiga: " We have shown that we are separating the league and Europe, we are suffering in the league, but we are able to differentiate one from the other. playing well and being an escape route ".
Concentration: " We are not thinking about the League, we do not think about Girona, we only think about this game and about more The motivation is maximum and what has happened in the league will not influence us in this tie. "
Valencia: " I expect a very reliable opponent, he is a rival who shows a lot of security in his game and to whom it is very difficult to disorganize them. It is a team that maintains great strength behind and that remains very strong and safe in defense. It is a rival of the most difficult that we could face, we know each other well and it is a derby. We are aware that to overcome them we have to make a very good elimination. "
Ida in La Cerámica: " I like to play the second game at home, but he has played like that and we have to face it in the best way. We must not go crazy in these 90 minutes, we are going to make an intelligent match and knowing that the game is in Mestalla. A victory would give us some advantage, but it is important not to fit in the house, the goal to zero is one of the keys ".
Rotations: " There will be rotations as there have been so far, there will be players who repeat and we are now with 14-15 players of the first team and those of the subsidiary, so we need them all and we can not give away any matches. "
Type of match: " I think it's going to be a very beautiful tie, I think the The spectator is going to have fun. We are enjoying this competition and we want to stay the same, they start as favorites and we do not have the pressure we have in the league. "
Marcelino: " Marcelino is a very experienced coach, and Valencia players have a lot of experience, so I do not think they come thinking that they are superior and that they can be broken down by a bad result. They will come to compete, to do well and to be safe behind ".
Previous match against Valencia: " From the previous tie I have a painful memory, they eliminated us and it was very close. For that reason I hope to be able to pass now, since to do it would be very good in such a complicated year. In the mood I do not think the team is strong and eager, we will not win any illusion and we arrived with great force for this great elimination. "
Photos from as.com