Calleja: "The leader is waiting for us and he is dangerous with whatever comes"
The Villarreal coach expects his team to be "brave", and play without "fear, or doubt". He recognized that without Messi, Barcelona "loses the best in the world".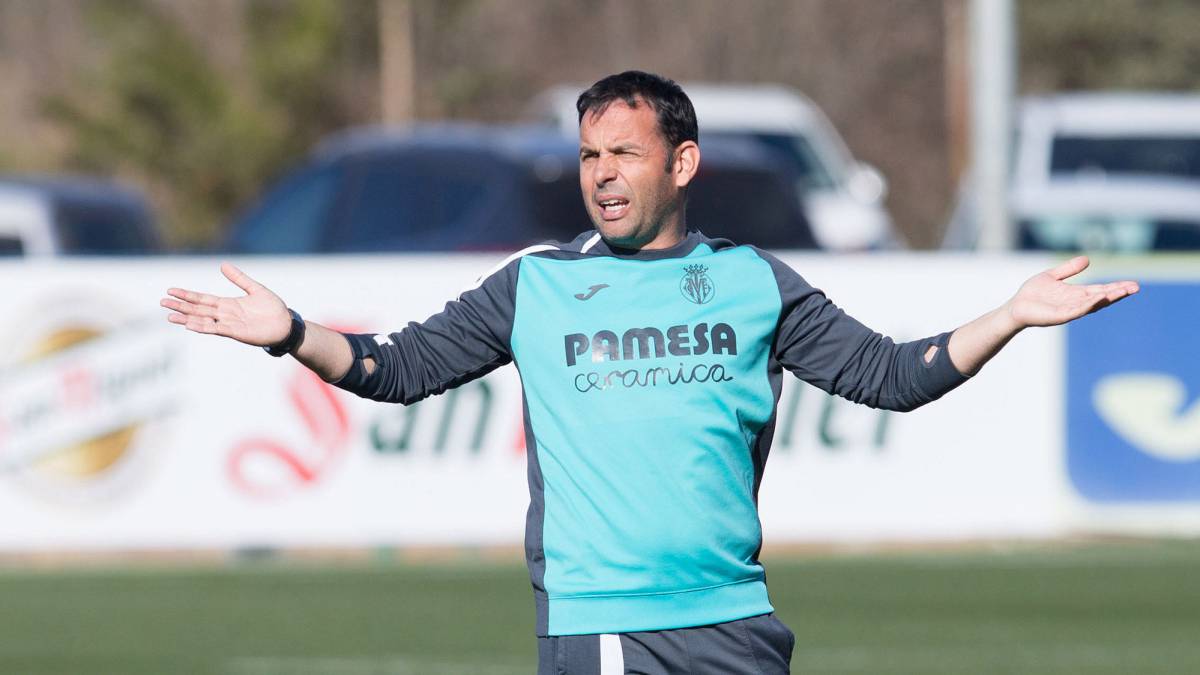 Javier Calleja expects his team to be "brave", and play without "fear, or doubts", something that happened in Vigo. The coach expects a game "with the leader", and therefore a game "very dangerous play the let him play. " He acknowledged that without Messi, Barcelona "loses the best in the world", with what that means.
We want to fix what we threw the other day
We are thinking about fixing a little what we shot the other day. It's a very complicated game, it's a match against the leader, and we already know that it's very difficult to get something against Barcelona. But our obligation is to go win, to think that we can do it and more playing at home with our people. We must go out and win and with that attitude, we can not think of anything else.
Malas statistics
Each year is different, each season is different and we must forget what has happened so far and focus on this game. This game is vital for us and we must think about what we have to do and not what has happened until today.
Bashes of Messi and Suárez
We will not know until the day of the match if Messi and Luis Suárez will be there, one is the best world and the other one of the best strikers, so if they play is a problem and if they do not, others will do with quality and wanting to demonstrate. We speak of one of the best templates in the world, although it is true that as Messi there is no other.
How to play
We have to be brave, if we play with fear we will be sorry. If we are afraid they will be more comfortable, and if they are comfortable it will be very complicated. We must tighten them, inconvenience them and manage the ball well. We must try to make them uncomfortable and not get the best version.
Situation in Liga
Everything is very even, all the matches are very balanced and everything is very close. I do not think anybody will take off from the bottom zone until the end, so each match will be key.
Goals are being scored
We are generating chances and scoring goals in the last games, in Vigo we scored two goals and lost, so we did many things wrong. We generated chances, we arrived clearly and we did not know how to win. We lost the concentration half an hour and the match escaped, we can not think of the result, we must continue the same regardless of what happens.
The team does good things
We did good things and the team did good things in Vigo, we knew how to play and what to do With the ball. But in the second part we did not, we got into the area and we were wrong with wing management. Now comes the Barcelona, to take the ball is almost impossible, so we must know how to manage the ball when we have. If we devote only to defend we will lose insurance, reason why we must hurt them with the ball and be dangerous in each robbery. We must generate doubts and be very successful.
What Barcelona awaits
I hope the leader, a leader who will be dangerous with whatever comes. I wait for a Barcelona with a clear idea, and that it is difficult to hurt them. I wait for a Barcelona that is giving a lot of importance to this match.
Messi
Messi is the best in the world, I do not know if he is going to play, so if he is not the best in the world, he will be sure. Messi is the best in the league and the most unbalancing, is able to decide a match on any play and at any time.
Photos from as.com