Brown: "With a lap, Alonso will be quick in Indianapolis"
The McLaren CEO assures that the Spanish rider will not have a hard time picking up the pace in the oval but warns: "You have to have a great respect for the circuit, it can be very treacherous".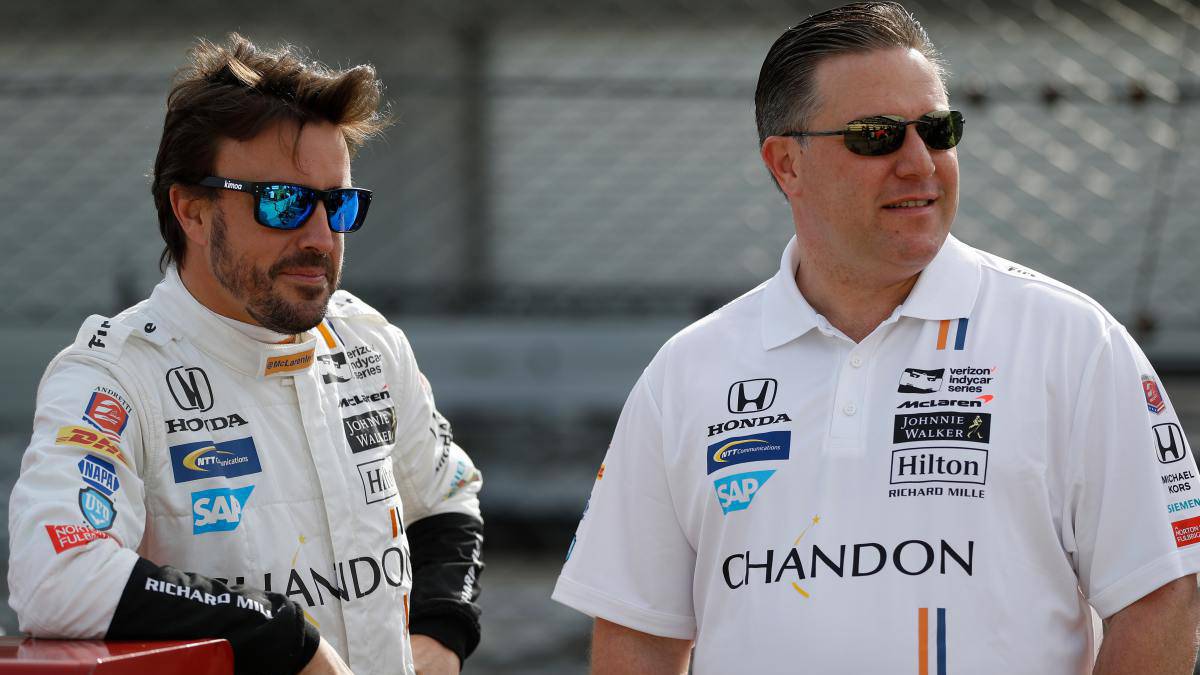 Next Wednesday, Fernando Alonso will carry out his first test at the Indianapolis circuit in preparation for the 500 miles on May 26. A test on which Zak Brown spoke for Crash.net, ensuring that Alonso will recover the pace of 2017, in which he qualified fifth and came to lead the test, at the time he made a return to the oval.
Brown qualifies the experience of this 2019 as totally different from the one of the first participation of Alonso, in which he was chosen as the best debutant: "In 2017 it was easy because Michael Andretti did most of the work and they had a lot of experience. we would go up to Fernando Alonso in a big car and it was in a short period of time ". So, he says that this year, through the Chevrolet engine and Carlin's support, the work has nothing to do with 2017: "So this time has been a totally different process, it's a complete McLaren job. Some help from Carlin, but more at an operational level, giving Alonso team members, more shared data ... things of that nature, which is very good, because being a single-car team can make you lose on everything that surrounds Indianapolis, and that's a big challenge. "
Even so, confidence is maximum in the driver and in the car" Everything is ready and ready, so we have to go through the 'shakedown' process. We have to get Fernando back to the speed of 2017. And that will cost him a lap. To us as a team it will cost us something more. "
To conclude, despite arriving with high morale, Brown warns that an excess of Trust can be detrimental dicial, for the characteristics of the race and the circuit: "You have to have a great respect for the circuit. It can betray you very quickly. I have seen some great teams suffer there, so we need to make sure that the two most important days are the qualifying and the race days. "
Photos from as.com