He assisted Isco in the 1-0 to Huesca and received the 'blessing' of Zidane. Marcos Llorente, Valverde and Mariano are still playing their future ...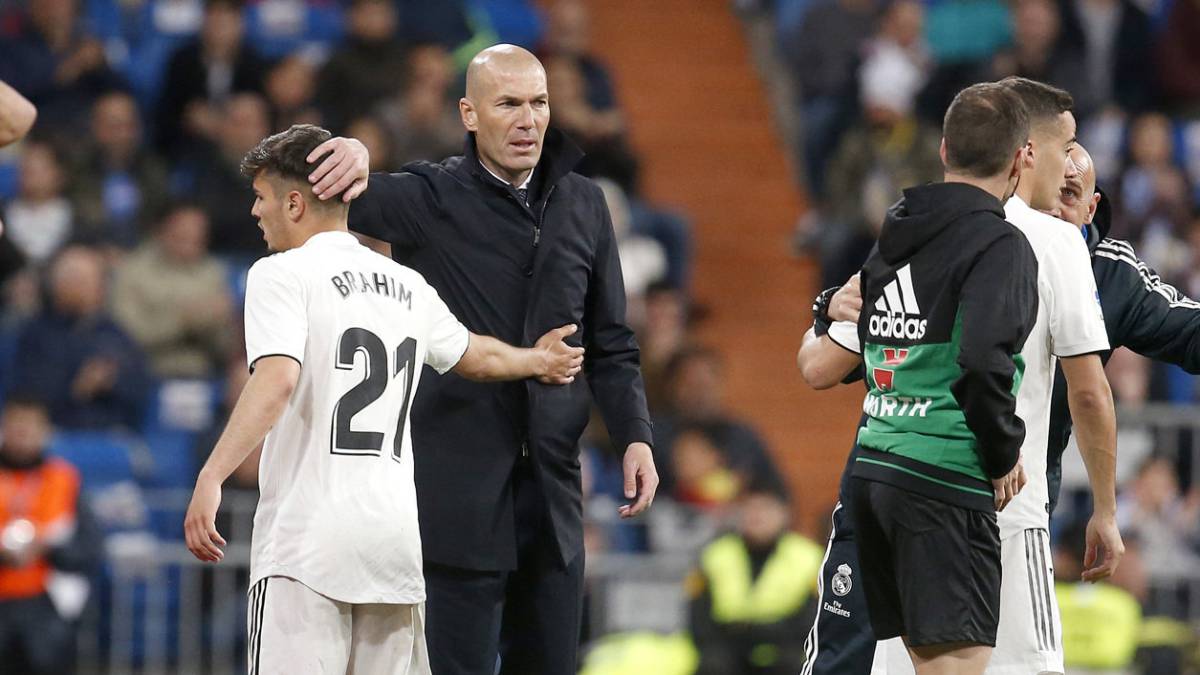 In the Real Madrid there are no games of filling and less when Zidane has returned with command in place for the cut and the preparation of the next template. The 11 games with the French opened a selection process between the platoon of substitutes and in the lazy 3-2 to the Huesca only one was presented to the casting with illusion: Brahim.
Por youth almost insulting (19 years) or by 'monkey' of soccer (he did not play since January 19 and he only had 24 minutes as a Real Madrid player), Brahim was the inclusion in the eleven starter with more nerve. In 2012, the boy, at that time a child of Málaga, saw ball goals as goalscorer malaguista Isco in La Rosaleda. Yesterday he gave the 1-0 at the Bernabeu ... now as partners in Madrid.
"I do not know if it was an exam, but we must show that we can play" , said Brahim himself in the flash interview before confess then a curiosity: is right-handed but he likes to drive the ball with the left . Zidane, details to one side, gave him the apt. "I had not played for a while and I saw him well, I changed him because he was noticing taking time without playing."
Although Zizou did a roulette to the question of whether he is taking advantage of a casting, he defends his policy. That they are not free opportunities. "I do not do it to look good with anyone", he reasoned, with a message, the Gallic coach.
Luca Zidane left unharmed
You will have to write it down in the notebook for the rest of the ones that are played in the near future. His son Luca Zidane left unscathed despite the two goals of his first league match with the first team against the Bernabéu. "I do not speak as a father, I am his coach, he has personality and character to play here" , assured Papa Zidane. Which incidentally leaves in doubt what the club will do with Lunin, bought (€ 8.5M) to be the third goalkeeper since 2019-20, does not play in Leganés and is just nine months younger than Luca (20 years). ..
It remains to be seen what others in the eaves can extract for themselves. With Zidane making eyes at Pogba, Marcos Llorente could not bind a Madrid match in two (still stole seven balls, the second more) and Valverde, even further back in the hierarchy of mediocentros, barely had 15 minutes. Up Madrid will also increase its arsenal in summer (at least it returns De Tomás, 12 goals in Rayo) and the subsistence of Mariano (11 ') are goals. The casting is still open.
Photos from as.com