Benzema improves the entire 'bleu' lead except Mbappé
The French striker has better numbers than several of the internationals in 2018. He has 27 points in all competitions for the 33 of the PSG striker.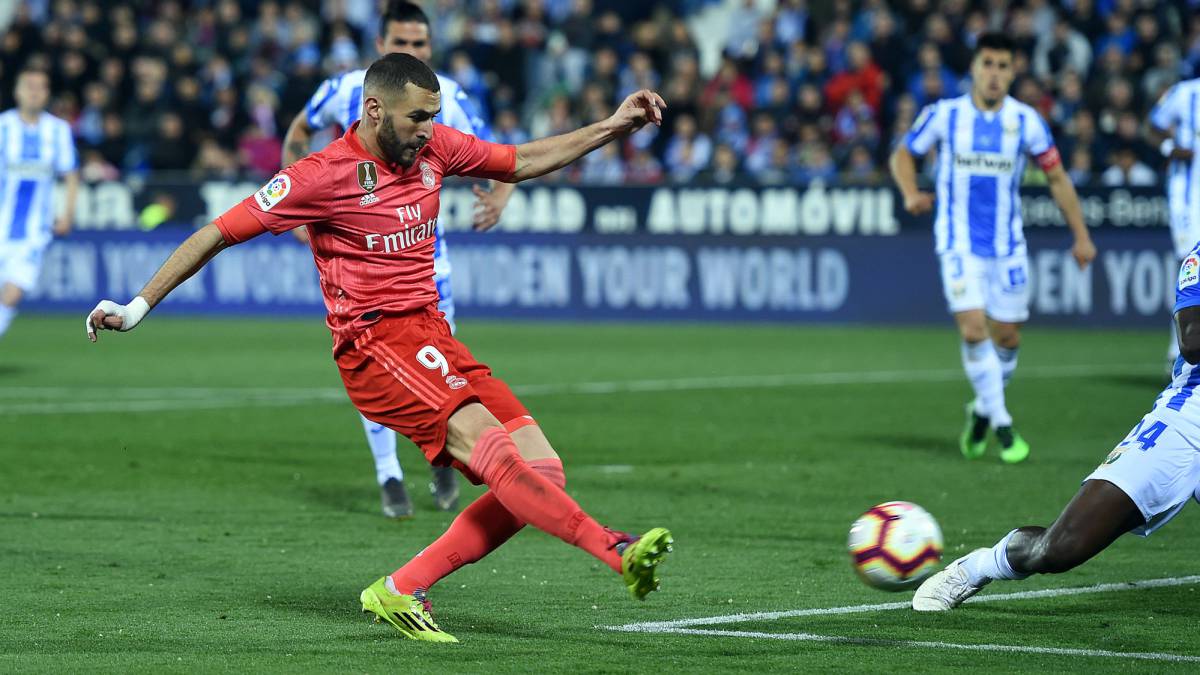 Karim Benzema (31 years old) lives one of his best moments at Real Madrid. Recorded in 2009, the striker is living a sweet moment at the goalscorers level, becoming the attacking reference after the departure of Cristiano Ronaldo.
The French striker sum 27 goals so far this season and, although the doors of Clairefontaine seem closed for him, the of Lyon improves the records of all the French internationals of the 2018 World Cup except one, Kylian Mbappé, who has 33 goals among all competitions.
Benzema has found the best level of play and, above all, goals that he remembers since 11/12, when he scored 32 points among all the competitions. The nine already monopolizes 32% of the total of white goals in LaLiga, although they have been insufficient for Madrid to arrive in April with options of league, cup or European title.
These numbers are close to those of Mbappé in Paris and surpass to the World Cup Lemar (2 goals), Thauvin (15 goals), Giroud (11), Griezmann (20), Dembélé (14) and Fekir (12) placing him as the second best French striker of the moment.
Le Graet sentenced him in October of last year
The Valbuena case, which is still pending, was the main reason Benzema has not returned to wear the blue elastic of the gala team since in 2015 he played a last friendly against Armenia and it does not appear that the of Lyon will come back.
In fact, in October of 2018, Nöel le Graet, president of the FFF, put an end to his career with the world champion publicly. "I have nothing against Karim, he has always behaved very well on the team, but I believe that his career with Les Bleus is over," he said in an interview for Ouest France.
Benzema replied on Twitter. "Mr. Le Graët, I ask you to forget me and leave me alone, please, France is world champion and that's the essential thing. The rest is nothing but futility, thank you," said the Real Madrid striker. He even has a documentary on Netflix (El Caso Benzema) talking about this topic.
Photos from as.com