Belén García enters the history of Formula 4 Spain
The young driver, who combines the cars with the pole and a degree in telematic engineering, has achieved victory in the Navarra circuit.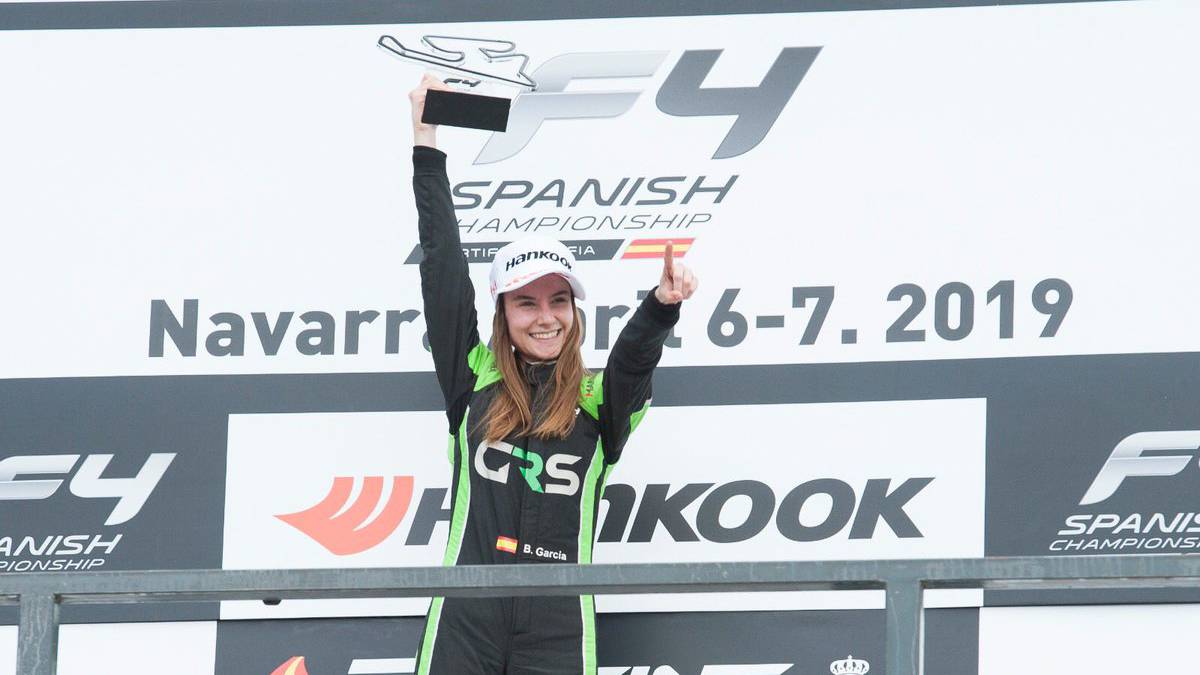 Hito. Punctual and significant event that marks an important moment in the development of a process or in the life of a person. This is what Belen García Espinar has achieved in the inaugural event of the Formula 4 Spain at the Navarra circuit.
García has entered into the history of this championship organized by the FIA four seasons ago when it was converted, on the route located next to it to the municipality of Los Arcos, in the first woman who achieved a victory in this event.
The Catalan was together with Nerea Marti, the great beneficiary of a massive penalty of 25 seconds which career direction imposed on the ten remaining pilots who disputed the Second race in the Estella neighborhood for not respecting the red flag regime they had established after an accident on lap 7 starring Ivan Nosov and Carles Martínez.
Only Belen Garcia and Marti stopped on the next lap in the pit lane , tal and as stipulated in the sports regulation, acció n that allowed them to climb to the first and second boxes of the podium after their conclusion, despite having finished in the twelfth and thirteenth position a test won with the utmost authority by Franco Colapinto, FA Racing team driver by Drivex.
"First race , first woman to get a victory in the F4 Spain ", proclaims the young driver in his official accounts. Belen García has not been able to better start his new career in the world of motorsport with Global Racing Service, after his previous experiences in karting and the Kobe Cup at the wheel of a Toyota Aygo.
Photos from as.com