Bautista wants to get the roller again, now at MotorLand
The 34-year-old Talaverano wants to keep his streak in Aragon and get the third consecutive victory triumph with the Ducati.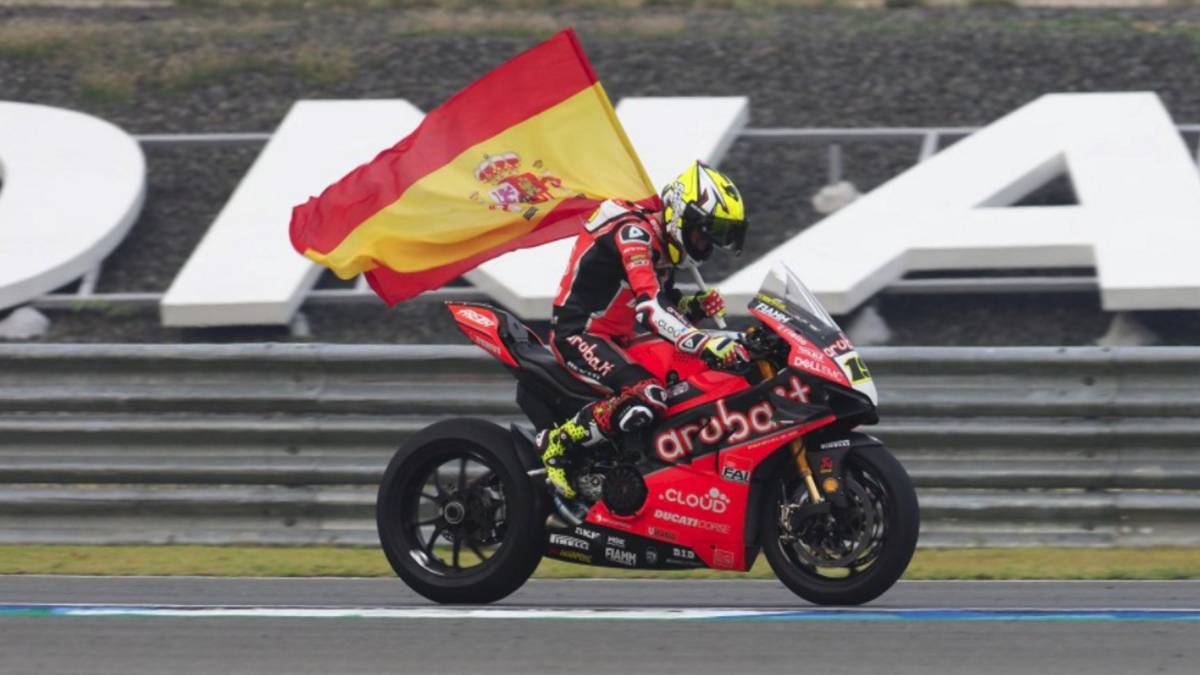 The emergence of Álvaro Bautista in the Superbike World Championship is being spectacular. The 34-year-old Talaverano, riding the handlebars of the new Ducati Panigale V4 R, is erasing the dictatorial domination to which the championship with Jonathan Rea had become accustomed. his Kawasaki. The Brit had an immaculate run of four consecutive titles and numbers that scared the history books. As example is the record of eleven consecutive victories last season. Además, added a total of 17 wins throughout the year equaling the highest absolute mark of the American Doug Polen in 1991, which stayed in a tie thanks to a storm of wind and rain that forced to cancel the final race in the circuit of Losail.
Bautista has six victories in six races and in the appointments of Australia and Thailand has left the feeling that nobody can with him. When he becomes a leader in the race, the rest of rivals and only see him again on the podium. "I think the six consecutive victories have surely helped the Superbike in Spain are better known and I'm happy because I think I'm contributing to the growth of the championship, although this means that there are more expectations for me in Alcañiz", said the Toledo driver already in the aragonesa track.
A special appointment for being the home race, next to the one that will be played at the Jerez-Ángel Nieto circuit (7-9 June). "I'm looking forward to the appointment of MotorLand Aragón because I want to enjoy with all the Spanish fans", says Bautista. The greatest motivation of the talaverano is to offer a great show to the fans that will surely fill the stands, but also can reach his first milestone of the year if he is able to sign a new triplet. To do so would match the nine victories with which the British Neil Hodgson opened the 2003 World Cup, which he won.
For his part, the other Spanish present, Jordi Torres, will try to sneak for the first time in the year among the top ten with his Kawasaki. So far a 10th and two eleventh are his best results and what better place to return to the front positions than any of the MotorLand races. At the moment it is 12th in the general with 18 points for the 124 with which Bautista leads.
Photos from as.com