Bautista continues without rival: 7 of 7 with 15 seconds of advantage
With his seventh victory in seven races he manages to be the only Spaniard to win in Aragón in SBK and is approaching the best start in history.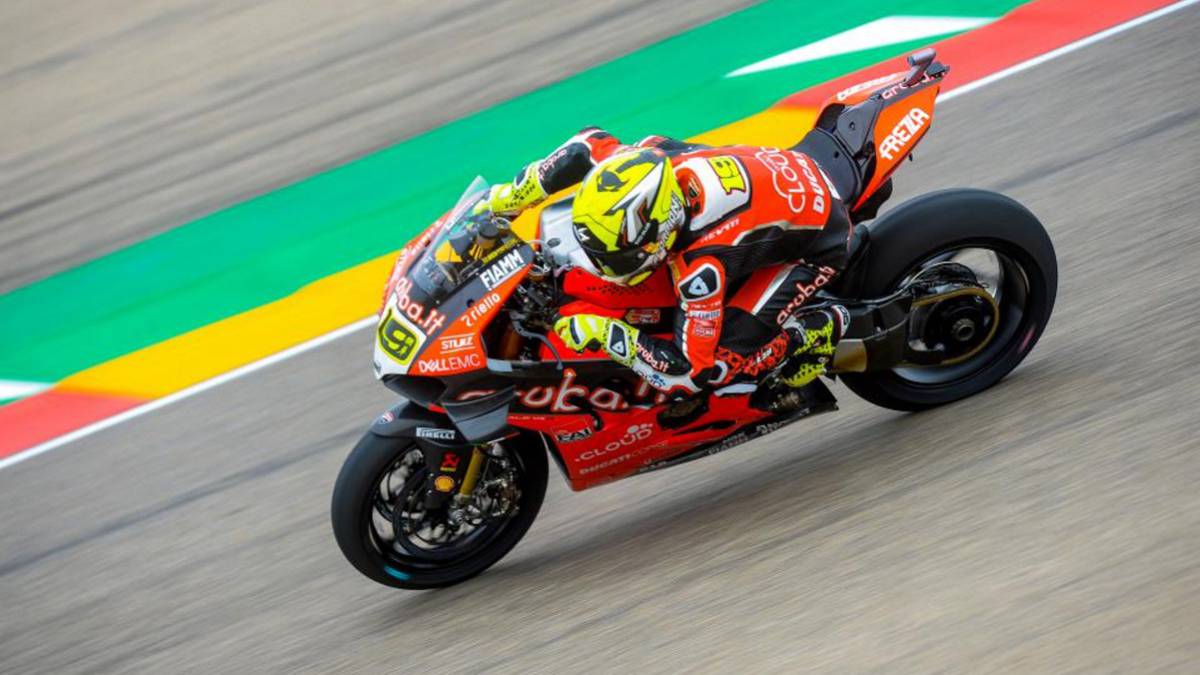 In recent years MotoGP has had Márquez with his Honda, Formula 1 with Hamilton with his Mercedes and the Superbike with Rhea with his Kawasaki. Well, we can already say with total certainty that one of the three domains has disappeared completely. While Marc and Lewis are still favorites in their respective categories, Jonathan has been erased from the map. Bautista has come to his territory to conquer it without mercy and today in Aragon has continued with his full: seven wins in seven races.
The almost four tenths of advantage with which he took the Superpole for the first race of the weekend in MotorLand they already made it easy to predict another demonstration of Talavera's mastery aboard his Ducati, and he did. "I'll try to go out and have fun and catch my rhythm," said Álvaro on the grid. That's what he did. His rivals could barely see him for a few minutes, because at the rate of one second per lap the leader went away until crossing the finish line with 15 advantage.
It was unstoppable since he climbed to Ducati de SBK and with two important records: is the first Spanish to win in this category in MotorLand and is approaching the best winning streak at the beginning of the World Championship (nine of Neil Hodgson). Returning to the race, while Bautista was devouring the asphalt like no other, behind there was a bitter fight for the podium with six riders who ended up taking Rea and Davies. The other Spaniard, Jordi Torres, was tenth, but MotorLand and the SBK already have eyes only for Bautista, his new chancellor.
Results of SBK Race 1 in Aragón
World Cup Qualification SBK
Tomorrow Sunday, the other two SBK races at MotorLand Aragón: at 11:00 the Superpole and at 14:00 the Race 2.
Photos from as.com