Basketball Without Borders lands in the Latvia of Porzingis
The NBA, the FIBA and the Latvian Basketball Association allied for this event, a classic to discover new talents.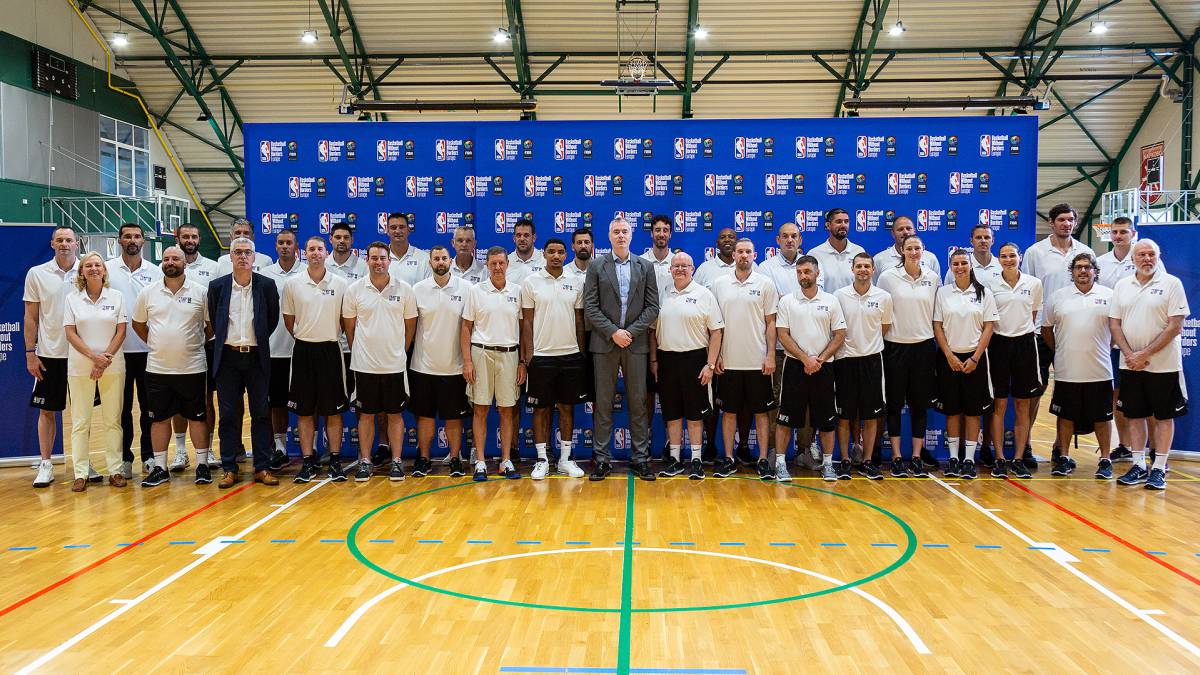 The National Basketball Association (NBA), the International Basketball Federation (FIBA) and the Latvian Basketball Association (Latvijas Basketbola Savieniba) today announced that the 18th edition of Basketball Without Borders (BWB) Europe will be held from Sunday 9 to Wednesday 12 of June at the Elektrum Olympic Center in Riga (Latvia) , representing the first time that the program of engagement with the community and global development of NBA and FIBA will be held in Latvia.
The BWB Europe 2019 will bring together the best boys and girls 17 years old or less from all over Europe to learn directly from players and ex-players the NBA and the FIBA, coaches and legends to compete against the best young players in the region. BWB Europe will also have the commitment initiatives with the NBA Cares and JR community. NBA for young people in Riga in collaboration with local community organizations.
The first Basketball Without Borders camp in Europe was held in July 2001. Vlade Divac (Serbia) and Toni Kukoc (Croatia), together with former colleagues of the national team from Yugoslavia, met to work with 50 children from Bosnia and Herzegovina, Croatia, the former Yugoslav Republic of Macedonia, Slovenia and Serbia and Montenegro at La Ghirada, in Treviso, Italy. Among the record number of 27 former participants of the BWB in the templates of the opening night of the NBA season 2018-19 (active and inactive), 17 are from Europe, including Gallinari (Italy, BWB Europe 2003), Marc Gasol (Spain, BWB Europe 2003) and Markkanen (Finland), BWB Europe 2014, BWB Global 2015) .
The NBA and FIBA have conducted 57 BWB camps in 36 cities in 28 countries on six continents. BWB has hosted more than 3,400 participants from 129 countries and territories. More than 290 players and former players of the NBA and WNBA have collaborated with more than 230 people from the NBA teams of the 30 NBA teams with more than 54 BWB participants selected in the NBA Draft. Additionally, six BWB participants have signed as free agents.
Photos from as.com