Barrenetxea: to shine in Anoeta to return to the center by public bike
The Real Sociedad striker, who is not yet old enough to get his driving license, left Anoeta on a public bike yesterday after playing a great game against Getafe.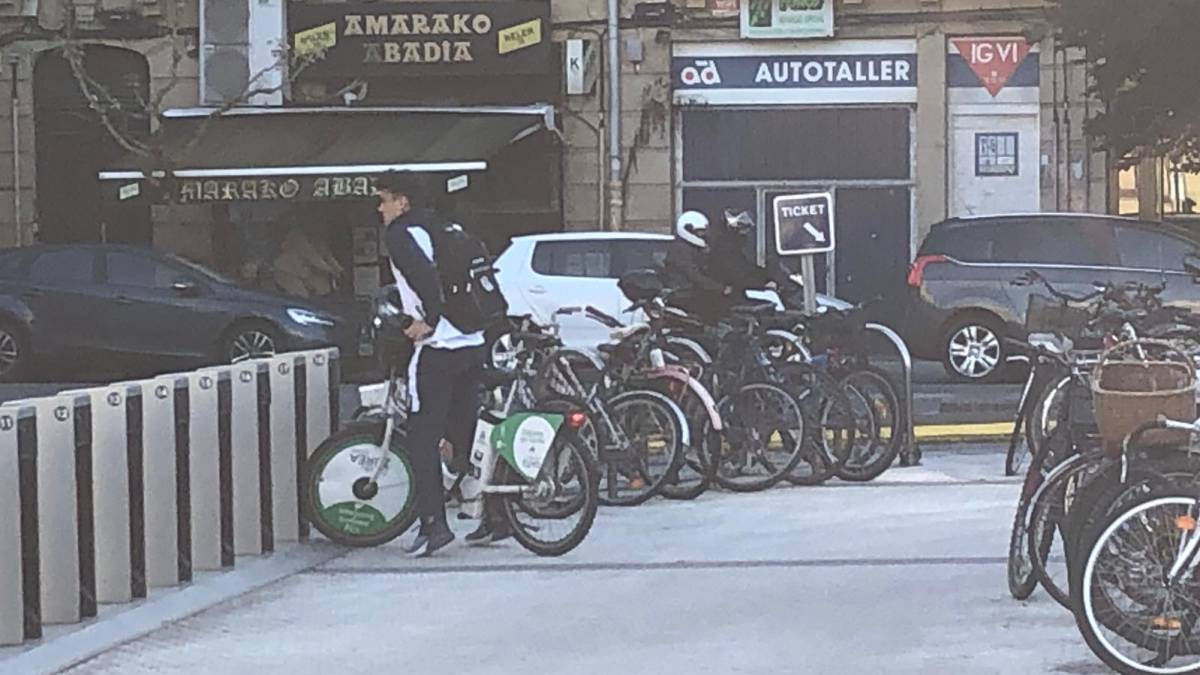 Ander Barrentexea (17 years old) became on December 23, 2018 the first player born in the 21st century who made his debut in the Spanish League. I was then 16 years and 359 days old. This Sunday, the jewel of Zubieta was the most outstanding player of the victory of the Real Sociedad against Getafe (2-1) . In the retina of the fans of Anoeta there still remained the 'croquette' and the 'roulette' that he had drawn on the lawn the young forward, when at the end of the meeting some of them crossed it while he was traveling by public bicycle to the center of San Sebastián. As he has not yet reached the age of majority, he can not have a driver's license, so he prefers to use this means of transport to get around the capital of San Sebastian.
A few weeks ago it was Ter Stegen who called attention to using the metro Barcelona to move around the Catalan capital. Now it is known that Barrenetxea also opts for another means of public transport. However, next December 27 will turn 18 and you can already get your driver's license. On December 7, 2018 the Real Sociedad extended the contract until June 30, 2025.
Barrenetxea, which began the season with the Youth Division of Honor of the Real Sociedad, with which he played nine games and scored 9 goals, es the second youngest player to make his official debut with Real Sociedad. Only exceeds Pedro Irastorza, that debuted on February 4, 1934, with 15 years and 288 days, against Barcelona in Las Corts.
Photos from as.com