Barça in a hurry for LaLiga
Valverde will rotate just before a Real who thinks more about the next course. Dembélé could have minutes to be formal with Liverpool.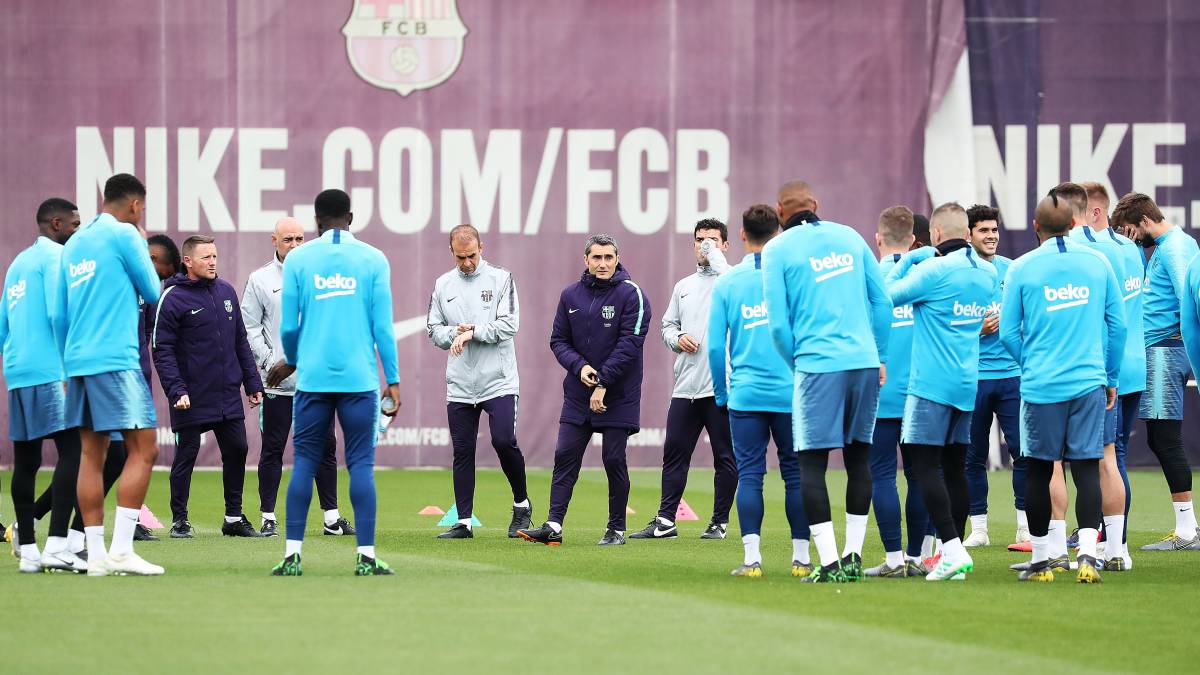 That the Barça will win its Liga 26 is a matter of time. But Messi and its partners want it to be the least possible. Barça is missing nine points and now plays against Real Sociedad, Alaves and Levante. The folder LaLiga can be closed now, but without excesses (follow the game live on As.com) . On May 1 comes Liverpool and that date is marked in red, so the Excel Valverde, which this year is proving efficient, will measure minutes to the millimeter. Of course, if Messi is in a hurry, Barça is in a hurry. 43 official goals and, once again, that winning look you see this season. On the other side, this Saturday Rulli and La Real are waiting for him, in no man's land and with the European stalls some distance away. In Zubieta, in fact, these days of planning are more talked about than present. Zurutuza continues, but the goodbye of Juanmi, Januzaj or the same Rubén Pardo is talked about. Real is a team of interwar as its season, transition.
In addition to Messi, Barca has the morbid reception Camp Nou to Coutinho. But maybe the Brazilian does not play. The time comes to give Dembélé minutes to arrive with the filming made to the semifinal. Semedo, Vidal and Dembélé could be the novelties of a Barça that needs to protect also Suárez or Alba. That moment will arrive at Vitoria. The man in fashion for a long time in the Real is Oyarzabal, which has already been exhibited this year in large stadiums: San Mamés, Bernabéu, Sánchez Pizjuán, 12 goals in 31 games. A very good player who occasionally speaks to Barcelona. Although the gatherings in the cafés now go on trips to Liverpool and in the end.
Photos from as.com