Baptist begins sending in Aragon: half a second to Rea
The Spanish won the first free throws ahead in 0.519 Lowes (Yamaha) and 0.542 Rea (Kawasaki). In Supersport: Viñales 7º, Calero 14º, Barberá 15º and María Herrera 21ª.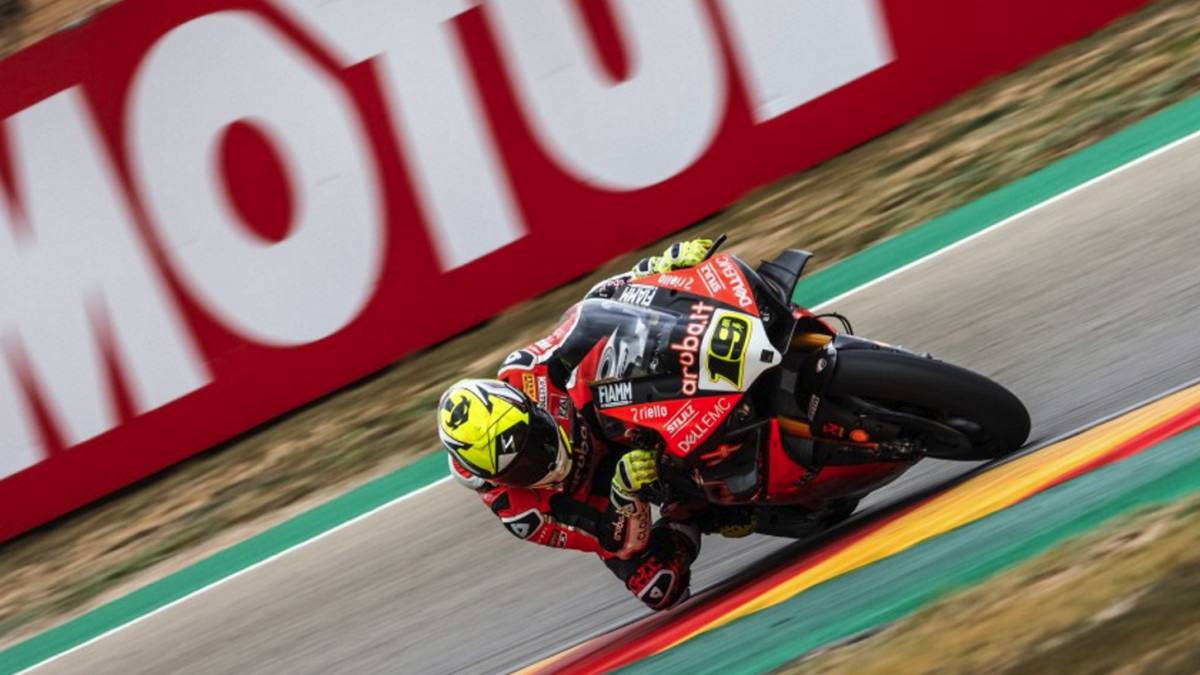 Alvaro Bautista has started sending in the first free practice of the third round of the Superbike World Championship that takes place in Alcañiz. The Ducati driver has once again dominated from the start and leaves no choice for his rivals: he outstripped in 0.519 to Lowes (Yamaha) and in 0.542 to Rea (Kawasaki). With his best time, the Talavera continues with dictatorship in the World Superbike, as only Rea was able to beat him in the FP1 of Australia. The rest of sessions and races have gone to the side of the Spanish, who between races, superpoles and free practice has commanded the classification in 14 of 16 occasions.
The FP1 started and Bautista showed that he is still the strongest driver in the category. He scored 1: 49.692 and behind him were Lowes (+1.1.27) and Rea (+1.149). In this session the difference in top speed between the Ducati Panigale V4 R and the rest of motorcycles was reduced, since Bautista left a maximum of 311.2 km / h for the 308.6 km / h of the Kawasaki ZX-10RR de Leon Haslam, teammate of Jonathan Rea. In the last race, the one in Thailand, the speed difference was much more bulky: 314 km / h of the Ducati by 305.1 of the Ninja of the British.
With the temperature of the track increasing in the second session, the times were improving and they stayed close to the record of the track, the 1: 49.319 of Chaz Davies in 2017. But the rain that appeared in the second half of the practice left the chronometer of Davies safe: Bautista could only go down to 1 : 49.607, while Lowes stopped it at 1: 50.126 and Rea at 1: 50.149.
Supersport: Viñales, seventh; Calero, fourteenth; Barberá, fifteenth and María Herrera, 21ª.
In Supersport the reference times were marked in the morning, since the rain that fell in the afternoon left the free seconds very lackluster. María Herrera and Héctor Barberá, for example, did not mark time in that session. Their times marked in the FP1 place them as 21st and 15th, respectively. Ahead of them were Isaac Viñales, seventh, 1: 55.934, and Nacho Calero, 1: 57.400.
The fastest in the combined of the two sessions was Raffaele De Rosa (MV AGUSTA Reparto Corse) with 1: 55.039.
Photos from as.com