Augusto Fernández, operated: does not rule out competing in Austin
The pilot of the Pons Racing team went through Dr. Mir's operating room in Barcelona to correct his broken left arm.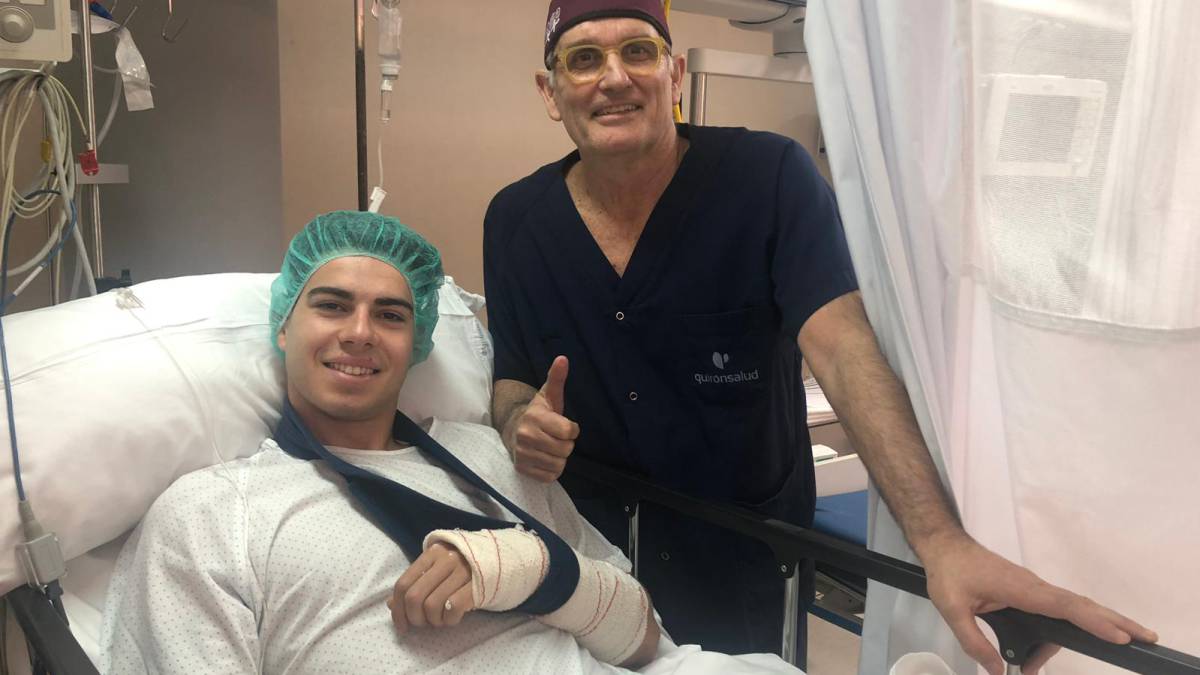 The Spanish driver of Moto2 Augusto Fernández (FlexBox HP 40) has been operated on Tuesday in Barcelona from his broken left arm and does not rule out his participation in the Grand Prix of the Americas, third round of the World Championship to be held on 14 April.
According to his team, the Mallorcan was operated by Dr. Xavier Mir at the Dexeus-Quirónsalud University Hospital, where he underwent an intra-articular and displaced fracture of the left distal radius, practicing an open reduction and internal fixation with a blocked titanium plate.
"Now, Fernandez will remain hospitalized for 24 hours and his evolution will mark his participation in the next Grand Prix of the Americas, on April 12, 13 and 14," noted the FlexBox HP 40 in a statement.
Photos from as.com